Kitchen gadgets are getting more and more impressive every year. The Instant Pot has been the most sought after kitchen appliance but Ninja has released an appliance that just might be better! The Ninja Foodi can act as a pressure cooker and air fryer all in one. Not only that but it can also be used as an oven, roaster, dehydrator, slow cooker, and a steamer.
This impressive small kitchen appliance will replace many kitchen gadgets making it even more worth the purchase. Whether you were gifted one this year or are looking to treat yourself, we've compiled 20 of the best recipes you need to try in the Ninja Foodi!
1. Breakfast Omelet
Many of us skip breakfast because let's be real, who has the time? But with the Ninja Foodi, you never have skip breakfast again!
This omelet recipe not only comes together quickly but it is delicious and filling too. Full of fluffy egg, savory meat, and loads of ooey-gooey cheese, this breakfast will be gobbled up quickly!
2. Teriyaki Chicken Wings
Cook tender crispy wings in a flash using the Ninja Foodi! These teriyaki wings are perfect for game day, family meals, and parties.
You'll get full use out of your Ninja Foodi with this recipe as you'll get to use the pressure cooking function as well as the air frying function. Pressure cooking the wings results in juicy tender meat, while air frying creates the perfect crispiness we all love.
3. Chicago-Style Deep-Dish Pizza
Now's your chance to try Chicago-style deep-dish pizza in the comfort of your own home! Not only will you be able to cook the pizza in the Foodi but you'll proof the homemade pizza dough too.
While using homemade pizza dough results in longer prep time (in comparison to using store-bought pizza dough), the flavor will be well worth it! This will certainly become a new family favorite.
4. Big Mac Casserole
The next time you find yourself craving a Big Mac, skip the trip to Mc Donald's and try this delicious Big Mac casserole. It's made with layers of flour tortillas, ground beef, and that creamy Big Mac Sauce we all know and love.
Keep in mind, this recipe was created for the Instant Pot Duo but you'll be able to achieve the same results in a Ninja Foodi! Top the Big Mac casserole with sesame seeds and garnish with lettuce.
5. Ninja Foodi French Fries
Enjoy the flavor and texture of fried fries without all the extra oil and fat! The Ninja Foodi can cook and crisp fries to perfection, effortlessly.
To create the perfect crispy fries, all you'll need are medium russet potatoes a few drops of olive oil and salt. Be sure to flip your fries about every 7 minutes to ensure they're perfectly and evenly crispy.
6. Panko Crusted Sweet Potato Fries
If you want to get even healthier, try cooking up a batch of crispy sweet potato fries using the air fryer function. These fries are coated in panko breadcrumbs to create an extra crunch to every bite!
They're also seasoned with garlic, onion, and chili powder that is far more impressive than plain ole salted fries. The most impressive part yet, these sweet potato fries only require 10 minutes to cook when using the Ninja Foodi.
7. Crispy Buffalo Wings
Another delicious wing recipe can be effortlessly prepared in an air fryer like the Ninja Foodi! These wings, however, are smothered in a spicy buffalo sauce.
This recipe requires 4 simple ingredients and comes together in 30 minutes. You'll get to create tender meat by pressure cooking and then lock in juices by air frying after.
8. Air Fryer Onion Rings
Crispy fried onion rings get a healthy makeover with this easy air fryer recipe. Thick cut onion rings are dipped in a perfectly seasoned batter and then are cooked in the air fryer until they're golden and crispy.
This delicious side comes together in about 20 minutes and serves well with burgers, hot dogs or as a treat on their own. Your family will love these!
9. Roasted Ham With Peach Glaze
Enjoy savory roasted ham in a hurry using your Ninja Foodi! The pressure cook function will help cook the ham perfectly and quickly without sacrificing flavor.
Finally, baste the ham with the sweet peach glaze and air fry it until it has caramelized. This ham is impressive enough for a holiday dinner but can be enjoyed as a simple family meal too.
10. Loaded Egg Bites
Instant Pot Starbucks Copycat Egg Bites are quite impressive but so are these air fryer egg bites! Air-fried egg bites have a wonderful texture and a delicious flavor that the whole family will enjoy.
These egg bites are full of flavorful ingredients from bacon to ooey-gooey cheese. The great thing about egg bites is you can customize the ingredients to accommodate flavors you love. They also make great on-the-go breakfasts or snacks.
11. Mini Apple Tarts
The next time you have a craving for apple pie, go ahead and make yourself a batch of these enticing mini apple tarts. Why wait for a holiday dinner to enjoy this popular dessert when you can have these apple tarts made in a hurry using this recipe.
These come together effortlessly with the help of a few store-bought ingredients such as tart shells, apple pie filling, and a few seasonings. Top the tarts with a dollop of whipped cream and enjoy!
12. Air Fryer Burgers
Who needs the drive-thru when you can make sinfully delicious cheeseburgers at home! Using the Ninja Foodi, you can enjoy juicy cheeseburgers in 25 minutes or less!
Want to make these burgers fancy? Then be sure to add a delicious topping such as shredded lettuce, tomato, pickles, and perhaps our easy copycat big mac sauce!
13. Air Fryer Beef Steak Kabobs
Juicy beef steak kabobs can come together effortlessly in the Ninja Foodi. The kabobs only require about 10 minutes in the air fryer, however, be sure to marinate the meat for at least 30 minutes before cooking, to achieve the best flavor.
The great thing about kabobs is that you can customize them to your liking. Don't love peppers? Swap that veggie out for one you do like!
14. Air-Fried Cheesy Flatbread
Whip together a cheesy and delicious appetizer in a hurry using your Ninja Foodi. This air fryer flatbread is so simple but is still full of flavor!
To help make this recipe quick and easy, use store-bought pizza dough. Along with the dough all you'll need is garlic, butter, and loads of ooey-gooey cheese!
15. Air Fryer Pickles
You don't have to wait until the next state fair to enjoy fried pickles! Instead, make this recipe and satisfy your craving in a hurry.
Better yet, cooking the pickles in your air fryer will help cut out all that unneeded grease and fat while still achieving a perfect crispy breaded coating. These delicious air-fried pickles can be ready to eat in just 20 minutes and would make a great appetizer for game-day or any party!
16. Ninja Foodi Rice
Say goodbye to your rice cooker because the Ninja Foodi can replace yet another kitchen appliance! This recipe provides instructions to make perfect white or brown rice every time using your Ninja Foodi!
Cooking the rice using the pressure cooking function will allow you to make rice quickly and it doesn't require supervision like the stove-top method. Before you know it you'll have perfect fluffy rice to enjoy with stir fry, chicken, or however you like it!
17. Air Fryer Salmon
Air-fried salmon is not only quick and easy but results in wonderful flavor and texture. While the inside is tender and juicy, the air fryer creates a perfectly crispy outer layer that you are really going to love.
You'll only need a few seasonings to perfect the flavor of this salmon such as paprika, salt and pepper, and fresh lemon wedges. Serve the salmon with air-fried veggies, rice, or any other side dishes you enjoy!
18. Ninja Foodi Donuts
Soft homemade donuts can be made in a hurry with the help of the Ninja Foodi. Air-fried donuts are soft, flaky, and so much better than deep-fried donuts.
The donuts can be ready to eat in just 9 minutes using a tube of Grand Biscuits. Once cooked, dip the donuts in a simple 3-ingredient glaze and serve immediately!
19. Ninja Foodi Spaghetti
Make the most of your pressure cooker and air fryer functions and make this delicious spaghetti recipe! First, you'll saute the meat and onions until it's thoroughly cooked. Then you'll pressure cook the meat, sauce, and noodles together.
Finally, layer cheese on top of your cooked spaghetti and air fry it until the cheese has melted and is lightly golden. Not only is this incredibly delicious but you will be able to turn spaghetti into a one-pot meal!
20. Roast Chicken
This Ninja Foodi recipe is another great example of how you can use both the pressure cooking and air frying functions of your Ninja Foodi! To create the perfect rotisserie-style chicken you'll want to first pressure cook the chicken. Pressure cooking with the Ninja Foodi creates tender juicy meat.
Next, you'll lock in all those savory juices and flavors by air frying the chicken. The air fry will also help to create a perfectly crispy outer layer. Finally, use the leftover juices from your pot and turn it into a delicious gravy by using the sauté function.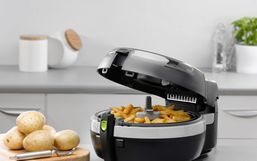 Are you a huge fan of deep fried foods but you want to stay healthy and fit?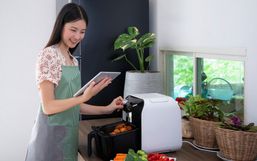 So, you've decided to invest in an air fryer. Great choice! They offer impressive flavor and texture with far less oil.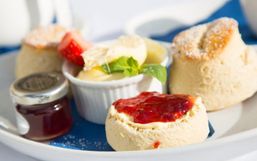 When cooking comes to mind, it is often associated with a full-sized oven.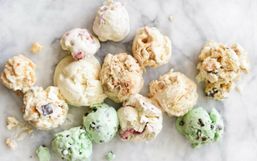 We all love cooking with mixers because they make baking and cooking infinity easier.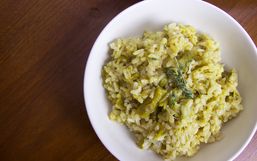 As part of my review of the Wolf Gourmet Multi-Function Cooker, I developed some recipes to test this amazing appliance out in...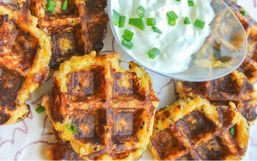 A waffle press can be one of those kitchen gadgets you purchase with the full intention of using, and then after about two or...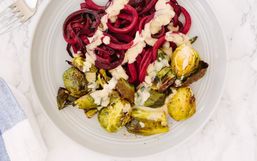 Spiralizers have made their way mainstream in the last few years, and have become a staple kitchen tool for many.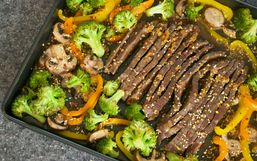 Grilling season is upon us! Unfortunately, not everybody has a barbeque.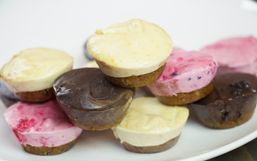 For many, cheese is one of the hardest foods to give up when you adopt a vegan diet, no matter the reason you've decided to cut...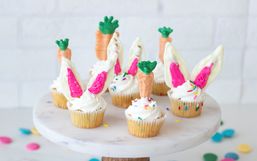 Spring has sprung and Easter is right around the corner! Whether it's a cute treat for your kiddo's class, an office potluck, or...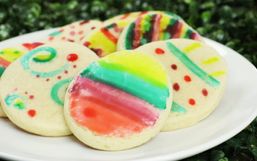 With Easter right around the corner, sugar cookies are springing their way back into our lives.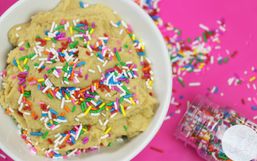 A while back we dove into the world of dessert hummus with a chocolate version that reminded us of brownie batter.