If you're a fan of the classic Vietnamese sandwiches known as a Banh Mi, hold onto your hats because there's a new way to enjoy all the flavors of a Banh Mi, and it comes in the form of a lip-smacking good burger! We've swapped the baguette for a crusty burger bun and topped the succulent chicken and pork patties with all the classic Banh Mi toppings.
Ingredients
Burgers:
½ pound ground chicken
½ pound ground pork
1 tablespoon fish sauce
1 tablespoon lime juice
2 tablespoons soy sauce
1 tablespoon toasted sesame oil
2 cloves garlic, grated
2 teaspoons fresh grated ginger
½ teaspoon fresh ground pepper
⅛ cup chopped cilantro
2 green onions, finely chopped
Sauce:
2 tablespoons sriracha
⅓ cup mayonnaise
1 tablespoon fish sauce
Assembly:
4 crusty burger buns
4 lettuce leaves
Sliced cucumber
Grated carrot
Fresh cilantro
Pickled jalapenos (optional)
4 fried eggs, yolks still runny (optional)
Equipment
Large mixing bowl
Small mixing bowl
Large skillet or fry pan
Wide spatula
Spoon
Method
Place the ground chicken and pork in a large mixing bowl and add all of the other burger ingredients. Mix to combine but make sure not to over mix. Place in the fridge for 30 minutes.
While burgers are resting make the spicy sauce by combining mayonnaise, sriracha and fish sauce in a small mixing bowl. Stir to combine and set aside until assembly.
Heat a large skillet over medium-high heat and add a bit of oil once hot.
Divide the burger mixture into four equal portions and shape each into a patty. They will be pretty wet but will firm up once cooked.
Cook patties for about 5-6 minutes per side or until cooked through with a nice crust. Remove patties from skillet, give it a quick wipe and then fry your eggs if using.
To assemble, spread spicy sauce on both the inside bottom and top of each bun. Top each with a patty, fried egg, lettuce leaf, cucumber slices, jalapeno slices, grated carrot and a sprig of fresh cilantro before topping with the bun.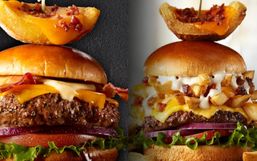 TGI Friday's is renowned for its delicious cocktails but the restaurant chain is also known for its crave-worthy food menu too...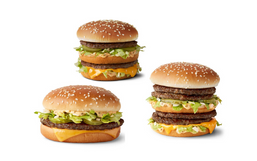 The McDonald's Big Mac Burger made it's debut nationwide back in 1968 and since then it has become simply iconic!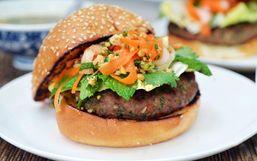 As a little old lady once famously asked: "Where's the beef?" Well, normally you only have to look as far as the nearest...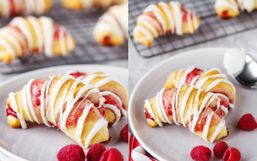 You can never go wrong with buttery flaky crescent rolls but did you know a tube of crescent roll dough can be so much more than...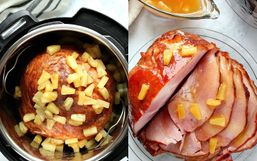 The holiday season is busy, between decorating for Christmas, hosting parties, buying and wrapping gifts it can all be...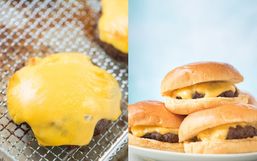 Kitchen gadgets are getting more and more impressive every year. The Instant Pot has been the most sought after kitchen appliance...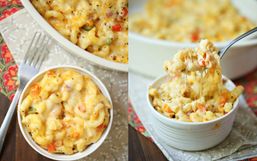 Weight Watchers has reinvented itself over the years and because of that, it is becoming more popular now than ever.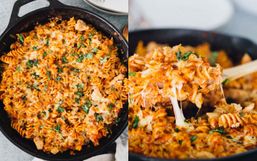 Stocking your pantry with nonperishable items is a great way to ensure you have ingredients readily available.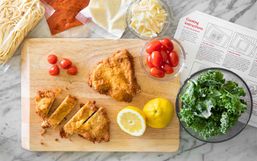 With the dine-in option temporarily closed, restaurants are finding creative ways to serve their customers!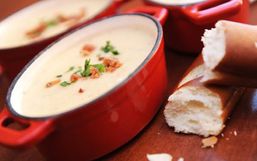 Over the last few months, Disney has been getting creative to create magical moments for you.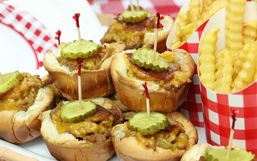 When it comes to patio weather, picnics and pool party season finger foods are an essential for these (not to mention all those...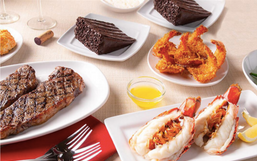 Moms are wearing more hats this year especially with having everyone home more than usual.