Just because you're gluten-free doesn't mean you can't partake in the occasional doughnut, and making your own gluten-free doughnuts at home is surprisingly easy, especially if you have a doughnut pan! To make these doughnuts extra special, they're made of rainbow funfetti batter and double glazed before they get a generous shower of sprinkles.
Ingredients
Doughnuts:
1 cup all purpose gluten-free flour
1 teaspoon baking powder
¼ teaspoon baking soda
¼ teaspoon ground nutmeg
⅓ cup white sugar
¼ cup milk
¼ cup plain greek yogurt
1 large egg
2 tablespoons butter, melted
1 ½ teaspoons vanilla extract
½ cup funfetti sprinkles
Glaze:
¼ cup milk
2 cups icing sugar, sifted
2 teaspoons vanilla extract
Sprinkles for decorating
Food coloring (optional)
Equipment
Doughnut pan
2 large mixing bowls
Whisk
Wooden spoon
Spatula
Medium saucepan
Cooling rack
Method
Preheat your oven to 350℉ and spray a doughnut pan with nonstick spray.
To make the doughnuts, combine flour, baking powder, baking soda nutmeg and sugar in a large mixing bowl and whisk to combine.
In a second bowl, mix milk, yogurt and egg together and add melted butter and vanilla. Add the wet ingredients to the dry and stir until just combined but do not overmix. Fold in the funfetti sprinkles and spoon batter into the greased doughnut pan, filling about ⅔ of the way up.
Bake for about 10 minutes or until lightly browned and cooked through.
Remove from pan and transfer to a cooling rack.
To make glaze, combine all the glaze ingredients in a medium saucepan and cook on low heat until smooth. If desired, add a few drops of food color for a colored glaze.
Remove glaze from heat and one by one, dunk the cooled doughnuts into the glaze and return to cooling rack, dunk each doughnut twice and then shower with sprinkles.
Allow glaze to set (or don't) and devour right away.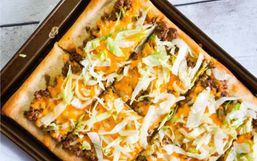 Catering to the ever-changing palates of children can be exhausting. One week they love pasta the next week they hate it!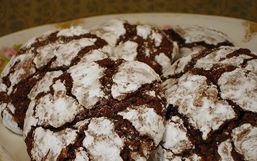 Making desserts for your family can be difficult with a gluten allergy. This is especially hard when making treats for children.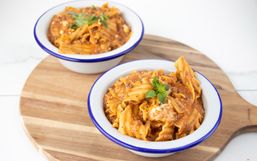 Ground beef is so delicious and easy to cook with, but sometimes we get caught in the routine of making the same ground beef...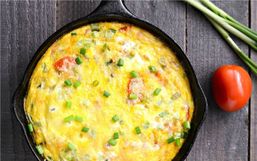 Ground beef can get boring especially if you're enjoying it the same way over and over again.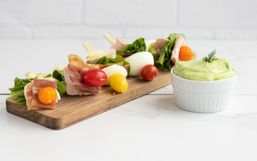 These little Cobb Salads on a Stick are all the deliciousness of a loaded cobb salad without the mess or need to sit down to enjoy...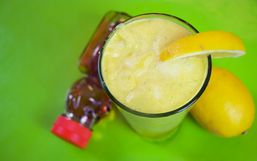 Does anyone else have horrible allergies? The kind that makes your nose simultaneously stuffed up and dripping, your eyes watery...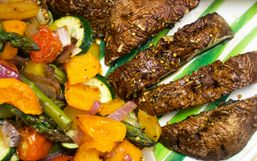 Whether you're the one cooking or the one consuming, there is nothing that can top a one pan tray dinner.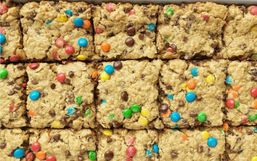 With gluten-free diets on the rise recipes that are gluten-free are gaining popularity.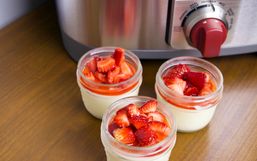 As part of my review of the Wolf Gourmet Multi-Function Cooker, I developed some recipes to test this amazing appliance out in...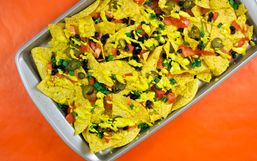 When I first went vegan, there were a few foods I really struggled to let go of. Cheese-covered nachos were one of them.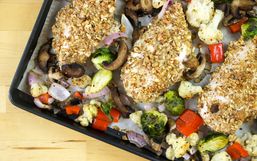 Sheet pan dinners are the answer to all your weekday dinner problems.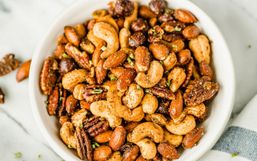 The paleolithic diet, also known as the paleo diet, the caveman diet, or the stone-age diet is a meal plan that predominately...