There's nothing quite like digging into a bowl of hot chili on a cold and dreary day. What's even better is when that chili practically made itself. This recipe is done in the slow cooker (crock pot) so it's as easy as adding in the ingredients in the morning, simmer away and by dinner time, you'll have a rich and delicious chili that combines some of the best flavors of Fall. Pumpkin, lean ground turkey and white beans make this a super satisfying dinner that not only tastes great, but also ranks high on the health scale.
Ingredients
2lbs lean ground turkey meat
1 small onion, chopped
3 cloves garlic, chopped
2 cups chicken broth
2 cups canned pure pumpkin puree (not pumpkin pie filling)
2 cans white beans (or navy beans), drained and rinsed
1 can corn kernels, drained
2 chipotle peppers in adobe sauce (canned)
1 can chopped green chili peppers
2 tsp cumin
1 tsp smoked paprika
1 tsp chili powder (or to taste)
2 bay leaves
Cilantro, for garnish (optional)
Diced green onion, for garnish (optional)
Salt and pepper, to taste (optional)
Equipment
Large slow cooker
Large skillet
Spatula
Large spoon
Method
Saute turkey meat until no longer pink, add chopped onion and garlic and cook until onion is softened. Add to slow cooker.
Add all remaining ingredients, and stir to combine
Set slow cooker on high for 4 hours or low for 8 hours and simmer.
When cooked, open lid and remove bay leaves. Taste and adjust seasoning with salt and pepper. Stir well and serve, garnishing with the green onions and cilantro.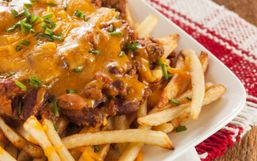 I don't know about you, but chili is a common Sunday dinner in my family.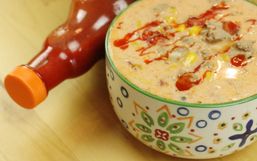 A different spin on a traditional chili, with a creamy buffalo ranch chicken version that will kick up your crock pot dinner a few...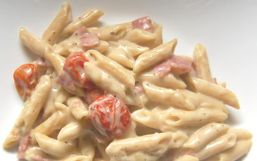 Macaroni and cheese is the best comfort food - it's also a meal that you know your kids will love every time you make it.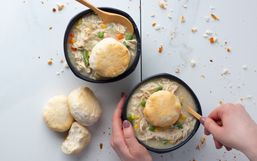 There are only a few scents that give me a feeling of nostalgia. One of those smells is chicken pot pie.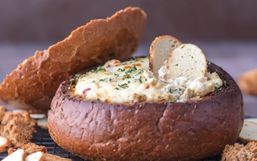 New Year's Eve is an exciting celebration! It's a chance to reflect on the previous year, set goals for the new year, and...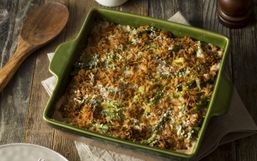 After all the hours and hard work you put into Thanksgiving dinner, it's eaten within half an hour and you're left with a ton of...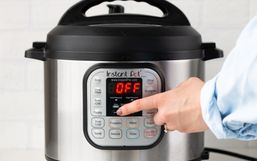 Do you know what FOMO is? Fear of missing out. I've been experiencing it ever since everyone under the sun got an Instant Pot for...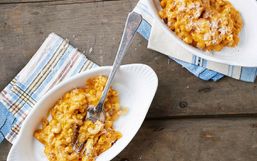 Like the newly popular kitchen gadget, the Instant Pot, the slow cooker still makes the top favorite kitchen gadgets to have.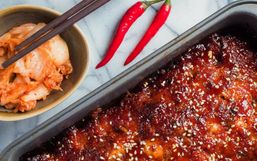 I hate to admit it, but growing up meatloaf was a dinner I never looked forward to. Mashed meat with sauce slabbed on top.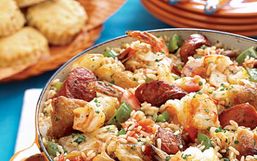 Jambalaya is a famous dish from New Orleans or the Big Easy. It is a rich dish filled with spices and different flavors.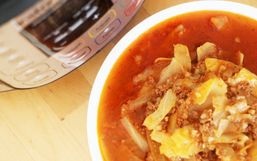 Growing up I watched my mother hand-make cabbage rolls from scratch.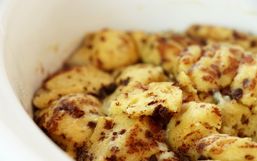 Looking for a warm breakfast that fills the house with the aroma, waking everyone with an appetite for a delicious homemade...