Three words: no-bake, cookie dough, ice cream, sandwiches. Ok, maybe that's more than three words, but don't let that stop you from making these amazing no-bake ice cream sandwiches ASAP. If you love cookie dough, these probably won't last long in your house, but if you can show some restraint, they are a great freezer treat to keep on hand for parties, playdates or just a tasty post-dinner treat. Parents need not worry about Salmonella concerns here, there are no raw egg ingredients in this cookie dough!
Ingredients
2 sticks butter, melted
1 cup brown sugar, tightly packed
¾ cup white sugar
¼ cup milk
1 teaspoon vanilla extract
2 ½ cups all-purpose flour
1 teaspoon salt
1 ½ cups mini chocolate chips
1 tub of good quality vanilla ice cream, slightly softened
Equipment
Large mixing bowl
Wooden spoon
9x13 inch baking pan
Electric beaters or whisk
Parchment Paper
Measuring cups and spoons
Method
In a large mixing bowl, cream the butter and brown sugar and mix until light in color and fluffy.
Add the milk and vanilla extract and stir to combine.
Add flour and salt to wet ingredients and stir to combine. Once combined, fold in the chocolate chips.
Line your baking tray with parchment paper leaving some overhang on each end. Spoon half of the cookie dough into the pan and press into a single uniform layer, trying to smooth the top as much as possible. Place in freezer for 15 minutes to firm up a bit.
Remove baking tray from freezer and lay down another piece of parchment paper on top of the firm cookie dough layer.
Spread the remaining dough out, on top of the new parchment, repeating the process as you did for the first layer, then place the whole thing in the freezer for 30 minutes to an hour until both layers are firm.
Remove baking tray from freezer, use the sandwiched parchment layer to lift the top layer of cookie dough away from the first. Be careful not to crack the top layer. Spread the softened vanilla ice cream in an even layer on top of the cookie dough layer that is still in the pan.
Top with the other frozen layer of cookie dough, making sure you have removed any parchment paper. Press down lightly and place the whole thing in the freezer for 4 hours or overnight.
Slice into sandwiches and devour immediately, or wrap individually and place back into the freezer for spontaneous treats.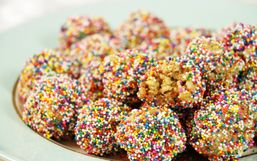 Energy balls are a great way to stay healthy and obviously - energized, while on the go!
Mmmm, chocolate chip cookies are one of those comforts from home I can never say no to.
At the end of a long, warm day swimming in the sunshine, meeting up with friends and sipping on some ice cold drinks, the best way...
Ice cream cakes are absolutely to DIE for. Have you heard of ice cream pies though?
Peach season is the best season! It's such a sweet and juicy fruit that is perfect for a day at the beach or in the place of a...
What's better than a pie? A turnover! Why? Because a pie is made for a group of people, while turnovers are made especially for...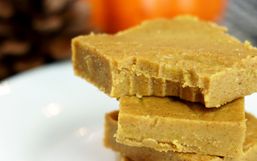 When I was a kid, fudge was something that so rich and decadent it came around maybe once a year.
When we crave chocolate, rarely do our minds first go to white chocolate. Why is that?
When you think of a warm day, what flavors come to mind? Maybe some BBQ flavors like hamburgers, hot dogs and grilled veggies.
Have you offered to bring a dessert to a dinner party or family gathering before and then realized a few hours before the get...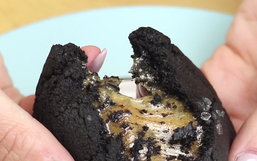 So another year has passed and your little trick or treaters have come home with a sack full of candy, and right at the bottom is...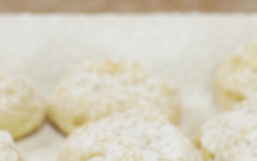 There's something incredibly heartwarming when baking cookies, especially when they are easy to make, and come out perfectly.