Three words: no-bake, cookie dough, ice cream, sandwiches. Ok, maybe that's more than three words, but don't let that stop you from making these amazing no-bake ice cream sandwiches ASAP. If you love cookie dough, these probably won't last long in your house, but if you can show some restraint, they are a great freezer treat to keep on hand for parties, playdates or just a tasty post-dinner treat. Parents need not worry about Salmonella concerns here, there are no raw egg ingredients in this cookie dough!
Ingredients
2 sticks butter, melted
1 cup brown sugar, tightly packed
¾ cup white sugar
¼ cup milk
1 teaspoon vanilla extract
2 ½ cups all-purpose flour
1 teaspoon salt
1 ½ cups mini chocolate chips
1 tub of good quality vanilla ice cream, slightly softened
Equipment
Large mixing bowl
Wooden spoon
9x13 inch baking pan
Electric beaters or whisk
Parchment Paper
Measuring cups and spoons
Method
In a large mixing bowl, cream the butter and brown sugar and mix until light in color and fluffy.
Add the milk and vanilla extract and stir to combine.
Add flour and salt to wet ingredients and stir to combine. Once combined, fold in the chocolate chips.
Line your baking tray with parchment paper leaving some overhang on each end. Spoon half of the cookie dough into the pan and press into a single uniform layer, trying to smooth the top as much as possible. Place in freezer for 15 minutes to firm up a bit.
Remove baking tray from freezer and lay down another piece of parchment paper on top of the firm cookie dough layer.
Spread the remaining dough out, on top of the new parchment, repeating the process as you did for the first layer, then place the whole thing in the freezer for 30 minutes to an hour until both layers are firm.
Remove baking tray from freezer, use the sandwiched parchment layer to lift the top layer of cookie dough away from the first. Be careful not to crack the top layer. Spread the softened vanilla ice cream in an even layer on top of the cookie dough layer that is still in the pan.
Top with the other frozen layer of cookie dough, making sure you have removed any parchment paper. Press down lightly and place the whole thing in the freezer for 4 hours or overnight.
Slice into sandwiches and devour immediately, or wrap individually and place back into the freezer for spontaneous treats.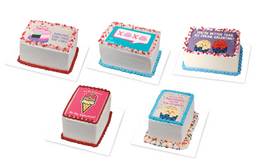 It's officially Love month, AKA February and to celebrate the upcoming holiday, Baskin Robbins is offering delicious Valentine's...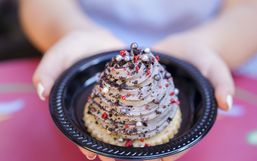 Disney parks may be temporarily closed but that isn't stopping them from helping you bring Disney's magic into your home.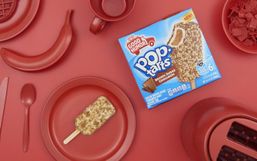 You've surely had breakfast for dinner but have you tried breakfast for dessert?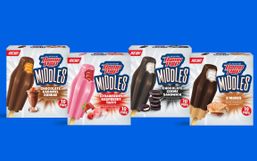 Summer is almost here and it's time to stock up your freezer with delicious treats to keep you cool all season long.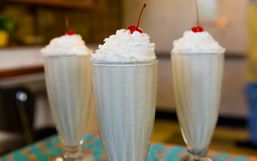 Good news Disney fans, the Disney Parks Blog is back again with another crave-worthy recipe you'll want to try this week!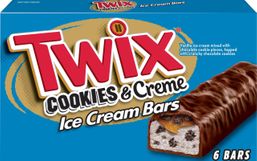 Nothing quite beats enjoying a refreshing treat on a hot summer day!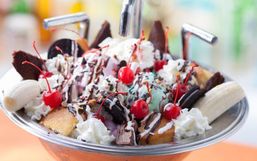 Good news Disney fans, Disney is back again and is sharing yet another coveted recipe that you can make at home!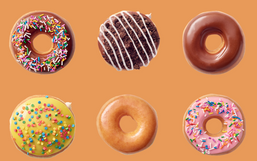 National Donut Day is just a few days away but this year Krispy Kreme wants to extend the celebrations by making the holiday a...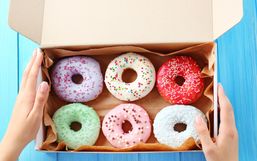 Today is arguably the best food holiday of the year, National Donut Day!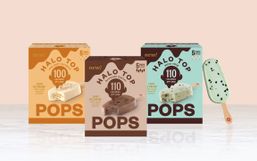 Halo Top may be one of the newer ice cream brands on the market but after launching in 2011 they quickly climbed their way to the...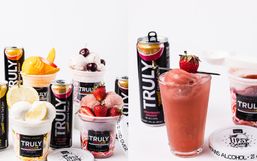 Hard seltzers have become the trendiest drink as of late and for good reason!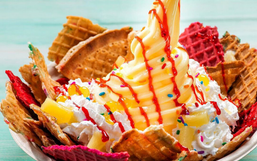 Disney's theme parks are renowned for many things from the exciting rides to friendly characters, and of course its delicious...