Be still my beating Italian heart… just kidding, I'm not Italian and you don't have to be either to enjoy this hearty comforting baked pasta dish. This is a classic, old school baked ziti recipe at heart, but it takes a slight deviation by omitting the usual ricotta cheese and instead gets a new school twist in the form of parmesan cream sauce. This ensures that the ziti comes out ultra-creamy rather than grainy, which after all, is what we're all looking for in a cheesy baked pasta dish like this one.
Ingredients
1 1/2 pounds dried ziti or rigatoni pasta
4 cups of your favorite tomato sauce
2 cups diced mozzarella cheese
2 cups sliced fresh mozzarella cheese
2 cups heavy cream
1 cup grated parmesan cheese
Fresh basil leaves, torn
Salt and pepper
Equipment
Large baking dish
Large mixing bowl
Large pot
Medium pot
Spatula
Whisk
Aluminum foil
Colander
Method
Preheat oven to 400°F with rack in center position. Boil pasta in a medium pot of salted boiling water until about halfway cooked. Reserve 1/2 cup pasta-cooking water, then drain pasta.
In a large mixing bowl, combine pasta with 2 1/2 cups tomato sauce, reserved 1/2 cup pasta-cooking water, 2 cups diced mozzarella, and 1 cup fresh sliced mozzarella. Season with salt and pepper to taste and stir to combine.
Scrape into baking dish and press into an even layer. Drizzle remaining 1 1/2 cups tomato sauce over top of pasta.
Scatter remaining 1 cup sliced mozzarella over top of pasta, cover with aluminum foil, and bake for 30 minutes.
While the pasta is baking, in a medium saucepan, gently simmer cream over medium-low heat, stirring frequently, until reduced to 1 1/2 cups, about 20 minutes.
Sprinkle parmesan cheese into cream and whisk until completely melted and sauce is smooth. Season with salt and pepper to taste. Keep warm.
Increase oven to 450°F, uncover the pasta, and cook until just starting to brown on top, about 10 minutes.
Remove pasta from oven. Let stand for 10 minutes, then top with torn basil leaves, spoon onto plates, and drizzle with Parmesan cream sauce. Serve immediately.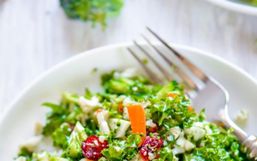 Maintaining a healthy lifestyle is so important to us and when it comes to the food category some consider green foods to be...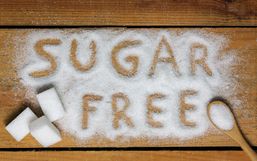 This week was a taste of my own medicine, so to speak. Among my group of friends, it has become a running a joke that at a...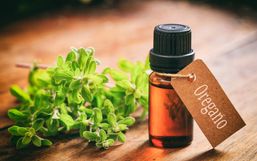 I newly discovered oregano oil a little over a year ago from a friend who swore by and raved about its amazing super-power-like...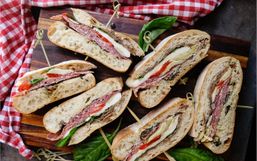 Summer is one of the most sought-after seasons of the year. If you experience cold winter months then you surely appreciate those...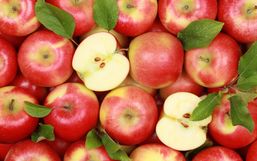 Bloating happens when the stomach becomes swollen after eating and that feeling is never a fun experience.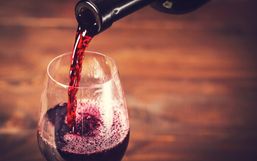 We've all heard it before "be sure to get a good night sleep". But do you know how important that statement really is?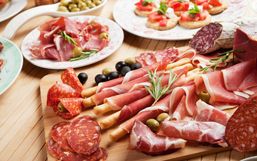 Stay clear of the sun, don't smoke, get adequate sleep, and limit your stress is all you need to prevent accelerated aging, right?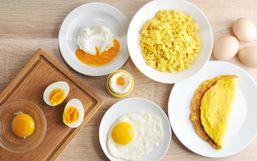 Here's the thing, we tend to put a lot of emphasis on what we shouldn't be eating but it's time the foods we really should be...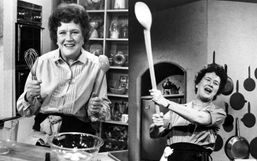 Julia Child is one of the most iconic chefs in the world, and for good reason.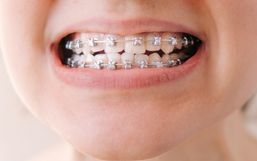 Preparing for braces can be both exciting and intimidating. It's exciting because you know the end result will be well worth the...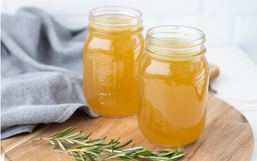 So, you're sick in bed and your stomach is grumbling and you don't know what to eat that won't make you throw up.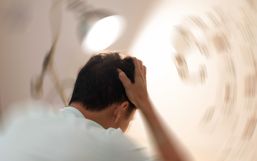 Many people are seeing great success with the keto diet and though a lot of us thought this would be a soon-to-go fad, this keto...