Ube is everywhere these days and you can find this Filipino staple in just about everything from breads and cakes to your favorite breakfast foods! Not only is it a unique flavor but anything touched by ube turns into a purple masterpiece, which is especially fun for kids. Try making these amazing ube pancakes and bring some fun to your breakfast table.
Ingredients
1 ¾ cup flour
½ teaspoon baking soda
½ cup frozen grated ube, cooked and mashed
½ teaspoon ube essence
1 egg
1 teaspoon coconut oil melted
1 ½ cups whole milk
Coconut oil for cooking
Honey or Maple Syrup
Equipment
Non-stick fry pan or electric griddle
Spatula
Mixing bowl
Wooden spoon or whisk
Measuring cups and spoons
Method
In the mixing bowl, combine flour and baking soda and stir to combine. Then add egg, milk, ube essence, ube and melted coconut oil and stir until just smooth.
Heat up the fry pan or griddle to medium-high. Melt a small amount of coconut oil in the pan once hot and spoon in desired portion of batter.
Cook for about 2 minutes or until bubble appear on surface of the pancake. Flip, and continue cooking for another 2 minutes on the other side.
Serve with a pat of butter and honey or maple syrup.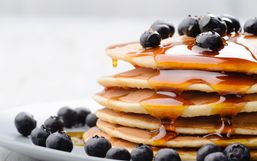 Do you load your short stack up with butter and syrup? Or do you prefer your flapjacks with jam and whipped cream?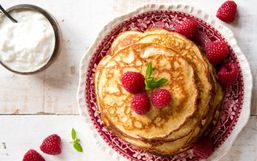 If you're following the Keto diet, there's one sort-of holiday that can be extra depressing and is none other than Pancake...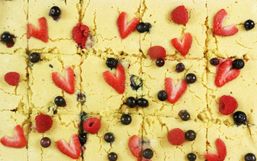 When it comes to a perfect family breakfast or brunch, pancakes rank pretty high on the popularity scale.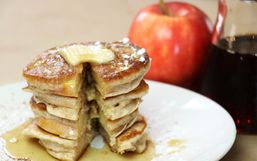 Pancake breakfasts are a weekly event in my house. It's the perfect way to bring us all together on a Sunday morning, while I flip...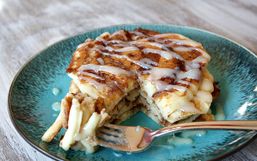 Pancake Tuesday has finally arrived and what better way to celebrate than to treat your family to a delicious pancake dessert...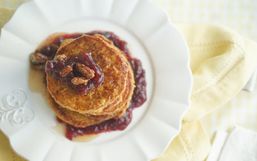 No longer does breakfast have to be all sugar and empty carbs. While pancakes can be a bit of a breakfast classic, it really...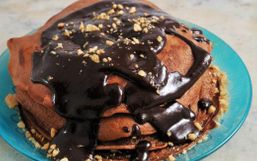 Pancake Tuesday 2013 is just a day away and we have some amazing pancake recipes you might want to try this year!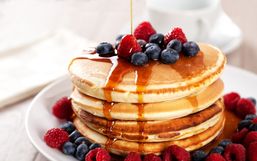 Shrove Tuesday is when pancakes are traditionally eaten, also known as Pancake Tuesday!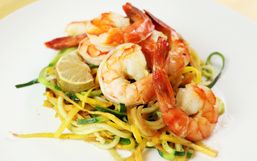 One-pan dinners are the weeknight's bread and butter of success. They are easy, time saving, dish saving, sanity saving.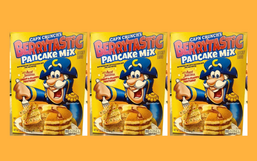 Breakfast time is about to get so much better because Cap'n Crunch Berrytastic Pancake Mix is coming soon.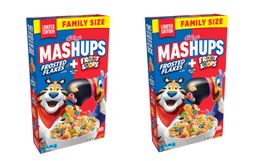 In case you have a hard time deciding which cereal to eat every morning, Kellogg's is releasing a mashup cereal featuring two of...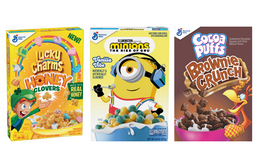 The cereal aisle is a beautiful place. It's full of extravagant choices from chocolate and marshmallows to cinnamon swirls and of...