Ube is everywhere these days and you can find this Filipino staple in just about everything from breads and cakes to your favorite breakfast foods! Not only is it a unique flavor but anything touched by ube turns into a purple masterpiece, which is especially fun for kids. Try making these amazing ube pancakes and bring some fun to your breakfast table.
Ingredients
1 ¾ cup flour
½ teaspoon baking soda
½ cup frozen grated ube, cooked and mashed
½ teaspoon ube essence
1 egg
1 teaspoon coconut oil melted
1 ½ cups whole milk
Coconut oil for cooking
Honey or Maple Syrup
Equipment
Non-stick fry pan or electric griddle
Spatula
Mixing bowl
Wooden spoon or whisk
Measuring cups and spoons
Method
In the mixing bowl, combine flour and baking soda and stir to combine. Then add egg, milk, ube essence, ube and melted coconut oil and stir until just smooth.
Heat up the fry pan or griddle to medium-high. Melt a small amount of coconut oil in the pan once hot and spoon in desired portion of batter.
Cook for about 2 minutes or until bubble appear on surface of the pancake. Flip, and continue cooking for another 2 minutes on the other side.
Serve with a pat of butter and honey or maple syrup.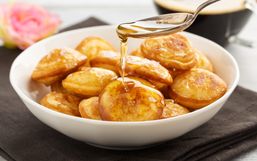 Many of us are looking for ways to stay busy and entertained while being stuck at home.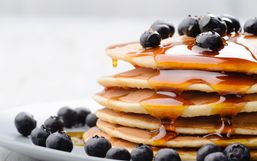 Do you load your short stack up with butter and syrup? Or do you prefer your flapjacks with jam and whipped cream?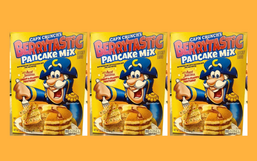 Breakfast time is about to get so much better because Cap'n Crunch Berrytastic Pancake Mix is coming soon.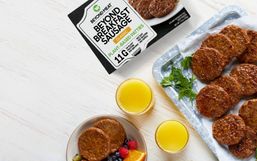 Good news plant-based and flexitarian friends, Beyond Meat is launching more plant-based products that you can make at home!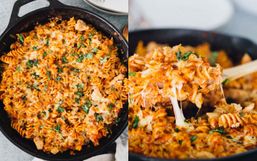 Stocking your pantry with nonperishable items is a great way to ensure you have ingredients readily available.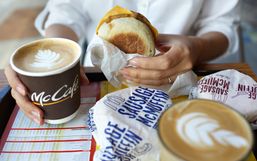 Good news McDonald's fans, if you're craving your favorite McDonald's breakfast but don't want to leave your house then you're in...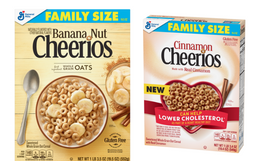 Cereal is one of the easiest breakfast options out there. It's quick to make and eat and if you have the right accessories you can...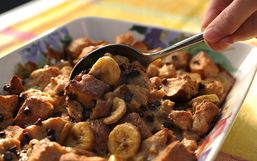 Nothing quite beats an extravagant breakfast. With many spending more time at home than ever, now is the perfect time to enjoy...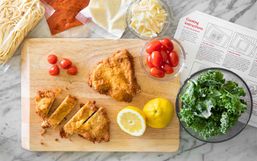 Most restaurants have temporarily closed their dine-in option but that isn't stopping them from making sure their fans get their...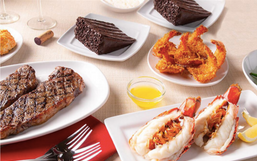 Moms are wearing more hats this year especially with having everyone home more than usual.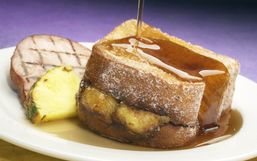 Even though you can't travel to Disney's parks right now, you can certainly bring Disney's magic into your home!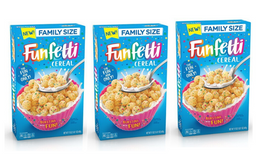 Funfetti® has helped us step up our baking game for over 30 years.