Not all jerky has to come from something that walks on four legs… vegetable jerky is an awesome idea for vegans and vegetarians who feel like they've been left out of the jerky scene (Yes. There's a scene.) Best of all, you can flavor your vegetable jerky pretty much anyway you like, spicy, sweet, savory, you name it, you can make it. Some vegetables work better for jerky than others though, and eggplant is one of the best. In this recipe from Kitchn, you'll learn how to make your own teriyaki eggplant jerky at home:
Ingredients
2-3 small eggplants
½ cup bottled teriyaki sauce
2 tablespoons water
½ teaspoon red pepper flakes or sriracha sauce
Equipment
Mandoline or sharp knife
9x13 inch baking dish
Small bowl
Measuring cups and spoons
2 or 3 wire cooling racks
Aluminum foil
Baking sheet with rim
Method
Thinly slice the eggplant: Use a mandoline or sharp knife to thinly slice the eggplant vertically into slices about 1/8 inch thick. You can leave the skin on or off, but it can have a tough texture if you leave it on.
Marinate the eggplant: Combine the teriyaki sauce, water, and red pepper flakes in a 9x13-inch baking dish. Toss the eggplant slices in marinade and lay in a flat layer. Marinate for 2 hours, flipping them over about halfway through.
Dry in a food dehydrator (according to manufacturer specs) OR
Turn your oven into a dehydrator: Arrange a rack in the lowest part of the oven, remove all other racks, and heat to 115°F or its lowest setting. Make 12 aluminum foil balls, each about the size of a golf ball, and flatten slightly.
Lay out the eggplant: Lay the eggplant slices onto 2 to 3 wire cooling racks, making sure they do not touch. Stack the racks onto a baking sheet, using the foil balls as spacers in each corner between racks.
Dry the eggplant: Place the baking sheet and racks in the oven and dry until the jerky is dry to the touch and chewy, 4 to 6 hours. Don't over dry or your jerky will get crisp.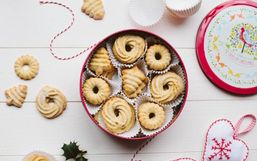 I have to say, the holidays are my favorite time of year. There's something so exciting about all the twinkle lights, decorations...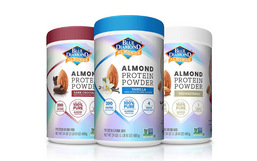 Blue Diamond Growers is entering 2020 with a brand new product, Blue Diamond Almond Protein Powder made from 100% pure almond...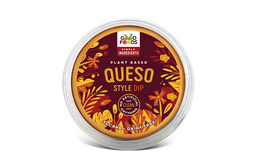 The plant-based diet trend is growing and it shows no signs of stopping!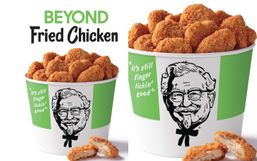 Good news friends, KFC and Beyond Meat are announcing an expanded test of the Beyond Fried Chicken!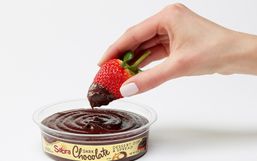 If you haven't heard of dessert hummus yet, it's essentially a sweet spin on a traditionally savory chickpea-based dip.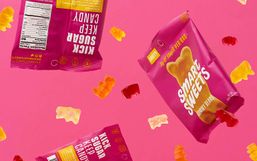 It's no secret that sugar isn't good for you, especially the refined kind we find in sweets.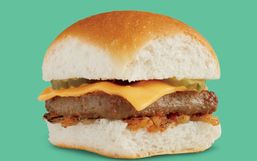 Brace yourselves because White Castle has unveiled amazing news! White Castle announced that they will soon become the very first...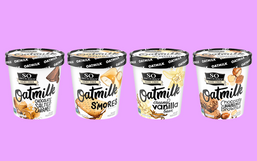 With dairy allergies and vegan dietary preferences on the rise, companies are making the commitment to offer their consumers more...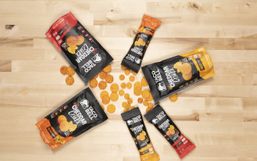 Alright Taco Bell fans, you're in for a treat today! You can now take your favorite Taco Bell flavors on the go with you with the...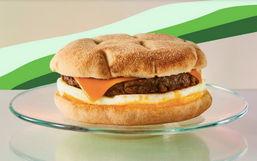 Good news Canadian friends, Starbucks Canada is the next coffee chain to partner with Beyond Meat to bring you a delicious...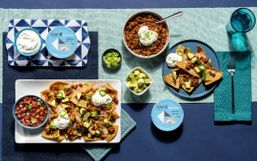 With more consumers searching for dairy-free alternatives, companies like Kite Hill are on a mission to deliver.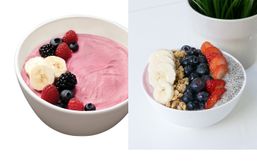 Yogurtland, the leader in self-serve frozen yogurt has no shortage of delicious options.