If you're in the mood for some good old fashioned comfort food, you've come to the right place because this cauliflower cheese bake hits all the right notes; ooey -check, gooey -check, cheesy -check. In fact, there's a LOT of cheese in this recipe, so if you have some dairy-free friends, this wouldn't be the night to invite them around. Cauliflower cheese has been a classic British comfort food for decades so it's high time that North America gets a taste of this creamy comfort sensation.
Ingredients
1 head of cauliflower, cut into medium-small florets
4 tablespoons butter
4 tablespoons flour
2 cups hot milk
2 teaspoons mustard powder
Pinch of grated nutmeg
Pinch of ground cayenne pepper
Salt and pepper to taste
1 ¼ cups grated sharp cheddar cheese
¼ cup grated gruyere cheese
¼ cup freshly grated parmesan cheese
¼ cups fresh (untoasted) bread crumbs
Equipment
Large saucepan
Medium saucepan
Colander
Whisk
Measuring cups
Measuring spoons
Liquid measuring cup
Large ovenproof baking dish (greased)
Method
Preheat oven to 400℉
Steam or parboil cauliflower florets until tender but still firm. (about 10 minutes for steaming or 6-7 minutes for boiling) Drain cauliflower and set aside.
In a medium saucepan, melt the butter over high heat, add flour and whisk to combine, cook for one minute more and then add mustard powder, nutmeg, cayenne salt and stir.
Slowly add the milk in a steady drizzle, while continuing to whisk so that no lumps form. Add salt and pepper to taste and bring mixture to a simmer so that it thickens.
Stir in 1 cup grated cheddar and ¼ cup grated gruyere cheeses and stir until melted and combined.
Spread cauliflower florets in the greased baking dish and pour cheese sauce over in an even layer.
Sprinkle the top with remaining cheddar, parmesan cheese and fresh bread crumbs and place in the oven.
Bake for about 30 minutes or until bubbly and golden bronzed.
Serve to the hungry mob that by this point, will be gathered in the kitchen with anticipation.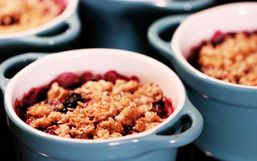 When the cold months hit, there's truly nothing more heart and soul warming than a bowl of fruit crumble.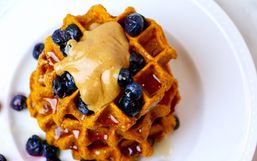 When choosing a side dish carb, many are making the switch from white potato to sweet potato for their dinners.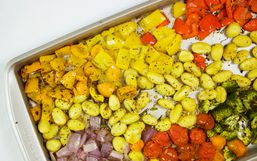 You definitely don't have to be Italian to enjoy gnocchi. Those pillowy dough-balls melt in your mouth and are delicious no matter...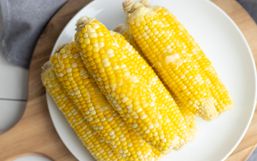 Corn on the Cob is almost in season in our area, but it's already available in grocery stores and is the perfect summer side dish!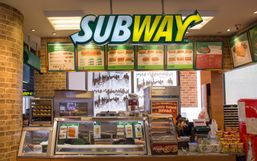 Beyond Meat is spreading like wildfire. More and more fast-food chains are hopping on the plant-based bandwagon.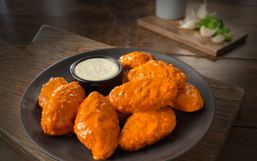 With vegetarian and vegan diets on the rise, more restaurants are hopping on the meatless trend train.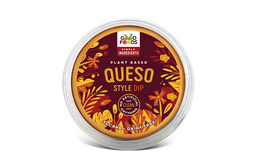 The plant-based diet trend is growing and it shows no signs of stopping!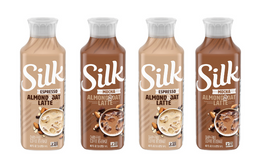 If you don't have time to head to a coffee shop this morning to score your favorite latte, don't fret! Silk, America's No.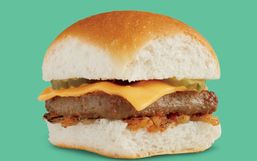 Brace yourselves because White Castle has unveiled amazing news! White Castle announced that they will soon become the very first...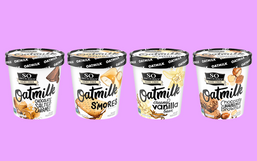 With dairy allergies and vegan dietary preferences on the rise, companies are making the commitment to offer their consumers more...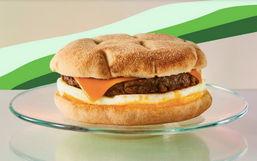 Good news Canadian friends, Starbucks Canada is the next coffee chain to partner with Beyond Meat to bring you a delicious...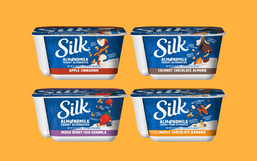 Silk, America's number 1 plant-based beverage brand is constantly thinking up new, innovative products so you don't have to miss...