Looking to have an amazing pool party this summer? Why not make it a fun Mermaid theme?! It's a great excuse to serve pretty and colourful treats that will impress your guests and allow you to be creative in the kitchen. Guests should do their best to have some starfish in their hair and a little sparkle on their faces. Dive into this sea of amazing recipe ideas that will brighten anyone's regular day with a little glitter.
1. Home Made Ice Cream
Make an ocean of ice cream that looks like Ariel the Little Mermaid made it herself! Sprinkle with some edible glitter and you will have yourself a cooled off group of guests.
2. Mermaid Toast
This snack is super easy and very filling. All you need is toast, cream cheese and a little food coloring. You can also use natural colors such as matcha powder but there have been many trials showing that it isn't as effective.
3. Pastel Mermaid Mallows
Make some yummy marshmallow snacks that are the soft colors of the sunset over the ocean. To make it match the party even better, use a little edible gold glitter, as well as a light purple and blue.
4. Mermaid Smoothie Bowl
Sometimes mermaid parties call for a healthy twist! Try out these beautiful smoothie bowls that will fill you up and are topped off with some fruits that the mermaids themselves would eat!
5. Mermaid Lemonade
Nothing like a little cleansing mermaid lemonade. It's all natural because, duh, mermaids only have access to natural things! This bevvie will make you feel energized and hydrated.
6. Grilled Cheese
Are the kids in the crowd wanting a quick lunch? Make the oldie but goodie grilled cheese in a way that keeps with the mermaid theme. Your kids will be squealing with excitement when they see all those colors!
7. Fudge
A sweet treat that won't disappoint! This cotton candy fudge will be so well coordinated with the rest of your Mermaid party that guests will just have to try a piece.
8. Fruit Bowl
This healthy option is one of the most creative and impressive pieces of art! If you are able to complete this tail, send us a photo. It's so incredible.
9. Sugar Cookies
These adorable cookies are perfect for some poolside snacking and are going to win the hearts of the little ones.
10. Cupcakes
I'm so in love with this cupcake, that I want to have my next birthday party, a mermaid party! Not only is it a stunning cupcake, but it looks delicious! You can purchase moulds to create fondant tails, so give it a try and see what creation you come up with.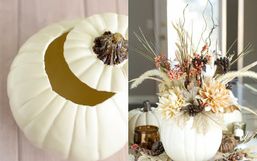 This holiday season, gather around the table and enjoy a delicious meal with those you love.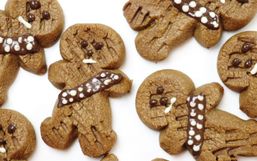 A long time ago in a galaxy far, far away… ...is a party you better get creating a menu for!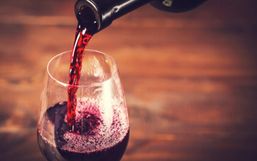 There's no better way to wind down from a busy day than to catch up on your favorite shows with snacks in hand, amirite?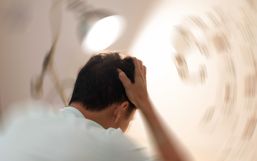 Many people are seeing great success with the keto diet and though a lot of us thought this would be a soon-to-go fad, this keto...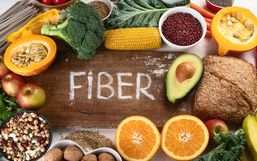 For some, healthy eating is no easy feat. The secret to being successful is to create a balanced approach that allows you to fill...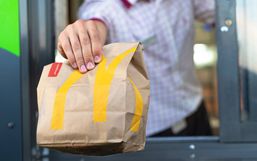 Nothing quite compares to a good ole homecooked meal but sometimes life gets busy. That's where fast-food comes in!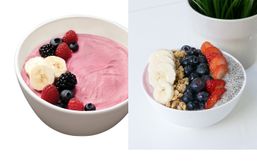 Yogurtland, the leader in self-serve frozen yogurt has no shortage of delicious options.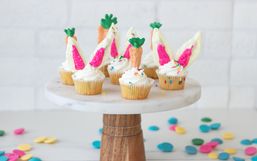 Easter is almost here and to get you into the holiday spirit we're sharing fun Easter snacks that your kids will actually want to...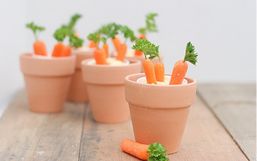 Make Easter fun for kids by whipping up cool and festive snacks.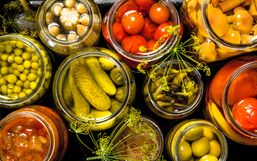 Keeping your pantry stocked with essential items is always a good idea because with the right ingredients you can whip a delicious...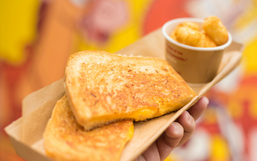 Good news Disney fans, Disney is sharing more ways for you to enjoy their iconic treats at home.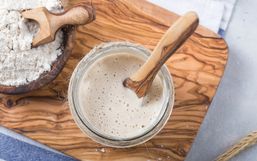 People are flexing their "making-from-scratch" muscles while stuck inside, which has caused a rise in bread baking!