These little Cobb Salads on a Stick are all the deliciousness of a loaded cobb salad without the mess or need to sit down to enjoy it. They're almost guaranteed to be the talk of the town at your next potluck or party. They're both inexpensive to make and take next to no effort despite looking super trendy! You use all the components of a good cobb salad: hardboiled eggs, lettuce, meat, tomatoes, cheese, bacon, avocado, and whatever else you might want.
The best part? These perfect little appys are also keto-friendly, which means you don't have to starve at the next potluck or party you attend! They'll be enjoyed by everyone – keto-dieters and carb-lovers alike – so no need to double up on the dishes you bring. This one covers it all!
Like this idea? We've also got these Quick and Easy Party-Pleasing Charcuterie Kabobs that you're sure to love! Or check out The Absolute Best Keto Potluck Recipes for some more inspo.
2
Start by chopping up all your ingredients into bite-sized chunks. Grab some extra-large skewers (you can really make them whatever size you want) and start by sliding on a chunk of cheese, followed by some avocado.
3
Next up, add a piece of meat. You can use whatever kind of meat you want – deli meat, chopped ham, cold rotisserie chicken. You're the one eating these after all! We opted for thickly sliced turkey breast. Then fold up a strip of romaine lettuce into a weave and slide it onto the skewer.
4
Carefully slide half or a quarter of a hardboiled egg on, making sure not to crumble the yolk. Follow it up with a folded up slice of cooked, cooled bacon. Cap the skewer with a full cherry tomato for a fresh pop at the end! Repeat for all the skewers or until all of the ingredients are used up. Transfer to a platter or container and cover, storing in the fridge until you're ready to serve.
5
Finally, make the dip. On the Keto diet? No worries – this dip + dressing is completely approved for a low-carb lifestyle. Follow the recipe for our delicious Homemade Keto Avocado Ranch Dressing & Dip, covering and storing in the fridge until you're ready to serve up these tasty kabobs! Pull all of the components out of the fridge about 15 minutes before serving so that they aren't too cold for your guests. Enjoy!
Ingredients
12 hard boiled eggs, halved
12 pieces cooked bacon, cut in half
2 avocados, cubed
1 head romaine lettuce, chopped
1 pint cherry tomatoes
1 cup turkey deli meat or rotisserie chicken (cooled)
24 cubes of mozzarella cheese
Equipment
Extra large skewers/toothpicks
Method
Slide tomato, egg, bacon, lettuce, meat, and cheese into skewers, starting and ending each skewer with a tomato to keep all other ingredients in place.
Repeat until all skewers are made! Serve immediately with dressing on the side or cover and refrigerate until ready to serve.
Notes
Interested in adding some other components? Try adding a cube of feta or blue cheese, red onion, or even some cucumber or radish. You can get a little creative if you're okay with straying from the classics.
Looking for the recipe for the Homemade Keto Avocado Ranch Dip? You can find it HERE!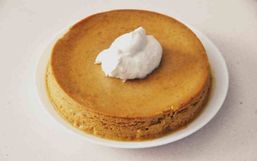 Holidays are the hardest times of the year to stay on track with your diet.
Snacks are sneaky foods that can derail our diets, especially when following the keto diet.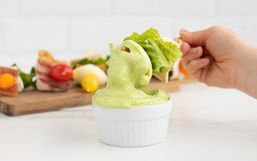 Let me start by answering the question I know you're wondering - "Is this dressing good enough that I should actually take the...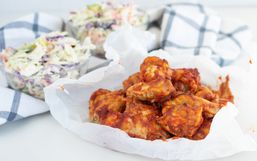 Chicken wings are a favorite meal for many, whether you're eating out at a restaurant or sitting around the dinner table with your...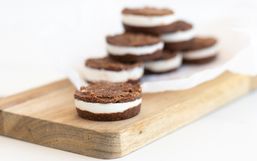 Fat bombs are an essential part of the Keto diet, allowing you to intake a large amount of healthy fats in just a couple of bites.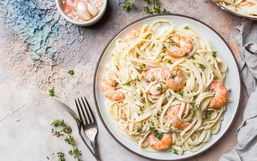 Some may have been lured into the keto diet for weight loss, while others may have been attracted to the idea of indulging in...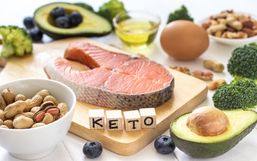 In short, the goal of the keto diet is to fuel your body with the right foods so that your body can enter a metabolic state called...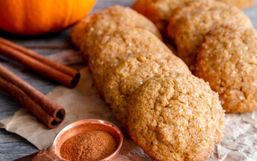 There is a lot to look forward to in fall. For starters, the crisp air brings on beautiful changing leaves, apples are ready to be...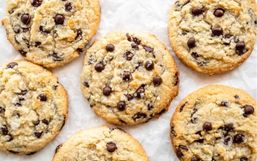 Following any diet alone can be hard but if you're able to encourage the entire family to participate you may be more inclined to...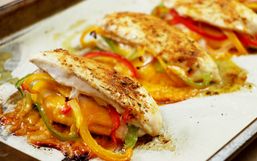 Following the keto diet means that you've committed to eating a diet that is high in fat, low in carbs and moderate in protein.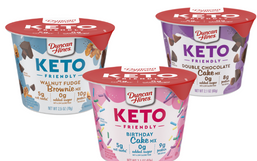 There's nothing better than the convenience of cake mix, especially for those that don't have that natural baking skill!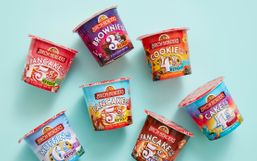 Attention keto-dieters, Birch Benders has a new lineup that you don't want to miss!