The Super Bowl is quickly approaching which means fantastic food, a lot of screaming at the television, the halftime show and of course, your Instant Pot. Check out some incredible recipes that can be made in just a short time using your new favorite kitchen accessory that has truly changed your life.
Want New Instant Pot Recipes and Content Delivered Straight To Your Inbox? Sign up for our Instant Pot Email Newsletter!
2
1. Taco Soup
The super bowl is in February which is normally when hot food is very much appreciated. Serve up a taco soup that will warm up all your guests when they come in the door.
Add in any veggies you'd like such as roasted red pepper, corn, tomatoes and avocado for additional nutritional benefits.
3
2. Spinach Dip
Spinach dip is a major crowd favorite and can be served with just about any type of bread or cracker you have on hand. With the help of your Instant Pot, this dip will be hot and ready to be served in no time!
To dress up your dip, serve it in a bread bowl that can be eaten as the dip gets consumed. Also, that means there's no bowl to wash!
4
3. Instant Pot Egg Roll Bowls
Egg rolls are so delicious and can be enjoyed by all of your Super Bowl guests. If you are looking for a creative way to switch it up this year, try making Egg Roll bowls.
Egg roll bowls have all the fixings of an egg roll but come in with a lower amount of carbs while filling your guests up a lot faster than just a few egg rolls could.
5
4. Instant Pot BBQ Chicken Sliders
Pulled Pork is very standard at any Super Bowl party, but it is really quite unhealthy. What is an alternative that you can serve that will exceed your guests' expectations while staying relatively healthy?
The answer is BBQ Chicken Sliders! Pulled chicken is a much healthier option to pulled pork and gives your body lean protein so you don't feel as bloated after eating.
6
5. Instant Pot Buffalo Chicken Sliders
Are buffalo chicken wings your guilty pleasure? Give these buffalo chicken sliders a try and share them at your Super Bowl party. They'll surely be a hit and everyone will be begging you for the recipe.
The chicken is prepared in the Instant Pot which drastically cuts down on the cooking time. This also means its a great dish to whip up in the nick of time! These are so good that your friends and family will definitely be licking their plates clean!
7
6. Popcorn
Who doesn't love some good old fashioned popcorn? You will definitely low-calorie snack to munch on when the Super Bowl gets really intense.
Popping popcorn in the Instant Pot is just another fun and creative way you can utilize your Instant Pot that will surprise your guests at how functional it really is.
8
7. Baby Back Ribs
Give us all the ribs! These ribs are absolutely delicious and ready to chow down on in no time at all. Soaked in rich barbeque sauce and seasoned with fresh spices, you can be sure these baby back ribs will deliver all the flavor you could ever need.
Serving a pile of these ribs with coleslaw and potato salad for a pre-game meal is one delicious way to get your family and friends energized for the upcoming game.
9
8. Garlic Roasted Potatoes with Tzatziki
Garlic roasted potatoes can be made in both the oven and the Instant Pot. What makes it even more delicious is the homemade tzatziki sauce that your guests can dip their homemade fries in for extra flavor.
Serve these on a big platter or in a deep bowl instead of serving up store-bought potato chips – your friends will thank you!
10
9. Chicken Fajitas
Chicken fajitas are one of those foods that can be an appetizer or a full meal depending on what you use to create them.
For full meal fajitas, use full sized tortillas packed with just about every topping you can think of! If you want to serve these as a fun snack during the game, be sure to buy traditional, smaller tortillas and top them with a few essential toppings such as sour cream and salsa.
11
10. Cheesy Beef Nachos
Nachos. How can there be a Super Bowl without nachos? When guests want nachos, it better not be too much time between the time the craving hits and when the nachos are being consumed.
The Instant Pot will have these cheesy beef nachos ready for those hungry Super Bowl fans in no time – let's just hope their team isn't losing because they will be HANGRY.
12
11. Chicken Wings
Skip the busy restaurants where you normally eat chicken wings and upgrade to some homemade chicken wings made in your Instant Pot!
The best part about this is that you can make a wide variety of different flavors to suit every single guest to attends your Super Bowl party in just a matter of minutes.
13
12. Korean Chicken Meatballs
Meatballs are scrumptious and unforgettable, but this year they will be even more unforgettable with an all-new approach to the entire cooking process.
Instead of barbecue meatballs, these Korean chicken meatballs are a little lighter on the stomach but are still packed with flavor! Serve on toothpicks for easy eating.
14
13. Instant Pot Pizza Pasta
You could order pizza for your Super Bowl party but surprise everyone with this pizza pasta! It's comforting and delicious!
The Instant Pot makes our recipe incredibly quick and easy! Not including the pressurizing time, you'll have this dish ready in just 15 minutes. It's ooey-gooey cheesy and everyone will be back for seconds.
15
14. Spicy Louisiana Shrimp Dip
Wishing you could take a trip down south? Enjoy a dip that is from those warm, flavorful states instead! The Instant Pot has a way of making this dip absolutely unforgettable – especially if you love shrimp.
Much like the spinach dip, you can serve this shrimp dip in a bread bowl to save dishes and time spent cleaning up. It really is a genius approach to dips!
16
15. Peanut Butter Filled Brownies
No Super Bowl is complete without some amazing desserts! Try making these Instant Pot peanut butter filled brownies that will have your guests' mouths watering before they even take their first bite.
You can serve this treat with ice cream or a good old pile of whipped cream on top for added style and flavor.
17
16. Oreo Cheesecake
Cheesecake is suitable for any occasion, but this Oreo cheesecake has Super Bowl written all over it! The best part about this is that it's ready in no time with the help of the Instant Pot.
Drizzle some caramel sauce, chocolate and even add some extra chocolate bar pieces to take this amazing dessert to a whole new level.
18
17. Spiced Apple Cider
After a fun game of snow football, everyone comes running inside needing a hot drink (in addition to beer of course). Hot apple cider is a delicious and hydrating drink for your guests to enjoy.
Serve up this hot bevy with some cinnamon sticks and freshly cut apples for some homestyle garnishes.
Want New Instant Pot Recipes and Content Delivered Straight To Your Inbox? Sign up for our Instant Pot Email Newsletter!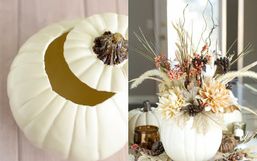 This holiday season, gather around the table and enjoy a delicious meal with those you love.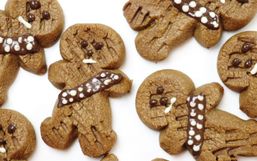 A long time ago in a galaxy far, far away… ...is a party you better get creating a menu for!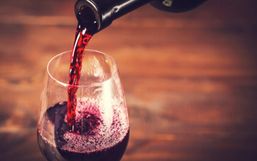 There's no better way to wind down from a busy day than to catch up on your favorite shows with snacks in hand, amirite?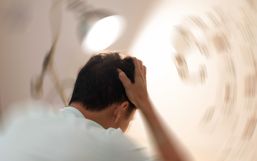 Many people are seeing great success with the keto diet and though a lot of us thought this would be a soon-to-go fad, this keto...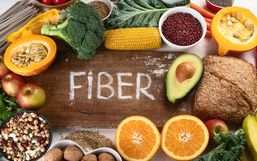 For some, healthy eating is no easy feat. The secret to being successful is to create a balanced approach that allows you to fill...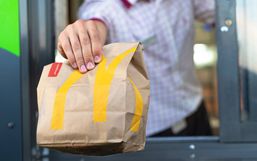 Nothing quite compares to a good ole homecooked meal but sometimes life gets busy. That's where fast-food comes in!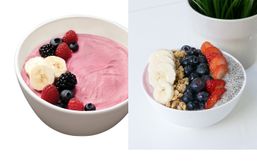 Yogurtland, the leader in self-serve frozen yogurt has no shortage of delicious options.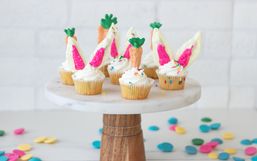 Easter is almost here and to get you into the holiday spirit we're sharing fun Easter snacks that your kids will actually want to...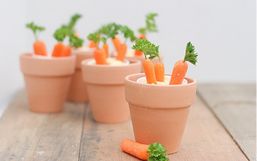 Make Easter fun for kids by whipping up cool and festive snacks.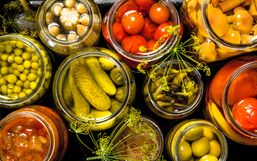 Keeping your pantry stocked with essential items is always a good idea because with the right ingredients you can whip a delicious...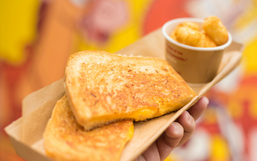 Good news Disney fans, Disney is sharing more ways for you to enjoy their iconic treats at home.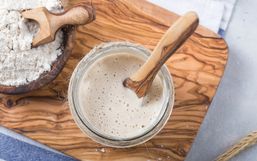 People are flexing their "making-from-scratch" muscles while stuck inside, which has caused a rise in bread baking!