Oh hi there, so PLAID you came.
The Lumberjack theme is both hilarious and practical, somewhere between the beards and lumber. We're so in love with this trend, we found everything you need to host a party of this very theme, plaid and all. Namely, a Lumberjack Bash.
Suitable for ALL ages, this is going to be the party that is worth remembering.
2
1. Pancakes On A Stick
Flapjacks and Lumberjacks, need we say more?
These tiny pancakes on a stick can be made ahead of time easily (even days before) and assembled when needed. Serve with some maple syrup for an unforgettable party food.
3
2. Plaid Plates & Napkins
What did you expect? PAISLEY? Oh no no no. We're all woodsmen and women now! This set will provide you with settings for 8 at a low price.
I'm going to warn you right now though, this is not the last you'll see of the plaid.
?Buy it: https://amzn.to/2nYPyeD
4
3. Photo Props
You can't leave a party without something to remember it by. With cameras at our fingertips these days (hint: there's one in your phone) everyone loves to capture their favorite moments.
Just, make sure they capture it with a beard on 😉
?Buy it: https://amzn.to/2w6eeGF
5
4. Faux Lumberjack Beard
Not everyone is naturally blessed with a full luscious beard to strut around at, but at YOUR party? Everyone's included.
Grab these faux beards that are adjustable for all ages to enjoy! Beardtastic.
? Buy it: https://amzn.to/2P0ysZg
6
5. Plaid Cake
If you're ambitious, by all means – go for the DIY route of this cake (there are YouTube tutorials to follow for plaid cakes!).
Otherwise, do what many of us do, and outsource it to your local bakery for a memorable cake that you can axe your wishes with!
7
6. Fudge Tree Rings
The perfect dessert/treat you can make ahead of time and is incredibly "on-theme".
Top with some adorable little squirrel to top on them when serving! You can find said squirrel HERE.
8
7. Mixed Wood Paper Straws
Be environmentally friendly with these woodland mixed paper straws to use at your party. Paper straws not only are great for being a disposable biodegradable straw, they make for adorable decor too!
Place these in a mason jar to encourage guests to take a sip of some delicious ciders.
? Buy it: https://amzn.to/2OWHl5W
9
8. Tree Takeaways
Talk about a memorable takeaway gift for guests! A tree they can plant and watch grow and remember your party by!
Source them from your local nursery, wrap with storebought burlap (found at craft and dollar stores) and accent however you please.
10
9. Welcome Sign
Your first impression counts. So make sure you do it justice. This inexpensive addition to your bash will make sure everyone enters with a smile.
Hang it or poke it into your law, it doesn't matter!
?Buy it: https://amzn.to/2PAiTZi
11
10. Mini Lanterns
To keep your tablescape looking beautiful and on-theme, try adding these mini lanterns across it! They'll add a layer of ambiance to your whole party that can't be beaten.
Plus, after the party, they make for really great accessories!
?Buy it: https://amzn.to/2MUA9dz
12
11. S'mores To Go
Another great takeaway idea or cute way of serving up s'mores are these well packaged and inexpensive little baggies!
Printables are a great way to add an organized look to any party. You can create them yourself with an app like Canva or visit their website at https://www.canva.com/. You could even try just searching for bloggers who offer them for free!
13
12. Buffalo Plaid By The Roll
If there's one thing you absolutely need to make this party perfect, it's Buffalo Plaid. Buffalo Plaid is THE plaid choice of Lumberjacks & Lumberjills everywhere.
With this plastic roll, you can use it as a tablecloth, a backdrop, a banner, or for wrapping your entire front door with. No matter what, it's exactly what you need.
?Buy it: https://amzn.to/2o9bALM
14
13. Flannel Shirts
Do NOT forget your #OOTD (outfit of the day) for this event! While it may seem a little extra to buy an outfit for just one occasion, trust me, these will be your friend all winter, too.
Easily found in sizes for the whole family, make sure you have them for every single photo op you can think of!
?Buy it: https://amzn.to/2MzPBMQ
15
14. Wood Place Settings
These are often used at weddings that are woodland themed, but they have a really great place at your Lumberjack bash.
Use these in front of all your food to label what each item is! Then, since they're reusable, might we suggest you use them again at Christmas for actual place-settings?
?Buy it: https://amzn.to/2o8qZvC
16
15. Scratch & Win "Timber" Game
Scratch cards are always a good idea. Always. Give these to your guests for a game that reaches all ages.
Simply scratch and play and yell "TIMBER!" if you win.
?Buy it: https://amzn.to/2o4FDnM
Forkly.com is a participant in the Amazon Services LLC Associates Program, an affiliate advertising program designed to provide a means for sites to earn advertising fees by advertising and linking to Forkly.com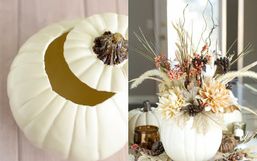 This holiday season, gather around the table and enjoy a delicious meal with those you love.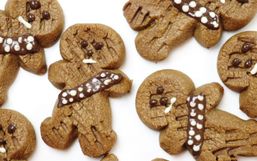 A long time ago in a galaxy far, far away… ...is a party you better get creating a menu for!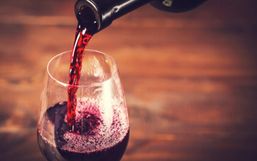 There's no better way to wind down from a busy day than to catch up on your favorite shows with snacks in hand, amirite?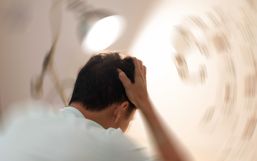 Many people are seeing great success with the keto diet and though a lot of us thought this would be a soon-to-go fad, this keto...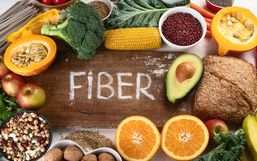 For some, healthy eating is no easy feat. The secret to being successful is to create a balanced approach that allows you to fill...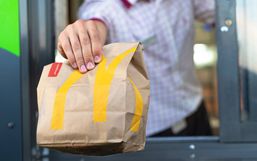 Nothing quite compares to a good ole homecooked meal but sometimes life gets busy. That's where fast-food comes in!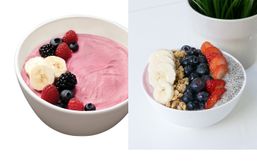 Yogurtland, the leader in self-serve frozen yogurt has no shortage of delicious options.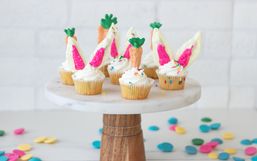 Easter is almost here and to get you into the holiday spirit we're sharing fun Easter snacks that your kids will actually want to...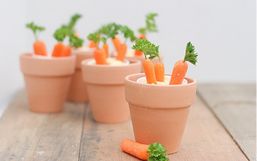 Make Easter fun for kids by whipping up cool and festive snacks.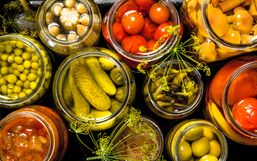 Keeping your pantry stocked with essential items is always a good idea because with the right ingredients you can whip a delicious...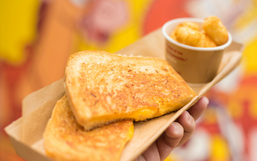 Good news Disney fans, Disney is sharing more ways for you to enjoy their iconic treats at home.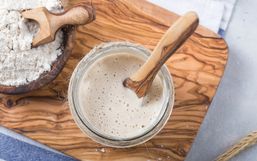 People are flexing their "making-from-scratch" muscles while stuck inside, which has caused a rise in bread baking!