Today is National Margarita Day and we want you to celebrate this special occasion with 5 of the tastiest and most delicious margarita recipes we could find. From traditional margarita mixes to fancy fruit concoctions, we have the recipes you need to celebrate this National Holiday in style.
We scoured the web for the most-loved margarita recipes and these are the ones that made our Top 5 (click on the images for the full recipes):
1. Traditional Margarita
2. Cherry Margarita
3. Blue Margarita
4. Low-Carb Margarita
5. Pomegranate Margarita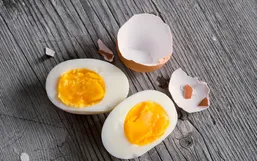 Wondering how to hard boil your eggs? You're not alone. Terms like "How to Hard Boil Eggs" and "Hard Boil Eggs Time" are some of...
Breakfast is the most important meal of the day – that's why it's essential that you have cool, fun and healthy Easter...
Want to make hard boiled eggs for Easter that will really wow your guests?
Looking to make Easter fun and memorable for your kids? We've scoured the web for the best and coolest food ideas!
Looking for ways to make this Easter special for your kids but don't have countless hours to waste baking extravagant treats and...
Looking to make this Easter memorable for your kids? We have all the recipes you need to make this holiday season fun and...
As Easter quickly approaches, the search for easy deviled egg recipes becomes more and more popular.
Silk tie Easter eggs are quickly becoming the coolest and most innovative way to decorate eggs this time of year.
Happy National Amaretto Day everyone! Amaretto has quickly become one of America's favorite ingredients.
Easter is just a few weeks away and many parents are searching online for great ways to make this holiday fun for kids.
Planning to cook an Easter breakfast (or brunch) feast for your family?
Preparing a feast for your family this Easter weekend? Choosing a main dish can be a daunting task.