I wish I could say I'm a pro baker but unfortunately, that department is where I struggle most! If you're like me you'll be happy to know that you don't need years of experience to create a delicious masterpiece. We're going to show you some unreal baking hacks that will make you look like an experienced baker!
These baking hacks are so simple yet so effective that once you begin to implement them your friends will be blown away by your capabilities! Little do they know you have special secrets to make you look like a pro!
2
1. How to Make a Braided Pie Crust
Whether you enjoy making a pie crust from scratch or like me, buy it premade from the store, there are many ways you can effortlessly jazz up your pie! This tutorial will walk you through step-by-step instructions on how to make a braided pie crust.
It doesn't require much extra time and it's an excellent way to really transform your pie! You can use this technique for sweet pies like apple, or cherry but you can also use it to transform a brunch favorite such as quiche!
3
2. DIY Cupcake Liners
Don't have cupcake liners on hand? No problem! This easy tutorial will walk you through how to transform an everyday kitchen item into the perfect cupcake liner!
Not only is this a quick and easy solution to make your own cupcake liners but it will make your muffins look like they came straight from a bakery! You'll also be provided with tips on what type of parchment paper works best for this baking hack!
4
3. Speed Ripen Your Bananas In The Oven
Nothing is worse than having a craving for banana muffins (or bread) and discovering that green bananas sit atop your counter. The next time you find yourself in this predicament be sure to try this amazing hack!
You can effortlessly ripen bananas in your oven! Not only do ripen bananas enhance the texture of your baking but it also provides added flavor!
5
4. Repurposed Cake Pop Holder
Cake pops are all the rage nowadays. They're perfect for bridal showers, birthday parties, or really, for any occasion!
The trickiest part about cake pops is ensuring they stay upright while the chocolate coating cools. Instead of buying a fancy stand or disposable styrofoam block, this baking hack is going to show you how you can use a popular kitchen item for a cake pop holder!
6
5. Separate an Egg Yolk From the White with a Bottle
I hate to admit it but I am definitely clumsy when it comes to the baking department. Separating eggs yolks is no easy feat (in my opinion).
If you're like me you'll appreciate this baking hack! All you'll need is a plastic water bottle. Never experience accidentally breaking a yolk or crunching on baked eggshells again!
7
6. How to Cut Cake Layers
Creating layers in cake is an awesome idea especially if you're planning on adding extra icing! Unfortunately, it isn't always easy to cut the layers by hand with a knife.
I often find myself with a crumbly mess until I stumbled across this baking hack! Check out this tutorial that walks you through how you can use toothpicks and a piece of dental floss to effortlessly and evenly cut layers of cake. You can also cut slices of cake with floss using this Cut The Perfect Cake Slices With Dental Floss tutorial.
8
7. No Mess, Easy Scooping
There are several steps that go into making delicious cupcakes and muffins. Once you make the batter you need to evenly scoop it into the muffin tin.
While this task doesn't sound overly hard, I'm sure we've all experienced a messy counter and baking sheets during this step. Put the spoons and ladles down because this tutorial is going to show you how a simple ice cream scoop can effortlessly (and cleanly) distribute the batter into the muffin tin.
9
8. How to Decorate a Cake With Lace
Who said you had to have immaculate baking skills to be able to decorate a cake! This Baking hack is going to show you how you can use a simple piece of lace to transform a cake into a true masterpiece.
You'll use the piece of lace as a stencil and decorate your cake using white icing sugar or cocoa powder. In addition, the tutorial provides us with a few tips and tricks to ensure that this hack works effortlessly.
10
9. Neatly Decorate a Cake with Cookie Cutter Shapes
Have you ever wondered how some people are capable of neatly writing or designing on cakes? You don't have to master the technique because there are awesome hacks like this that help makes it easy!
This baking hack using a simple cookie cutter to effortlessly decorate a cake. This tutorial shows how you can utilize both the outside of the cookie cutter shape as well as the inside.
11
10. How to Decorate the Perfect Cupcake
Learn to decorate cupcakes like a professional using this brilliant hack! This tutorial will explain the different kinds of piping tips and how to use them!
It's so easy to create a stunning design just by simply changing the tip of your piping bag. You'll also be provided with tips such as what type of pressure to apply to the piping bag to ensure your design comes out as you want.
12
11. How to Stop Chocolate Chips From Sinking
Chocolate chips make everything better, in my opinion! However, it is frustrating when all the chocolate chips sink to the bottom of the batter.
Solve that problem by following this simple hack. This baking hack explains how a simple coating of kitchen staple ingredient can help prevent chocolate chips from sinking and instead remain evenly distributed in the batter.
13
12. How to Prevent Sliced Cake From Going Stale
Baking is hard work, and the last thing you want is all your hard work to go to waste. If you're hanging onto leftover cake don't let it go stale! Instead, try this genius hack!
This idea uses bread and toothpicks to ensure that your cake never goes stale. The bread acts as a barrier and will cause the bread to go stale instead of the cake.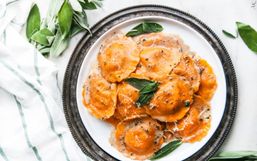 Many enjoy the season of summer because of the warm weather, longer days, fresh meals, and of course the trips to the beach.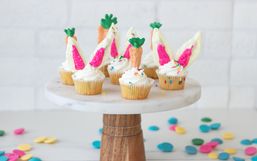 Easter is almost here and to get you into the holiday spirit we're sharing fun Easter snacks that your kids will actually want to...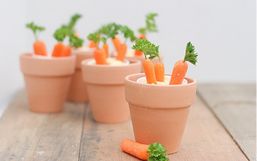 Make Easter fun for kids by whipping up cool and festive snacks.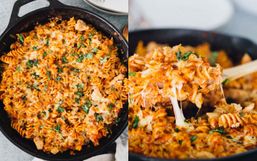 Stocking your pantry with nonperishable items is a great way to ensure you have ingredients readily available.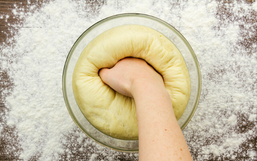 Carbs - the spice of life, am I right? And there is perhaps no carb the world collectively loves more than bread.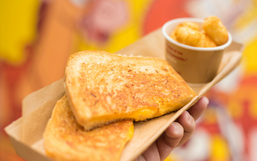 Good news Disney fans, Disney is sharing more ways for you to enjoy their iconic treats at home.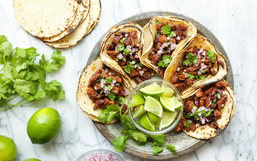 Cinco de Mayo is an annual celebration that takes place on May 5.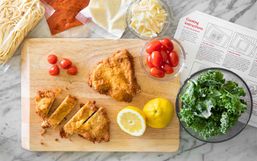 Most restaurants have temporarily closed their dine-in option but that isn't stopping them from making sure their fans get their...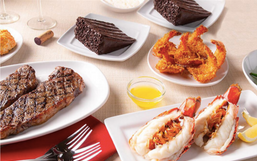 Moms are wearing more hats this year especially with having everyone home more than usual.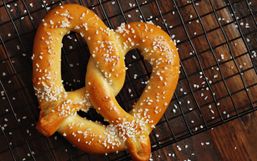 Your favorite soft pretzel franchise just announced they're selling DIY At-Home Pretzel Kits so you can make those iconic pretzels...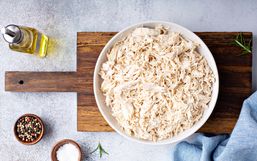 A lot of people have been using their extra time at home in the kitchen and this had led to many viral food trends.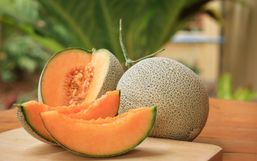 Summer is officially here and for many, that means an abundance of fresh local fruit is now available!