There's nothing better than watching your favorite show (or movie) with a pint of ice cream in hand. And now it's time to step up your ice cream game with two new delicious flavors that are coming soon. Nestle confirmed exclusively to PEOPLE.com that they have partnered with General Mills to bring you two new ice cream flavors that feature the flavors of iconic cereals; Cinnamon Toast Crunch and Lucky Charms.
The Cinnamon Toast Crunch Light Ice Cream and Lucky Charms Frozen Dairy Dessert will begin to roll out to retailers in the next week and will soon be available nationwide in the upcoming months.
Here's what you can expect from each flavor.
Lucky Charms Frozen Dairy Dessert
This ice cream is said to have a creamy vanilla base and a swirl of the signature cereal. It'll also contain pieces of the iconic Lucky Charms marshmallows throughout.
Cinnamon Toast Crunch Light Ice Cream
This ice cream starts with a light cinnamon ice cream base and is filled with cereal pieces and a cinnamon graham swirl. Be sure to keep your eyes peeled in retailers near you to try these new deliciously sweet ice cream flavors.
ICYM:
If you can't get enough of your favorite Lucky Charms cereal then you need to try the Pillsbury limited-edition Lucky Charms Cookie Dough. Who wouldn't love biting into a soft warm cookie full of the fan-favorite Lucky Charms marshmallows? They're "magically delicious"!
Nestle also announced earlier this month that they're rolling out two new edible cookie dough flavors so you can dig in, guilt-free! These flavors include Funfetti Edible Cookie Dough and Fudge Brownie Edible Batter. Read more about it HERE.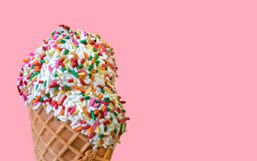 Have you ever heard of an ice cream social? It sounds a little old fashioned, and it is!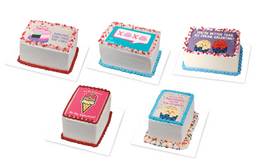 It's officially Love month, AKA February and to celebrate the upcoming holiday, Baskin Robbins is offering delicious Valentine's...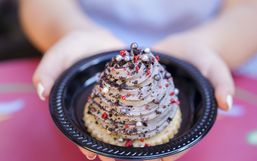 Disney parks may be temporarily closed but that isn't stopping them from helping you bring Disney's magic into your home.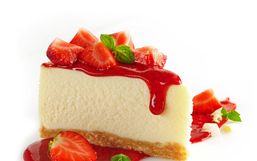 Are you running out of ideas for lunch or feeling uninspired? Why not order your favorite foods and have them conveniently...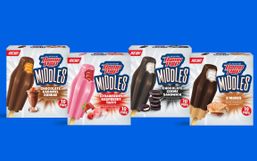 Summer is almost here and it's time to stock up your freezer with delicious treats to keep you cool all season long.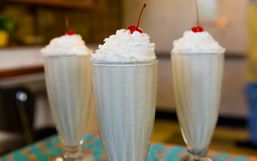 Good news Disney fans, the Disney Parks Blog is back again with another crave-worthy recipe you'll want to try this week!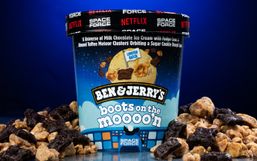 Good news ice cream fans, Ben & Jerry's is back again with another crave-worthy flavor!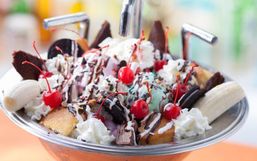 Good news Disney fans, Disney is back again and is sharing yet another coveted recipe that you can make at home!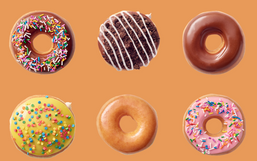 National Donut Day is just a few days away but this year Krispy Kreme wants to extend the celebrations by making the holiday a...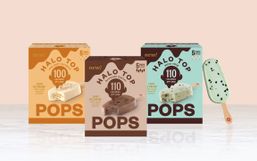 Halo Top may be one of the newer ice cream brands on the market but after launching in 2011 they quickly climbed their way to the...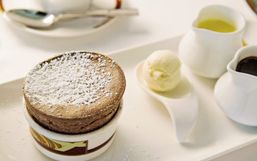 Disney theme parks and Disney Cruise Lines may be temporarily closed and suspended but that isn't stopping Disney from finding...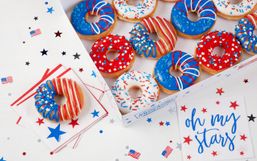 Your 4th of July celebrations may look a little different this year but that doesn't mean you still can't enjoy delicious food and...