Many of us are looking for ways to keep busy and stay entertained while being at home. Luckily for us, restaurant chains have created at-home meal kits to keep us busy in the kitchen! Dunkin' is the next chain to unveil an exciting kit that will certainly quench your sweet tooth!
Dunkin' has been serving tasty treats for about 70 years! The donut chain never fails to offer us fun and exciting donuts and now you can even put your creativity to work with their all-new Donut kits. According to a press release, you can find the DIY Dunkin' Donut Kits at select locations.
The idea for these kits started when an employee at a California Dunkin', Norma Valkenaar, asked if she could bring home donuts, frosting, and sprinkles for her nephews, The Dunkin' Franchise owner, Matt Cobo, then realized it would be a great idea to start offering the kits to their customers.
"This is our small way of trying to brighten someone's day," said Cobo. "The simple joy of getting to create your own donut can make kids light up, and if we can be a part of creating that moment, that makes us happy."
Each DIY Donut Kit features plain donuts, a variety of frostings and sprinkles for decorating. Another location is even offering four donut options in their kits which include chocolate frosting, vanilla frosting, strawberry frosting, and two types of sprinkles for $7.99. Guests can also choose the nine-donut options which include the same frostings and three types of sprinkles for $15.99.
Dunkin' reported that franchises across the country have begun offering their own versions of the DIY donut kits, so be sure to check with your local restaurant to see if they're offering them!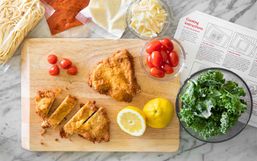 Most restaurants have temporarily closed their dine-in option but that isn't stopping them from making sure their fans get their...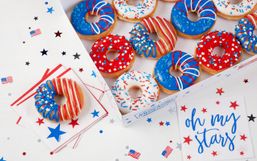 Your 4th of July celebrations may look a little different this year but that doesn't mean you still can't enjoy delicious food and...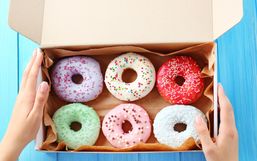 Today is arguably the best food holiday of the year, National Donut Day!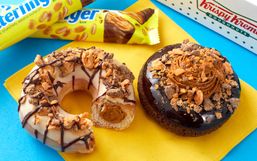 Butterfinger-lovers you're in for a treat today! Krispy Kreme has officially unveiled their new Butterfinger Doughnuts!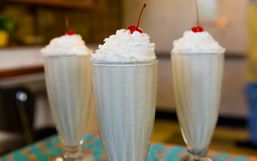 Good news Disney fans, the Disney Parks Blog is back again with another crave-worthy recipe you'll want to try this week!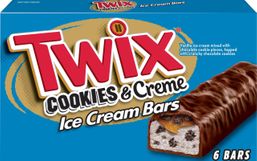 Nothing quite beats enjoying a refreshing treat on a hot summer day!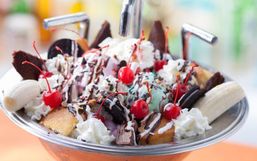 Good news Disney fans, Disney is back again and is sharing yet another coveted recipe that you can make at home!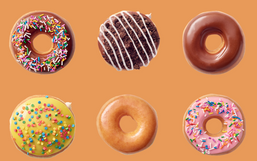 National Donut Day is just a few days away but this year Krispy Kreme wants to extend the celebrations by making the holiday a...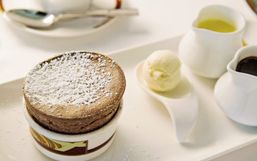 Disney theme parks and Disney Cruise Lines may be temporarily closed and suspended but that isn't stopping Disney from finding...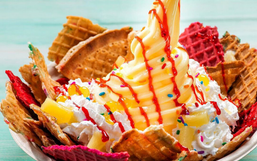 Disney's theme parks are renowned for many things from the exciting rides to friendly characters, and of course its delicious...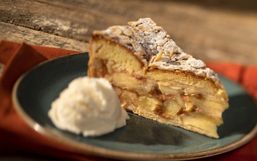 Over the last few months, Disney has shared some of their most coveted recipes with their fans so you can at least feel like...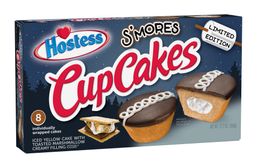 Hostess is known for their yummy treats from cupcakes to Donettes, Twinkies, and so much more.