Following a low-carb ketogenic diet is no easy feat especially when temptation is everywhere from fast-food restaurants to the grocery aisles. Luckily for you, more companies are thinking up innovative ways so you can indulge in your favorite treats without derailing your diet! Enlightened, an innovator and one of the fastest-growing brands in the frozen dessert category is unveiling two new delicious ice cream treats, Caramel Dark Chocolate Peanut Butter bars, and Caramel Chocolate Double Dough ice cream.
You'll be delighted to discover that just like the rest of the Enlightened Keto Collection, the two new flavors contain only 1 gram of net carbs and less than 1 gram of sugar per serving. The Caramel Dark Chocolate Peanut bars are available now nationwide in select retailers such as Foodtown, Giant Eagle, HEB, and Sprouts and for convenience, you can order the ice cream treat straight to your door by ordering on EatEnglightened.com. Pints of Caramel Chocolate Double Dough ice cream will be available on EatEnglightened.com and select retailers starting March 2020.
"We love to push the boundaries of flavors while maintaining sound nutrition," Enlightened CEO and founder Michael Shoretz said. "We're excited to give fans two uniquely decadent ice creams that just happen to be ultra-low sugar and keto-friendly."
Let's take a closer look at the new ice cream offerings:
Enlightened Caramel Dark Chocolate Peanut Bars
These ice cream bars feature a velvety caramel ice cream that is rolled in crushed peanuts and dipped in decadent keto-friendly chocoalte. This frozen dessert contains the perfect balance of sweet and salty flavors making it the perfect keto treat to quench a sweet tooth craving!
Enlightened Caramel Chocolate Double Dough Ice Cream
This pint of ice cream features a combination of caramel and chocolate ice cream full of brownie bites and chunks of chocolate chip cookie dough. Don't forget, Enlightened has many other keto offerings from Mint Chocolate Chip ice cream bars to  Chocolate Glazed Donut ice cream and so much more. Check out the full Enlightened Keto Collection.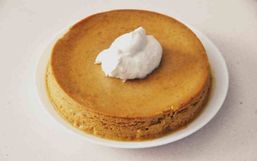 Holidays are the hardest times of the year to stay on track with your diet.
Snacks are sneaky foods that can derail our diets, especially when following the keto diet.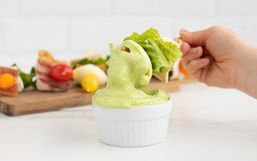 Let me start by answering the question I know you're wondering - "Is this dressing good enough that I should actually take the...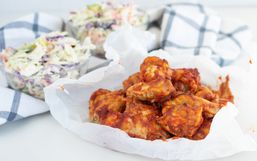 Chicken wings are a favorite meal for many, whether you're eating out at a restaurant or sitting around the dinner table with your...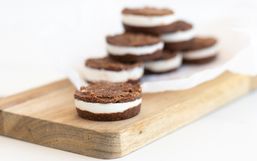 Fat bombs are an essential part of the Keto diet, allowing you to intake a large amount of healthy fats in just a couple of bites.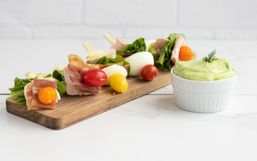 These little Cobb Salads on a Stick are all the deliciousness of a loaded cobb salad without the mess or need to sit down to enjoy...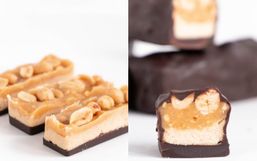 Starting a new diet can be daunting and difficult and staying committed to that diet can be even harder.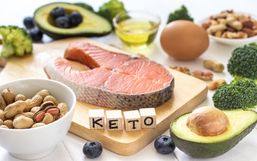 In short, the goal of the keto diet is to fuel your body with the right foods so that your body can enter a metabolic state called...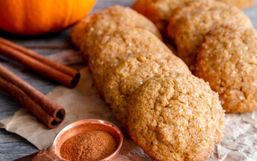 There is a lot to look forward to in fall. For starters, the crisp air brings on beautiful changing leaves, apples are ready to be...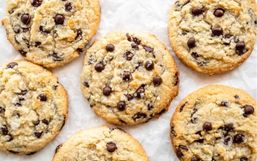 Following any diet alone can be hard but if you're able to encourage the entire family to participate you may be more inclined to...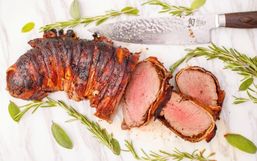 Committing to the keto diet requires hard work and dedication, especially if you want to remain in ketosis.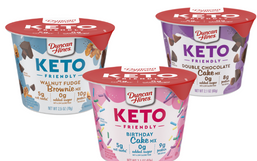 There's nothing better than the convenience of cake mix, especially for those that don't have that natural baking skill!