Fairlife is renowned for its wide range of better-for-you products like their ultra-filtered milk which features 50 percent more protein and 50 percent less sugar than regular milk. The ultra-filtered milk hit stores nationally in 2015 and since then, fans have been begging the brand for ice cream. "When will you come out with ice cream?" "If I make up a song about fairlife ice cream, will you guys make some?" "Why am I not seeing the fairlife logo in my store's ice cream section?" are just a few of the questions the brand receive!
Well buckle up fairlife fans, the brand is officially entering the ice cream category, and pints of delicious fairlife ice cream will be coming to a freezer aisle near you! Fairlife has joined forces with Boardwalk Frozen Treats to unveil not one but seven crave-worthy ice cream flavors including Vanilla, Cookies & Cream, Chocolate, Mint Chip, Double Fudge Brownie, Java Chip, and Chocolate Peanut Butter.
Fairlife Light Ice Cream is made from their legendary ultra-filtered milk which ensures each dessert features a creamy texture and a strong nutrition profile! Better yet, each pint of ice cream is also lactose-free! The ice cream also contains eight to nine grams of high-quality protein (depending on the flavor) as well as 40% less sugar than traditional ice cream. The milk used in the ice cream comes from cows raised without artificial growth hormones and it's also made with natural flavors, and no artificial preservatives or colors! fairlife Light Ice Cream will be making its way to the freezer aisle in many major retailers nationwide such as Walmart, Vons, Food Lion, Hy-Vee, Safeway, and more! You can learn more on fairlife's website.
"It's an honor to work with Boardwalk Frozen Treats, a company with extensive experience in the sales, marketing, and distribution of national ice cream brands. Our partnership with them allows us the opportunity to explore the world of frozen desserts," said Tim Doelman, Chief Executive Officer at fairlife, LLC. "So many of our fans have requested this. And as much as we will miss their homemade videos, fan fiction commercials, and other creative proposals for fairlife ice cream, we are thrilled to finally give fairlife consumers what they want. A line of tasty light ice creams that consumers can enjoy. Our light ice cream has either a third the calories, or half the fat, of traditional ice cream, or in some cases both. We hope to change the perception that frozen treats with improved nutritional profiles don't taste as good as traditional ice cream, especially for the 76% of consumers who make an effort to eat healthy."
ICYMI: Earlier this year, fairlife debuted a new line of coffee creamers!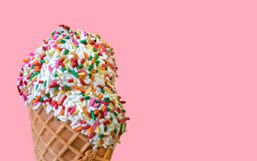 Have you ever heard of an ice cream social? It sounds a little old fashioned, and it is!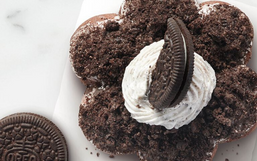 Get ready Oreo fans, the flavors of your favorite cookie can now be enjoyed in a soft, luscious donut!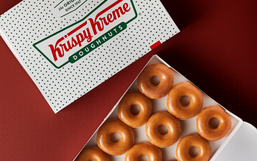 Krispy Kreme is celebrating a big birthday this week as the brand turns the ripe age of 83!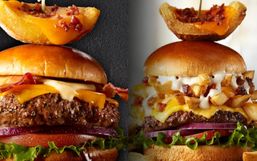 TGI Friday's is renowned for its delicious cocktails but the restaurant chain is also known for its crave-worthy food menu too...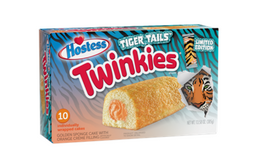 This year has proven to be the year of the tiger! Earlier this year, Netflix's American true-crime documentary miniseries, 'Tiger...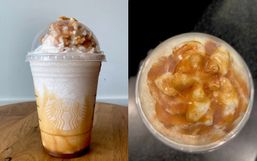 We might be right in the middle of a blazing hot summer but if you find yourself missing everything about fall then we have...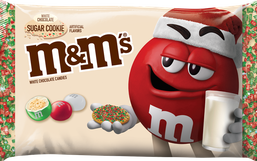 Merry Christmas... in July?! Yes, Mars, Incorporated wants to get you in the holiday spirit early this year!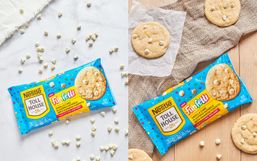 Every day will feel like your birthday when you enjoy a Funfetti treat!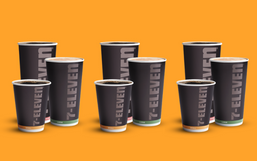 Every coffee lover knows that there is nothing quite like starting your morning with a delicious cup of coffee to get your day...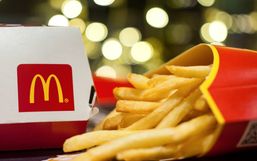 Alright French fry fans, today is your special day because it's officially National French Fry Day (July 13, 2020)!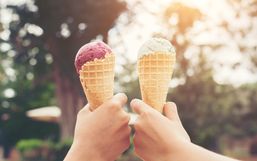 Ice cream is one of the best treats to enjoy in the summer. It's sweet, refreshing and there is virtually a flavor for everyone!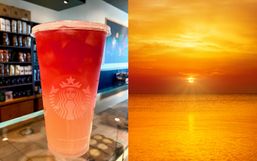 There's nothing quite as beautiful as watching a sunset. It's basically free entertainment provided by nature.