The cereal aisle is a beautiful place. It's full of extravagant choices from chocolate and marshmallows to cinnamon swirls and of course healthy options too! Well get ready cereal-lovers, General Mills is adding two new flavors and are bringing back a fan favorite to major retailers near you! Keep your eyes peeled because these cereals are hitting the shelves nationwide this month!
New! Lucky Charms Honey Clovers
As if Lucky Charms wasn't already delicious with its crunchy cereal pieces and soft marshmallow shapes! But alas, General Mills is launching a new honey clover version that is going to rock your world! The new cereal is made with real honey and combines sweet clover-shaped corn pieces with the iconic marshmallows you have come to know and love. A mid-size box will have a suggested retail price of $3.99 while the family-size box will have a suggested retail price of $4.99.
New! Minions Cereal
If you have Minion fans in your house you are seriously going to love the new Minions Cereal. Each box is filled with sweet yellow and blue vanilla cake-flavored corn puff cereal pieces. And if that isn't enough, there are also delicious bite-size marshmallow pieces mixed throughout! Just like the new Lucky Charms cereal, this cereal will also have a suggested retail price of $3.99-$4.99.
Returning! Cocoa Puffs Brownie Crunch
Alright chocolate-lovers, buckle up because General Mills is bringing back the delicious Cocoa Puffs Brownie Crunch cereal! If you haven't had the pleasure of trying this cereal, it features chocolate, crunchy square-shaped pieces. It's decadent and delicious! A mid-size box will have a suggested retail price of $3.49 and a family-size box will have a suggested price of $4.59.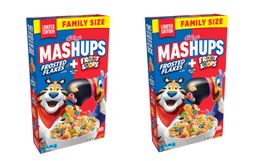 In case you have a hard time deciding which cereal to eat every morning, Kellogg's is releasing a mashup cereal featuring two of...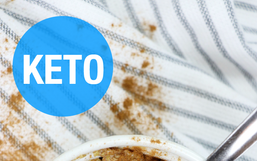 So you're on a low-carb diet, and the first thing you're struggling with is breakfast.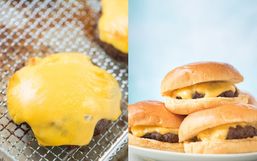 Kitchen gadgets are getting more and more impressive every year. The Instant Pot has been the most sought after kitchen appliance...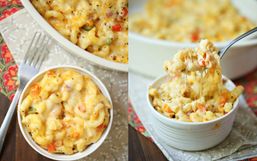 Weight Watchers has reinvented itself over the years and because of that, it is becoming more popular now than ever.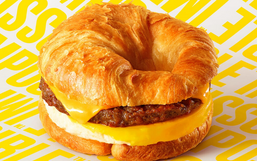 Move over Beyond Meat, there's another plant-based meat subsitute company in town that is here to steal the spotlight!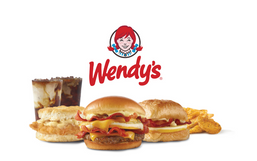 Are you tired of settling for a sub-par breakfast or skipping that meal entirely?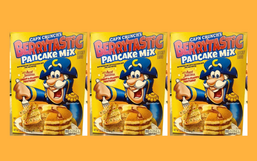 Breakfast time is about to get so much better because Cap'n Crunch Berrytastic Pancake Mix is coming soon.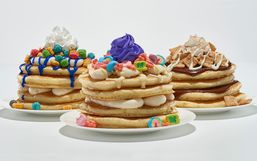 IHOP is serving up a nostalgic breakfast with its latest partnership with iconic cereal brands to bring you Cereal Pancakes and...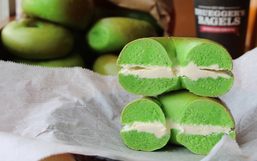 Alright friends, mark your calendars because Bruegger's Bagels is carrying on the festive tradition for yet another year!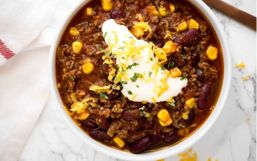 Ground beef is an inexpensive ingredient. It cooks quickly and it can be incorporated into many different recipes.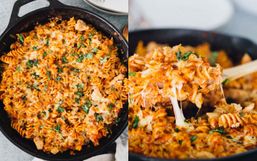 Stocking your pantry with nonperishable items is a great way to ensure you have ingredients readily available.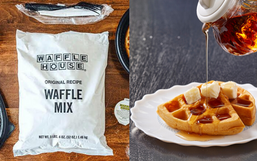 Many restaurants are temporarily closed, but that isn't stopping them from getting creative to ensure their fans can still enjoy...