The 77th annual Golden Globes took place last night, Sunday, January 5th, 2020 and while many had their eyes fixed on the celebrities receiving their deserved awards for outstanding achievement in motion pictures and television, there was something else that is seriously worth noting. For the first time, ever, the Golden Globes served a 100% vegan dinner. The Hollywood Foreign Press Association (HFPA), who presents the Golden Globes made this decision only 2 weeks prior to the event.
The President of the Hollywood Foreign Press Association, Lorenzo Soria made the decision to serve the vegan meal to raise environmental awareness. Not only did they serve a vegan meal but the HFPA partnered with Icelandic Glacial to serve glass water bottles to help eliminate single-use plastic.
Lorenzo Soria said in a statement to E! News, "The decision to serve an entirely plant-based meal was embraced by our partners at the Beverly Hilton, and represents a small step in response to a big problem. By partnering with Icelandic Glacial to hydrate guests via glass bottles, eliminating single-use plastic, and serving a 100% plant-based meal, we're hoping to raise awareness around small changes that can have a greater impact. We know Awards shows have a long way to go, and we all can do better."
The 3-course meal was curated by the executive chef at the Beverly Hilton Hotel, Mathew Morgan. The first course featured a creamy, chilled golden beet soup with citrus oil and pistachio. Morgan even shared the recipe with People.com so you can make it at home! Get the recipe HERE. Further, the second course was originally meant to feature seafood but with the plant-based switch, guests were served king oyster mushroom "scallops" featuring a wild mushroom risotto with roasted baby purple and green brussels sprouts and carrots.  Finally, the dessert featured a vegan opera dome with a praline gunaja crumble and caramelized hazelnuts.
Even the celebs are acknowledging and thanking the HFPA for making the plant-based switch. Leonardi Dicaprio thanked the Golden Globes for the first-ever plant-based menu in a tweet.
Joaquin Pheonix, who won the award for best actor in a drama film, Joker, that was released in early October 2019, started his acceptance speech by thanking the HFPA for the vegan meal.
"First, I'd like to thank the Hollywood Foreign Press for recognizing and acknowledging the link between animal agriculture and climate change," Phoenix said. "It's a very bold move making tonight plant-based, and it really sends a powerful message."
For more ways to reduce plastic in your kitchen, and how to adapt to or dabble in the vegan diet check out our Forkly Vegan Recipes!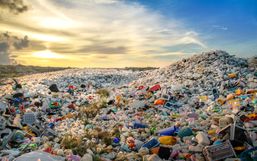 The production of plastic dates back to the early 1900's and as the years have gone on plastic has developed into the durable,...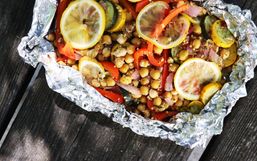 As someone who now eats a mostly plant-based diet, I've found myself stumped on how to enjoy BBQ meals this summer.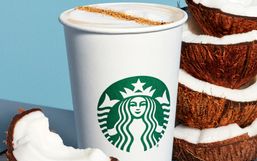 The vegan diet continues to gain popularity and not to mention lactose allergies are on the rise too.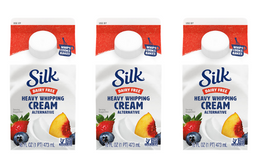 Silk, America's number 1 plant-based beverage brand has added a brand new product to its dairy-free lineup and you seriously need...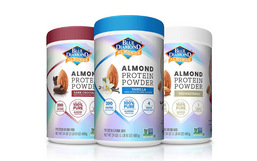 Blue Diamond Growers is entering 2020 with a brand new product, Blue Diamond Almond Protein Powder made from 100% pure almond...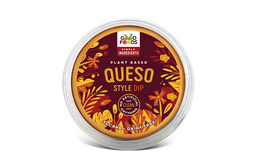 The plant-based diet trend is growing and it shows no signs of stopping!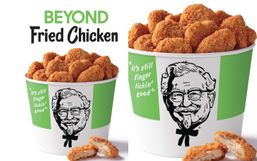 Good news friends, KFC and Beyond Meat are announcing an expanded test of the Beyond Fried Chicken!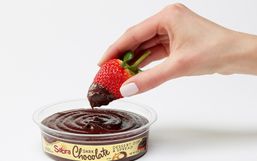 If you haven't heard of dessert hummus yet, it's essentially a sweet spin on a traditionally savory chickpea-based dip.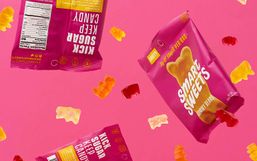 It's no secret that sugar isn't good for you, especially the refined kind we find in sweets.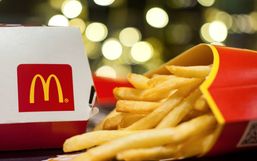 The news everyone has been waiting for is finally here. On September 26, 2019, McDonald's announced they have begun a partnership...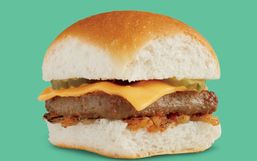 Brace yourselves because White Castle has unveiled amazing news! White Castle announced that they will soon become the very first...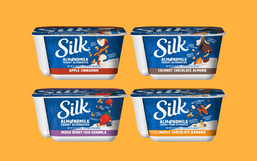 Silk, America's number 1 plant-based beverage brand is constantly thinking up new, innovative products so you don't have to miss...