Halo Top is making our low-carb dreams come true with a brand new Keto-friendly lineup that features seven new flavors! The keto series will feature flavors including Peanut Butter Chocolate, White Chocolaty Macadamia Nut, Caramel Butter Pecan, Chocolate Cheesecake, Banana Cream Pie, Jelly Donut, and Berry Swirl. These delicious flavors can be found nationwide in the grocery freezer aisle starting now.
Keto dieter or not, stick to your goals and indulge in these delicious new ice cream flavors, guilt-free. The ice cream is available in 16-ounce pints and has a suggested retail price of $5.99. Each pint contains between 410 to 630 calories and about 5 to 10 grams of net carbs. The ice cream features creamy, ultra-filtered skim milk to help reduce the calories and provides a good course of protein all without sacrificing flavor.
"Our brand is focused on making delicious dessert that everyone can feel good about eating, and these new flavors allow us to do that for our fans looking to limit their sugar intake," said Meg Graeff, senior brand manager, Halo Top. "Halo Top is proud to roll out these seven delicious new flavors for our Keto Series, and we can't wait for our fans to try them all!"
Let's take a closer look at each new Halo Top flavor:
Peanut Butter Chocolate
Peanut butter and chocolate are the perfect pair. This ice cream flavor features delicious peanut butter flavor, mini peanut butter cups, and swirls of chocolate.
White Chocolaty Macadamia Nut
Decadent white chocolate comes together with macadamia nuts to bring you a delicious and sophisticated flavor.
Caramel Butter Pecan
This ice cream flavor features pieces of roasted pecans, buttery caramel syrup, and creamy ultra-filtered milk.
Chocolate Cheesecake
Get your chocolate fix with the Chocolate Cheesecake flavor. Featuring loads of chocolatey goodness and creamy cheesecake pieces.
Banana Cream Pie
Your favorite childhood dessert just got a serious makeover with this delicious Banana Cream Pie ice cream flavor. Featuring flavors of creamy bananas and pie as well as a decadent chocolate syrup swirl.
Jelly Donut
Who needs donuts when you can indulge in this Jelly Donut flavor. Featuring a swirl of strawberry flavor and real glazed donut pieces.
Berry Swirl
Berry Swirl is loaded with blueberries and strawberries as well as sweet berry syrup. Don't forget, Halo Top also has a wide range of other flavors to choose from including dairy and dairy-free options. There truly is something for everyone. View their full list of products HERE.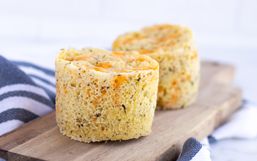 Whether you're a seasoned Ketogenic dieter, or new to the game, you've likely struggled with one major thing - SNACKS.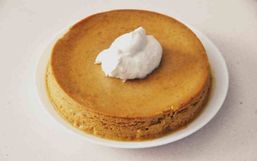 Holidays are the hardest times of the year to stay on track with your diet.
Snacks are sneaky foods that can derail our diets, especially when following the keto diet.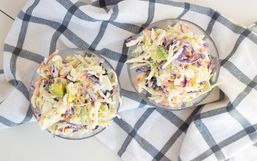 Coleslaw might be on the most beloved summer salads in North America. Why you ask? I have no idea.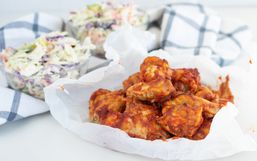 Chicken wings are a favorite meal for many, whether you're eating out at a restaurant or sitting around the dinner table with your...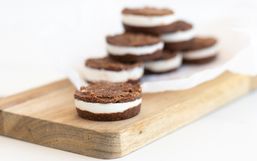 Fat bombs are an essential part of the Keto diet, allowing you to intake a large amount of healthy fats in just a couple of bites.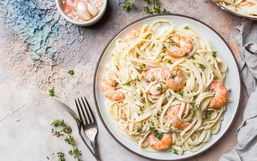 Some may have been lured into the keto diet for weight loss, while others may have been attracted to the idea of indulging in...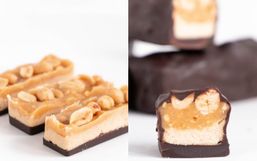 Starting a new diet can be daunting and difficult and staying committed to that diet can be even harder.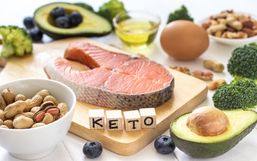 In short, the goal of the keto diet is to fuel your body with the right foods so that your body can enter a metabolic state called...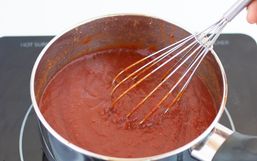 Barbeque sauce is a summer staple, but it's a hard one to get around if you're on the Keto diet since it's generally packed full...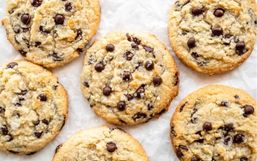 Following any diet alone can be hard but if you're able to encourage the entire family to participate you may be more inclined to...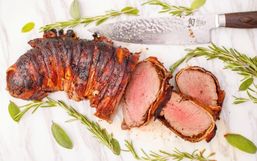 Committing to the keto diet requires hard work and dedication, especially if you want to remain in ketosis.