The countdown to Christmas is on and Krispy Kreme has an important message to share from the North Pole:
"We've received a message from the North Pole and the big guy has spoken. The plight to save the gingerbread people continues and Santa's making the switch to Gingerbread Glazed doughnuts." Krispy Kreme said in a statement.
Starting today, Monday, December 16, you can quench your gingerbread cravings with Gingerbread Glazed doughnuts and the NEW Gingerbread Original Filled Cheesecake doughnut. The gingerbread people will thank you! The doughnuts are available at participating locations across the U.S. and Canada. But scurry on down to your local Krispy Kreme as these doughnuts are only available from now through Christmas Eve. Let's take a look at what you can expect from each doughnut.
Gingerbread Glazed Doughnut
This doughnut is perfectly spiced with hints of cinnamon and is covered in a warm gingerbread molasses glaze — DROOL!
NEW Gingerbread Cheesecake
The NEW Gingerbread Cheesecake doughnut looks like the Gingerbread Glazed doughnut on the outside but once you bite in you'll be welcomed by a luxurious filling of cheesecake Kreme.
Don't forget the gingerbread doughnuts aren't the only holiday doughnuts you can indulge in this season. Krispy Kreme has several other delicious and festive doughnuts you can choose from such as the Santa Belly Doughnut, Reindeer doughnut, Present doughnut, and White Glazed Sprinkles doughnut. Let's take a closer look at these festive treats.
Santa Belly
This doughnut is filled with Chocolate Kreme and is dipped in red icing with sparkling sugar. It features a hand-decorated belt to look like Santa's jolly belly!
Reindeer
The Reindeer Doughnut starts with Krispy Kreme's iconic Original Glazed doughnut and is dipped in chocolate icing. It's then decorated to look like a reindeer — featuring pretzels as antlers, sugar eyes, and a red icing nose.
Present
This doughnut is so cute you could gift it to your bestie or better yet grab two to indulge together! The Present doughnut also starts with the classic Original Glazed Doughnut that is filled with Original Kreme and is decorated with a red icing bow.
White Glazed With Sprinkles
Last but surely not least, the White Glazed With Sprinkles doughnut is an Original Glazed doughnut dipped in white icing and is topped with holiday sprinkles.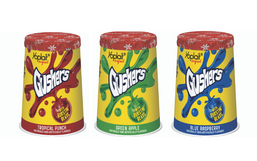 Yogurt is an amazing versatile snack. It can be enjoyed on the go, combined with granola or fresh fruit, and it comes in different...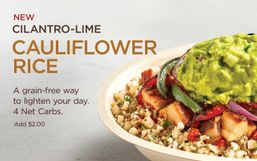 Cauliflower is one of the coolest, most versatile vegetables out there.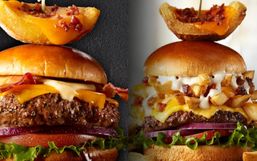 TGI Friday's is renowned for its delicious cocktails but the restaurant chain is also known for its crave-worthy food menu too...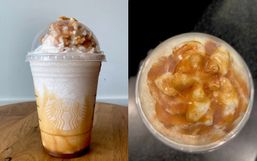 We might be right in the middle of a blazing hot summer but if you find yourself missing everything about fall then we have...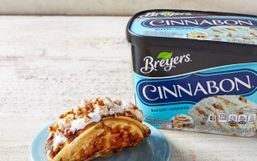 There's no better way to cool off in the summer than with a delicious bowl of ice cream, right?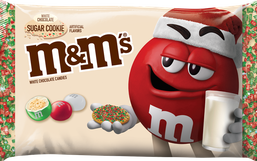 Merry Christmas... in July?! Yes, Mars, Incorporated wants to get you in the holiday spirit early this year!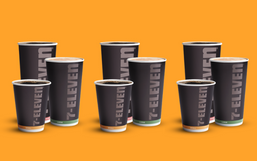 Every coffee lover knows that there is nothing quite like starting your morning with a delicious cup of coffee to get your day...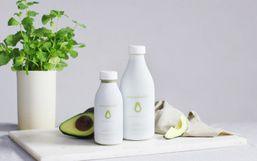 With vegan, flexitarian, and dairy-allergies on the rise, the demand for plant-based milk has only gotten bigger!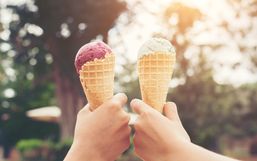 Ice cream is one of the best treats to enjoy in the summer. It's sweet, refreshing and there is virtually a flavor for everyone!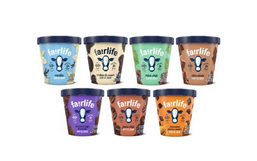 Fairlife is renowned for its wide range of better-for-you products like their ultra-filtered milk which features 50 percent more...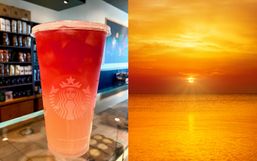 There's nothing quite as beautiful as watching a sunset. It's basically free entertainment provided by nature.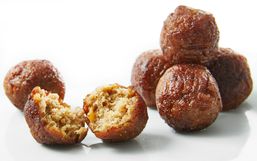 IKEA is renowned for its modern, affordable furniture but they also offer delicious food.