If you didn't already know, National Coffee Day is quickly approaching. September 29th to be exact! A true coffee lover (addict) like myself is highly excited about a day that is dedicated to the love of coffee. Many are taking advantage of this beloved celebratory day, including Krispy Kreme!
Krispy Kreme took to social media to make their big announcement. Across the United States, from today (Monday, September 24, 2018) and for the rest of the week they will be offering delicious coffee glazed donuts, you had me at coffee! In addition to their donut announcement, they also announced they're launching a NEW Original Glazed™ Doughnut flavored coffee. This NEW flavored coffee will become a permanent addition to their menu. To read the full list of the participating Krispy Kreme shops read HERE.
If your cup of coffee didn't brighten your Monday morning, this news surely will!
Krispy Kreme lovers are taking the news quite well, get yours now while they're here!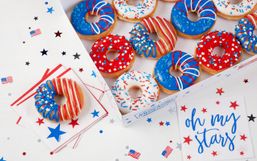 Your 4th of July celebrations may look a little different this year but that doesn't mean you still can't enjoy delicious food and...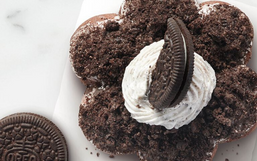 Get ready Oreo fans, the flavors of your favorite cookie can now be enjoyed in a soft, luscious donut!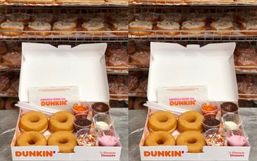 Many of us are looking for ways to keep busy and stay entertained while being at home.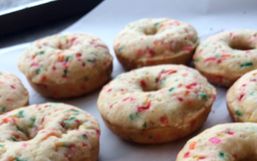 Just because you're gluten-free doesn't mean you can't partake in the occasional doughnut, and making your own...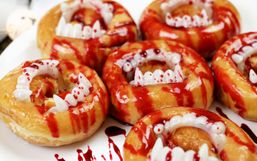 It's that time of year when we ditch the elegant and cute desserts, for something a little more...gory.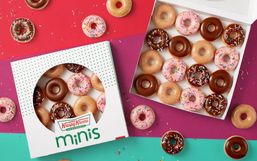 It's a brand new year and Krispy Kreme is here to help you stay on track with your New Year's resolutions.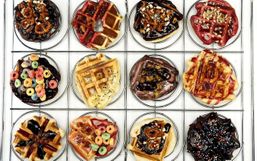 What began in 2014 in a waffle cafe in Chicago has now spun-off into a steadily climbing trend as people find more and more...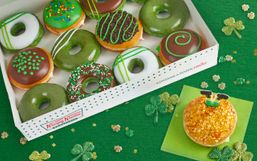 St. Patrick's Day is just around the corner and to help you celebrate, Krispy Kreme is transforming every single doughnut into a...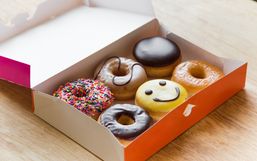 Good news friends, if you missed your chance to score free donuts every Friday in March at Dunkin' you're about to have another...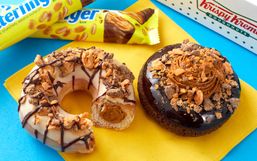 Butterfinger-lovers you're in for a treat today! Krispy Kreme has officially unveiled their new Butterfinger Doughnuts!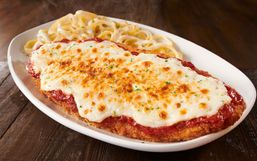 Mmm... is there anything more delicious than chicken parm? It's perfectly crispy on the outside with tender chicken on the inside...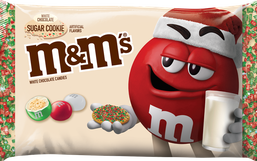 Merry Christmas... in July?! Yes, Mars, Incorporated wants to get you in the holiday spirit early this year!