Butterfinger-lovers you're in for a treat today! Krispy Kreme has officially unveiled their new Butterfinger Doughnuts! The crunchy-Kreme collab is Krispy Kreme's first-ever partnership with Butterfinger. This partnership offers you the opportunity to try not one but two delicious doughnuts. Have your choice between the Butterfinger Original Filled Doughnut and the Butterfinger Fudge Cake Doughnut. Head to a Krispy Kreme shop near you or order online now as they're only here for a limited time and will be gone by March 13, 2020.
"Fans of both brands are going to love the chocolatey crunchiness of Butterfinger matched with the airy sweetness of Krispy Kreme," said Dave Skena, Chief Marketing Officer of Krispy Kreme in a press release provided to PEOPLE.
Krispy Kreme Butterfinger Original Filled Doughnut
This doughnut is filled with Peanut Butter Chocolate Kreme and dipped in a drool-worthy Butterfinger icing. The doughnut is completed with Butterfinger pieces and chocolate drizzle — delicious!
Krispy Kreme Butterfinger Fudge Cake Doughnut
Calling all chocoholics, the Krispy Kreme Butterfinger Fudge Cake Doughnut is calling your name! This doughnut is made with rich chocolate cake and is dipped in chocolate icing. To provide that authentic Butterfinger flavor, the doughnut is topped with a Peanut Butter Chocolate Kreme swirl and Butterfinger pieces!
During your visit to a Krispy Kreme shop near you, be sure to try out their other delicious flavors too! Indulge in the Krispy Kreme Cake Batter Doughnut, Strawberry Iced With Sprinkles, the iconic Original Glazed Doughnut or whatever else your heart desires. View the current full list of available doughnuts on KrispyKreme.com. Enjoy!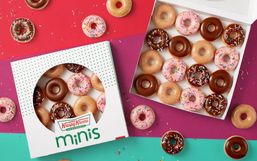 It's a brand new year and Krispy Kreme is here to help you stay on track with your New Year's resolutions.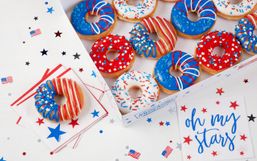 Your 4th of July celebrations may look a little different this year but that doesn't mean you still can't enjoy delicious food and...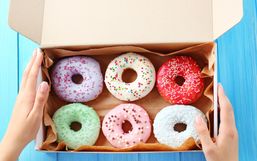 Today is arguably the best food holiday of the year, National Donut Day!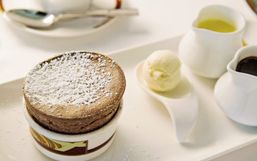 Disney theme parks and Disney Cruise Lines may be temporarily closed and suspended but that isn't stopping Disney from finding...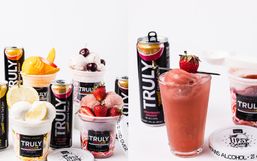 Hard seltzers have become the trendiest drink as of late and for good reason!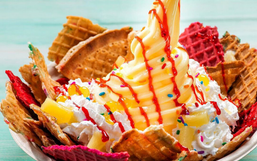 Disney's theme parks are renowned for many things from the exciting rides to friendly characters, and of course its delicious...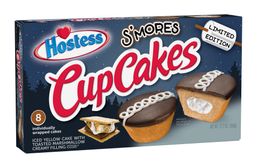 Hostess is known for their yummy treats from cupcakes to Donettes, Twinkies, and so much more.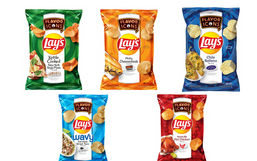 If you love savory snacks, odds are you have a bag of chips in your pantry.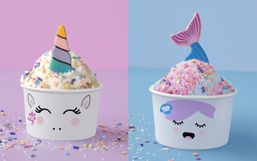 July is National Ice Cream Month and what better way to celebrate than with a delicious and exciting ice cream treat in hand.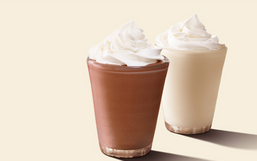 Good news Burger King fans, your favorite milkshakes are getting a mini makeover this summer!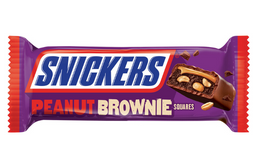 Snickers chocolate bars are already delicious as they are. They're filled with nougat, luxurious caramel, crunchy peanuts, and...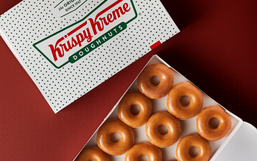 Krispy Kreme is celebrating a big birthday this week as the brand turns the ripe age of 83!