Earlier this week LaCroix, an American carbonated water brand, unveiled that a new flavor is coming in 2020 and it has us dreaming of summer! LaCroix released a photo of the new beverage and it features bright yellow stripes — you'll be wishing you were sitting by the ocean sipping on the lastest LaCroix flavor once you catch a glimpse of the new can.
"The Extra of Delicious! #LaCroixLimonCello Coming 2020!" LaCroix said in a tweet.
Source: LaCroix
People are getting excited over the unveiling of this new flavor! let's take a look at what people are saying about it.
But that's not all, La Coix also made an announcement on Twitter that Canadians can get excited over the holidays because KeyLime and Tangerine flavors are officially available across Canada!
"It's a holiday miracle for our #fizzyfriends up north! Keylime & Tangerine are now available in Canada!" LaCroix said in a tweet.
Don't forget while we wait for the Limoncello LaCroix flavor, they do currently have many robust flavors that will have you dreaming of the summertime such as the Hi-Biscucs, Coconut, Mango, and Passionfruit, as well as many other delicious flavors. To see their full list of flavors read HERE.
https://www.lacroixwater.com/flavors/ Source: LaCroix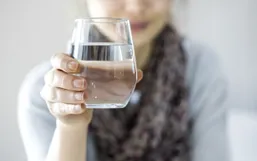 Water is vital to maintaining a healthy body. I know we've heard it time and time again, drink more water!
Summer is officially here and what better way to treat yourself and stay cool than with a refreshing beverage in hand!
We might be right in the middle of a blazing hot summer but if you find yourself missing everything about fall then we have...
Merry Christmas... in July?! Yes, Mars, Incorporated wants to get you in the holiday spirit early this year!
Every day will feel like your birthday when you enjoy a Funfetti treat!
Every coffee lover knows that there is nothing quite like starting your morning with a delicious cup of coffee to get your day...
Ice cream is one of the best treats to enjoy in the summer. It's sweet, refreshing and there is virtually a flavor for everyone!
Fairlife is renowned for its wide range of better-for-you products like their ultra-filtered milk which features 50 percent more...
Mmm... is there anything more delicious than chicken parm? It's perfectly crispy on the outside with tender chicken on the inside...
This year has proven to be the year of the tiger! Earlier this year, Netflix's American true-crime documentary miniseries, 'Tiger...
IKEA is renowned for its modern, affordable furniture but they also offer delicious food.
Chipotle Mexican Grill is committed to serving its guests fresh meal items and is dedicated to sourcing ingredients from ethically...