Lay's chips have been stocking the pantries of many homes for over 75 years. This year, Lay's is rolling into the new year with 3 new delicious flavors so you can keep on snacking in fun new ways! Have your choice of Lay's Kettle Cooked Flamin' Hot, Lay's Cheddar Jalapeño, or Lay's Poppables Sea Salt & Vinegar. Here's what you can expect from each flavor:
Lay's Kettle Cooked Flamin' Hot
Classic Lay's kettled chips are seasoned with fiery chili peppers. They're flamin' hot and darn delicious! People love their spicy food and the Flamin' hot trend doesn't show any signs of stopping! You can try Flamin' Hot Mac and Cheese, Flamin' Hot Cheetos, and even Flamin' Hot Doritos!
Lay's Cheddar Jalapeño
These cheesy chips are flavored with sharp cheddar and have a generous kick of spicy jalapeño — it's basically a party in your mouth!
Lay's Poppables Sea Salt & Vinegar
Lay's Poppables are crispy potato puffs that are light and airy. This new flavor is perfectly salted and features the perfect amount of bold vinegar flavor.
Lay's also announced some more exciting news for the new year! They're bringing back their Smile With Lay's campaign for another year. For those that don't know, those smiles you saw on Lay's chip bags served a purpose! The campaign was designed to spread more smiles across the country by allowing you to nominate a person who makes you and your community smile. Last year, Lay's set out to design 65 chips bags to feature the smiles of 31 everyday people who showed exceptional acts, from training injured veterans to throwing birthday parties for children in need. To see some of the famous smiles that sparked joy across the country last year read HERE.
The new smile bags are said to hit the shelves in the fall of 2020. To nominate someone you know (or yourself) visit Smile With Lay's.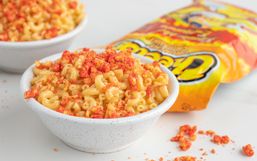 There is no comfort food like mac and cheese - the carbs and cheese are oh so delicious!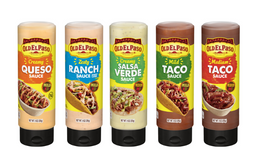 Old El Paso has a large range of delicious products that help you and your family connect over fun and flavorful Mexican-inspired...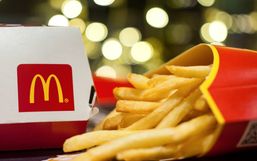 Alright French fry fans, today is your special day because it's officially National French Fry Day (July 13, 2020)!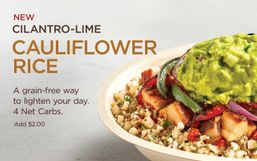 Cauliflower is one of the coolest, most versatile vegetables out there.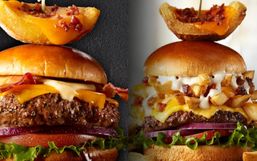 TGI Friday's is renowned for its delicious cocktails but the restaurant chain is also known for its crave-worthy food menu too...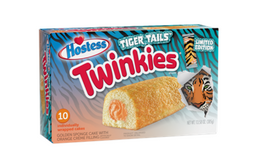 This year has proven to be the year of the tiger! Earlier this year, Netflix's American true-crime documentary miniseries, 'Tiger...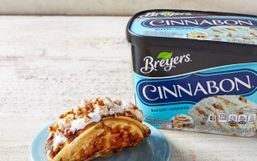 There's no better way to cool off in the summer than with a delicious bowl of ice cream, right?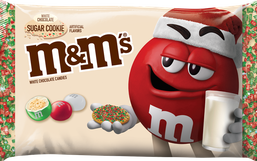 Merry Christmas... in July?! Yes, Mars, Incorporated wants to get you in the holiday spirit early this year!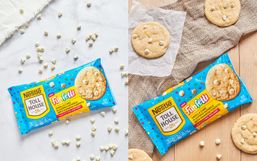 Every day will feel like your birthday when you enjoy a Funfetti treat!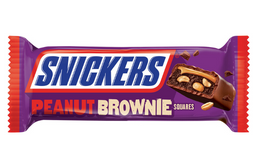 Snickers chocolate bars are already delicious as they are. They're filled with nougat, luxurious caramel, crunchy peanuts, and...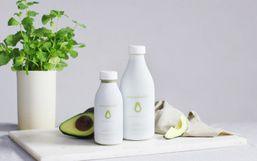 With vegan, flexitarian, and dairy-allergies on the rise, the demand for plant-based milk has only gotten bigger!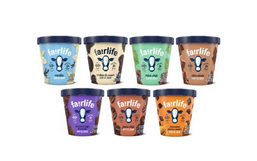 Fairlife is renowned for its wide range of better-for-you products like their ultra-filtered milk which features 50 percent more...