The news everyone has been waiting for is finally here. On September 26, 2019, McDonald's announced they have begun a partnership with Beyond Meat. However, we can't get too excited yet as this is still considered a trial run, but a trial that many of us are certainly rooting for. Since the announcement, Beyond Meat's shares spiked more than 11% bringing it to about $154 per share, according to CBC News.
McDonald's is testing a Beyond Meat burger called the P.L.T. (plant, lettuce, tomato) at 28 restaurants across Southwestern Ontario, Canada. This test period will run for 12 weeks and will help both Beyond Meat and McDonald's understand the demands of this product. If you're one of the lucky ones to live near one of these 28 locations, be sure to try it for the rest of us. To read the full product description, nutritional summary, and where to find this burger, read HERE.
"During this test, we're excited to hear what customers love about the P.L.T. to help our global markets better understand what's best for their customers," said Ann Walgren, McDonald's VP of Global Menu Strategy. "This test allows us to learn more about real-world implications of serving the P.L.T., including customer demand and impact on restaurant operations."
The plant-based burger consists of a juicy Beyond Meat patty and is served on a sesame seed bun. It also comes with lettuce, pickles, tomato, onions, ketchup, and mustard. Keep in mind, the burger does come with a mayo-style sauce and a slice of processed cheddar cheese so be sure to omit this if you want to order the burger vegan. Furthermore, McDonald's has made it very clear that the Beyond Meat patty is cooked on the same grill as other burgers, meat-based products, and eggs.
This plant-based movement has not only helped dedicated vegans enjoy fast food but is opening doors so that others can dabble in plant-based options too. Beyond Meat has also partnered with several other fast-food chains such as Subway, Del Taco, A&W, and their patties are even available in select meat cases too.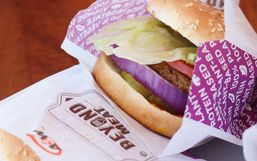 You've probably been hearing things about this new vegan burger everyone's going crazy for, the Beyond Meat burger.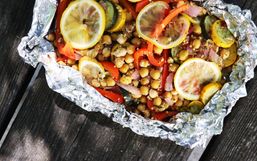 As someone who now eats a mostly plant-based diet, I've found myself stumped on how to enjoy BBQ meals this summer.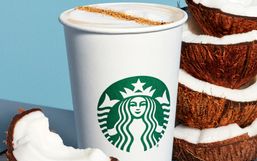 The vegan diet continues to gain popularity and not to mention lactose allergies are on the rise too.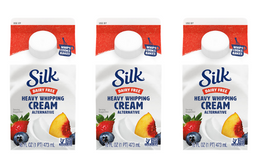 Silk, America's number 1 plant-based beverage brand has added a brand new product to its dairy-free lineup and you seriously need...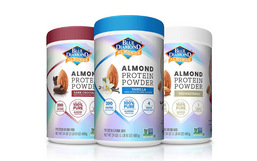 Blue Diamond Growers is entering 2020 with a brand new product, Blue Diamond Almond Protein Powder made from 100% pure almond...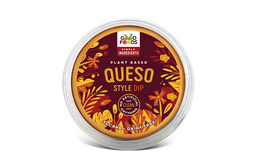 The plant-based diet trend is growing and it shows no signs of stopping!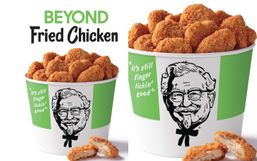 Good news friends, KFC and Beyond Meat are announcing an expanded test of the Beyond Fried Chicken!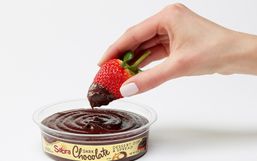 If you haven't heard of dessert hummus yet, it's essentially a sweet spin on a traditionally savory chickpea-based dip.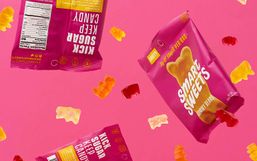 It's no secret that sugar isn't good for you, especially the refined kind we find in sweets.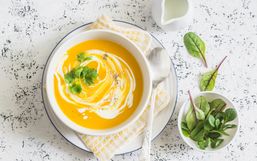 The 77th annual Golden Globes took place last night, Sunday, January 5th, 2020 and while many had their eyes fixed on the...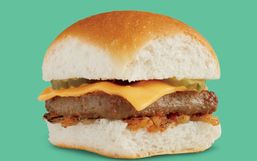 Brace yourselves because White Castle has unveiled amazing news! White Castle announced that they will soon become the very first...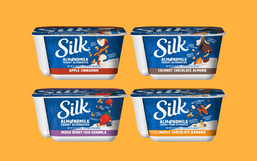 Silk, America's number 1 plant-based beverage brand is constantly thinking up new, innovative products so you don't have to miss...