Old El Paso has a large range of delicious products that help you and your family connect over fun and flavorful Mexican-inspired foods! And the brand is back again with new crave-worthy innovative products that will turn every meal into a fiesta! From new squeezable sauces to new seasonings, and taco kits here are all the new Old El Paso products you don't want to miss!
Old El Paso Squeezable Sauces
Old El Paso is launching new Squeeze Sauces that you can add to your tasty taco creations. There are three new crave-worthy flavors including Creamy Queso, Creamy Salsa Verde, and Zesty Ranch! Better yet, the brand is also launching your favorites like mild and medium taco sauces in the new convenient squeezable container too!
The squeeze bottles will make building tacos and other creations easy and mess-free for both children and adults alike! Both the Old El Paso Squeeze Sauces and the Old El Paso Taco Sauces will be making their grand debut sometime this month! The Squeeze sauces have a suggested retail price of $3.69 and the squeezable Taco Sauces have a suggested retail price of $2.99.
Old El Paso Chorizo and Al Pastor Taco Seasonings
Seasonings are what really transform a dish from bland to flavorful and now you can experiment with new flavors with Old El Paso's new Chorizo Taco Seasoning and Al Pastor Seasonings. The new Chorizo seasoning features a balanced flavor of both smoke and spice and pairs perfectly with both beef and pork.
Further, the new Al Pastor seasoning features sweet and spicy flavors with notes of adobo, chiles, and sweet pineapple and it pairs perfectly with pork. You can find these new seasoning packets in retailers nationwide starting this month! Each packet has a suggested retail price of $0.99.
Old El Paso World Taco Kits
If you're looking for something new, fun, and unique for Taco Tuesday you need to try Old El Paso's new World Taco Kits! The new kits offer a new global spin on the classic taco with delicious flavors inspired by Japan, Korea, and the Caribbean!
Busy families will love that the kits come equipped with ten tortillas, one seasoning packet, and one sauce packet in one of three unique sauces including Pineapple Pepper, Honey Soy, and Sesame Chile. So all you need in addition to the kits are fresh ingredients such as meat, and veggies! The new World Taco Kits will also be making their grand debut in major grocery stores nationwide, this month! Each kit will have a suggested retail price of $3.80.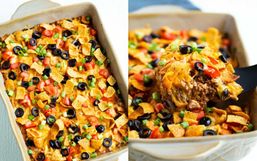 Whether you celebrate Taco Tuesday every week or like to dig into delicious tacos occasionally you have got to try these tasty and...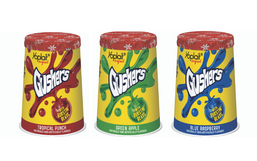 Yogurt is an amazing versatile snack. It can be enjoyed on the go, combined with granola or fresh fruit, and it comes in different...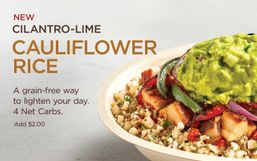 Cauliflower is one of the coolest, most versatile vegetables out there.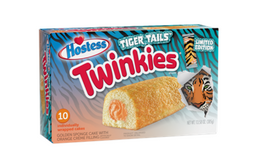 This year has proven to be the year of the tiger! Earlier this year, Netflix's American true-crime documentary miniseries, 'Tiger...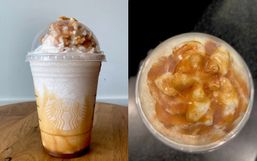 We might be right in the middle of a blazing hot summer but if you find yourself missing everything about fall then we have...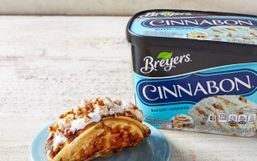 There's no better way to cool off in the summer than with a delicious bowl of ice cream, right?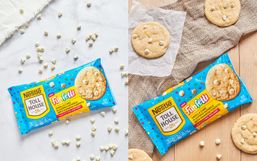 Every day will feel like your birthday when you enjoy a Funfetti treat!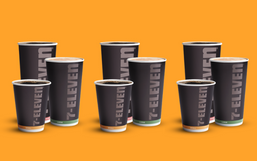 Every coffee lover knows that there is nothing quite like starting your morning with a delicious cup of coffee to get your day...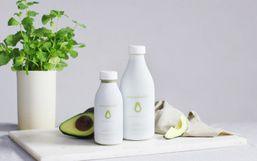 With vegan, flexitarian, and dairy-allergies on the rise, the demand for plant-based milk has only gotten bigger!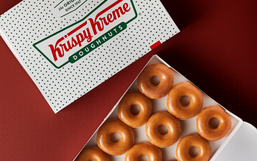 Krispy Kreme is celebrating a big birthday this week as the brand turns the ripe age of 83!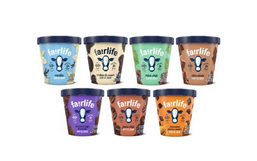 Fairlife is renowned for its wide range of better-for-you products like their ultra-filtered milk which features 50 percent more...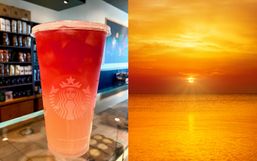 There's nothing quite as beautiful as watching a sunset. It's basically free entertainment provided by nature.