Pringles has no shortage of delicious and interesting, perhaps even questionable flavors but that's what makes them fun! The brand is back again and this time they're joining forces with everyone's favorite fast-food chain, Wendys, to release limited-edition Baconator flavored Pringles! Yes, you read that right.
If you haven't had the pleasure of trying a Baconator might we suggest you go out and get one now! This juicy burger features two beef patties, American cheese, six strips of savory Applewood smoked bacon, ketchup, and mayonnaise. And while that does sound like a lot of ingredients the Pringles flavor experts were able to replicate all of those same flavors into one delicious chip!
Now if you're wondering how do they actually compare to the real burger, Instagram User @Candyhunting tested both the burger and the pringles and shared their review. @Candyhunting said, "The flavor of the Pringles touches on each component of the Baconator. The ketchup, cheese, burger, and bacon are all present here." The only thing they didn't like was they found that the bacon flavor tasted slightly burnt.
Wendy's Baconator Pringles are hitting the shelves in grocery stores across the U.S. So far they have been spotted at ShopRite, Festival Foods, Price Chopper, and Target. So keep your eyes peeled and give the new limited-edition Baconator flavor a taste test for yourself!
ICYMI
: Earlier this year, Pringles teamed up with Adult Swim's award-winning series 
Rick and Morty
to create a
special edition Pickle Rick flavor
. The new flavor was created to pay tribute to the viral hit episode "Pickle Rick". In the episode, mad scientist Rick Sanchez turns himself into a pickle to avoid family therapy.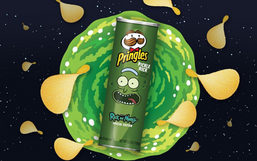 There's only one way to watch your favorite tv shows and that's with snacks in hand, amirite?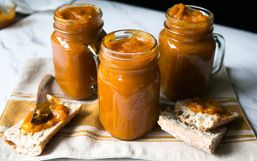 The season of fall is a favorite for many because it means crisp air, cozy layered clothing, and of course comforting meals.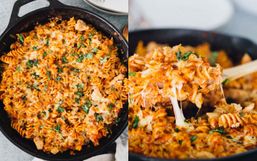 Stocking your pantry with nonperishable items is a great way to ensure you have ingredients readily available.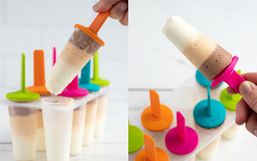 Are you stuck at home with your kids and having a hard time finding things to keep you and your little ones busy?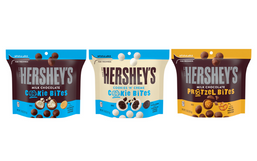 If you find yourself getting bored with your snack cupboard then maybe it is time to step up your snacking game!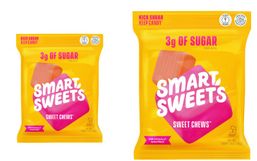 If you haven't heard of SmartSweets yet, it's time this innovative candy brand gets on your radar.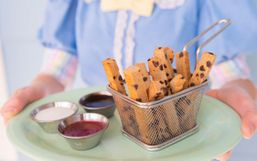 Disney theme parks may be temporarily closed, but that isn't stopping Disney from finding ways to add a touch of their magic into...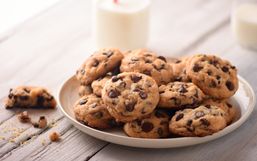 DoubleTree by Hilton is known for giving its guests a complimentary cookie upon arrival.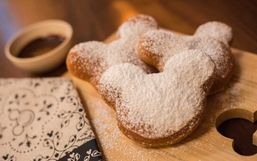 Disney fans, get excited because Disney is back with another Disney Magic Moment.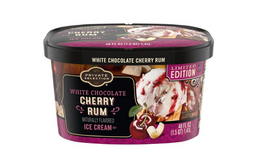 With spring officially here and summer on the horizon, more brands are unveiling delicious innovative treats to keep you cool!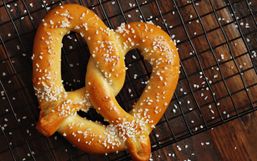 Your favorite soft pretzel franchise just announced they're selling DIY At-Home Pretzel Kits so you can make those iconic pretzels...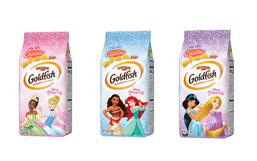 Get ready Disney fans, now you can channel your inner Disney Princess with tasty snacks!