Skinny Dipped Almonds is kicking off the new year by launching two new flavors to their lineup. And it's about time we all step up our snacking game. The Super Dark + Sea Salt is the company's first-ever vegan flavor while the new Lemon Bliss flavor is the company's first yogurt coated option.
"We're super excited to kick off the new year with a couple of amazing firsts. Our first vegan flavor, Super Dark + Sea Salt, and our first 'just sweet enough' yogurt coated option, Lemon Bliss," says company Co-Founder Val Griffith. "These two flavors are really different, so it was a fun challenge to create both. Super Dark is super rich, super delicious and super nutritious with only four grams of sugar. It's an awesome product for anyone going dairy-free or trying to do a little better. Lemon Bliss reminds everyone who tastes it of a lemon drop. Think sweet cream yogurt kissed with zesty lemon."
Not only are the Skinny Dipped Almonds gluten-free, but they also contain no artificial colors or flavors and are a Non-GMO project verified product. The new flavors will be available in a 3.5-ounce resealable pack with a suggested retail price of $4.49 and the 1.5-ounce single-serve packs have a suggested retail price of $1.99. Want to try them now? Order them HERE.
"These two new flavors provide us with the unique opportunity to reach new audiences who might not have tried our products before, including the vegan community and those who are looking for something other than chocolate" says Co-Founder and CEO Breezy Griffith. "They both bring something fresh and unique to the SkinnyDipped portfolio while staying true to our commitment to offering insanely delicious snacks that deliver both on clean nutrition and our promise to always use real ingredients. We're looking forward to our fans trying them out and to welcoming new snackers to the Skinny Dipped family."
Want more of this sweet and salty goodness in your life? Here are the other flavors you can enjoy.
Dark Chocolate Espresso
Attention all coffee-lovers, this one is for you! Whole almonds are dipped in a thin layer of decadent dark chocolate and completed with a hint of espresso.
Peanut Butter
Enjoy that sweet sweet goodness of dark chocolate with a touch of peanut butter with this snack. After all, peanut butter and chocolate are the perfect pair!
Dark Chocolate Cocoa
This classic flavor is extra chocolatey with hints of artesian dark chocolate and cocoa. Go ahead, quench that sweet tooth craving!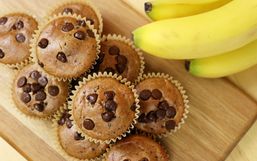 Kids can be picky eaters and when it comes to the snacking department they often beg for the most unhealthy choices!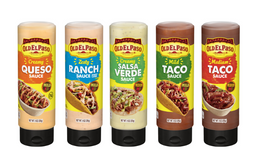 Old El Paso has a large range of delicious products that help you and your family connect over fun and flavorful Mexican-inspired...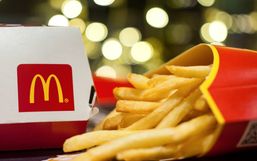 Alright French fry fans, today is your special day because it's officially National French Fry Day (July 13, 2020)!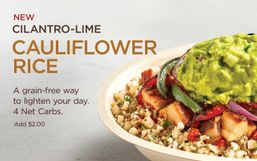 Cauliflower is one of the coolest, most versatile vegetables out there.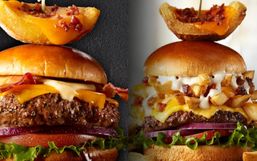 TGI Friday's is renowned for its delicious cocktails but the restaurant chain is also known for its crave-worthy food menu too...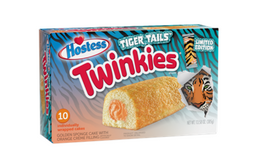 This year has proven to be the year of the tiger! Earlier this year, Netflix's American true-crime documentary miniseries, 'Tiger...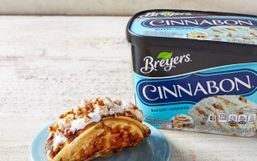 There's no better way to cool off in the summer than with a delicious bowl of ice cream, right?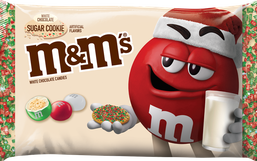 Merry Christmas... in July?! Yes, Mars, Incorporated wants to get you in the holiday spirit early this year!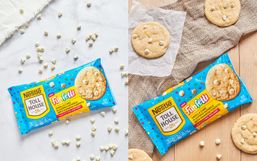 Every day will feel like your birthday when you enjoy a Funfetti treat!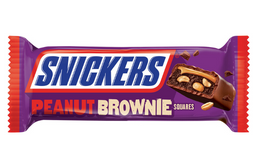 Snickers chocolate bars are already delicious as they are. They're filled with nougat, luxurious caramel, crunchy peanuts, and...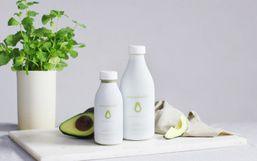 With vegan, flexitarian, and dairy-allergies on the rise, the demand for plant-based milk has only gotten bigger!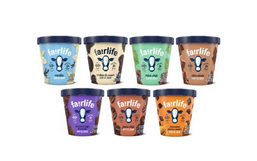 Fairlife is renowned for its wide range of better-for-you products like their ultra-filtered milk which features 50 percent more...