With dairy allergies and vegan dietary preferences on the rise, companies are making the commitment to offer their consumers more delicious dairy-free options! So Delicious is the next company to expand its frozen dessert portfolio. So Delicious unveiled a new Oatmilk Frozen Dessert lineup last year in February 2019 and this year they're launching four new flavors that you'll seriously want to try! The new flavors include Chocolate Salted Caramel, S'Mores, Creamy Vanilla Bean, and Chocolate Hazelnut Brownie and they are available now in retailers nationwide.
"We're thrilled to expand our Oatmilk Frozen Dessert portfolio with four new flavorful offerings less than a year after we launched the product," said Jennifer Michuda, Senior Brand Manager for So Delicious. "Consumers love the creamy texture and unique flavors of our Oatmilk Frozen Desserts, whether they're looking for something dairy free, or simply a delicious new way to enjoy dessert. With these new flavors, we're excited to bring even more dairy-free goodness to the ice cream aisle!"
You'll be happy to discover that each Oatmilk Frozen Dessert is dairy-free, Vegan Certified, Non-GMO Project Verified, and Certified Gluten-Free. Next, let's take a closer look at each new flavor.
Chocolate Salted Caramel
The Chocolate Salted Caramel flavor starts with a creamy chocolate and salted caramel oatmilk frozen dessert base and is filled with caramel swirls and chocolate flakes.
S'Mores
The flavors of your favorite campfire snack are now packed into a delicious dairy-free frozen dessert! The S'mores flavor starts with a graham cracker-flavored oatmilk frozen dessert and features chocolate bits and marshmallow flavored swirls.
Creamy Vanilla Bean
Creamy Vanilla Bean frozen dessert will become a new staple in your home! Featuring vanilla bean specks and a creamy vanilla oatmilk frozen dessert!
Chocolate Hazelnut Brownie
Last but surely not least, is the Chocolate Hazelnut Brownie flavor which features rich brownie dough pieces, hazelnut butter, chocolate chips and a creamy chocolate oatmilk frozen dessert base. Each Oatmilk Frozen Dessert is dairy-free, Vegan certifies, Non-GMO Project Verified, and is Certified Gluten-Free. Each tub of So Delicious Dairy-Free Oatmilk Frozen Dessert will have a suggested retail price of $5.49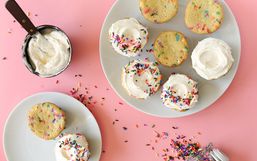 Plant-based lifestyles are becoming increasingly more popular. For some, this stems from animal rights and a personal decision to...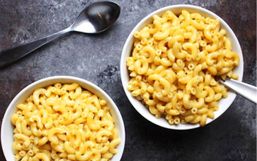 There are copious amounts of recipes for the Instant Pot that are swimming around the internet these days.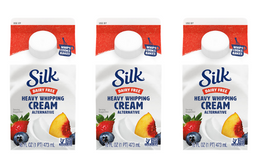 Silk, America's number 1 plant-based beverage brand has added a brand new product to its dairy-free lineup and you seriously need...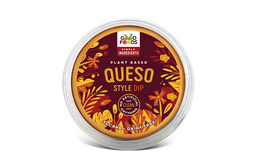 The plant-based diet trend is growing and it shows no signs of stopping!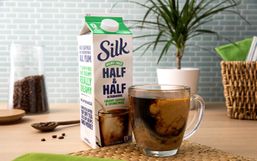 Silk, America's number 1 plant-based beverage brand is back with another exciting announcement!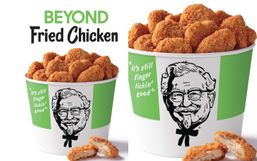 Good news friends, KFC and Beyond Meat are announcing an expanded test of the Beyond Fried Chicken!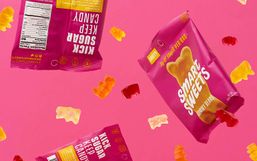 It's no secret that sugar isn't good for you, especially the refined kind we find in sweets.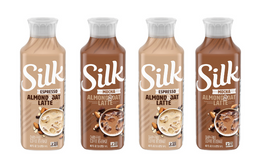 If you don't have time to head to a coffee shop this morning to score your favorite latte, don't fret! Silk, America's No.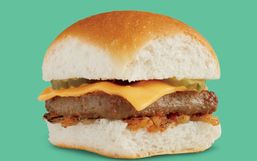 Brace yourselves because White Castle has unveiled amazing news! White Castle announced that they will soon become the very first...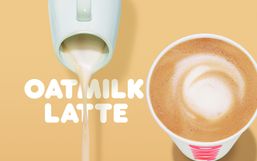 Earlier this week Starbucks announced that they're officially offering 2 new non-dairy beverages nationwide.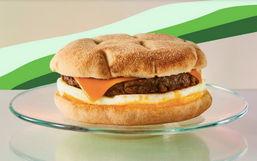 Good news Canadian friends, Starbucks Canada is the next coffee chain to partner with Beyond Meat to bring you a delicious...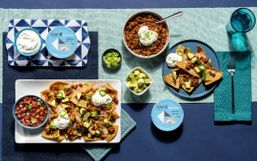 With more consumers searching for dairy-free alternatives, companies like Kite Hill are on a mission to deliver.