The vegan diet continues to gain popularity and not to mention lactose allergies are on the rise too. With that, many restaurants are making a conscious effort in accommodating the forever changing market. To help ensure every coffee enthusiast gets their caffeine fix, Starbucks announced that they have added two new non-dairy beverages to their menu: Almondmilk Honey Flat White and Coconutmilk Latte.
The Almondmilk Honey Flat White pairs Starbucks' signature Blonde Espresso with almond milk and a drop of honey. Together these flavors create the perfect balance of nutty sweetness. The Coconutmilk Lattee combines Starbucks' signature Blonde Espresso with coconut milk and tops the beverage with cascara sugar that together makes an unforgettable latte. These new beverages are available at participating stores across the U.S. and Canada.
But that's not all, if you're lucky enough to live in the Midwest, or if you're visiting you'll have your chance to try the new Starbucks Oatmilk Honey Lattee. This new dairy-free beverage will be available in about 1,300 stores in Illinois, Indiana, Iowa, Michigan, Minnesota, Missouri, and Wisconsin. Like the other two beverages, the drink begins with Starbucks Blonde Espresso and is combined with steamed oat milk, a touch of honey and is topped with a Toasted Honey topping.
Don't forget you can always ask to substitute regular milk for non-dairy milk in just about any drink, although, it may cost you extra. It's also important to keep in mind whipped cream, protein powder, caramel sauce, java chips, pumpkin spice syrup, white mocha sauce, caramel Brulée sauce, all contain dairy. Be sure to stay clear of these ingredients if you have a lactose allergy or follow a vegan diet and always check out the Starbucks website for more nutritional information before ordering.
In case you missed it, there are many Starbucks secret menu items you need to try too. From Frozen-Inspired Frappuccinos to Rudolf the Red Nose Reindeer Frappuccino and even a Baby Yoda Frappuccino, there is something for everyone. You can even try making your own Starbucks treats at home with these Starbucks copycat recipes: 15 favorites you can make at home.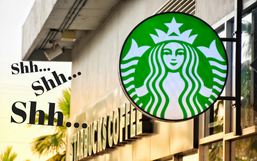 For many, Starbucks is the place they start their day, for others, it's the perfect pick-me-up or a place to meet friends and...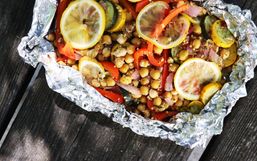 As someone who now eats a mostly plant-based diet, I've found myself stumped on how to enjoy BBQ meals this summer.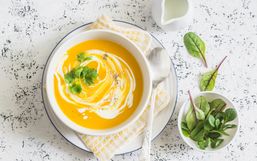 The 77th annual Golden Globes took place last night, Sunday, January 5th, 2020 and while many had their eyes fixed on the...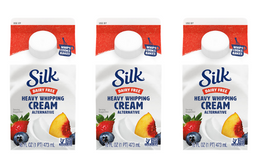 Silk, America's number 1 plant-based beverage brand has added a brand new product to its dairy-free lineup and you seriously need...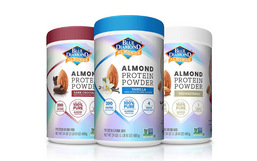 Blue Diamond Growers is entering 2020 with a brand new product, Blue Diamond Almond Protein Powder made from 100% pure almond...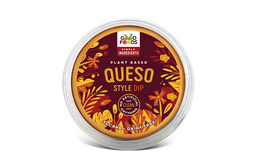 The plant-based diet trend is growing and it shows no signs of stopping!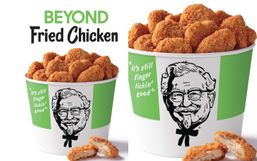 Good news friends, KFC and Beyond Meat are announcing an expanded test of the Beyond Fried Chicken!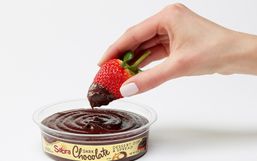 If you haven't heard of dessert hummus yet, it's essentially a sweet spin on a traditionally savory chickpea-based dip.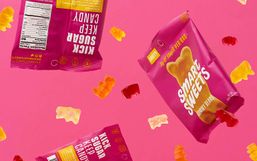 It's no secret that sugar isn't good for you, especially the refined kind we find in sweets.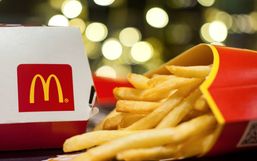 The news everyone has been waiting for is finally here. On September 26, 2019, McDonald's announced they have begun a partnership...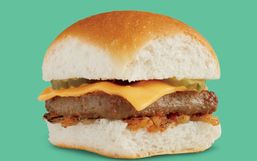 Brace yourselves because White Castle has unveiled amazing news! White Castle announced that they will soon become the very first...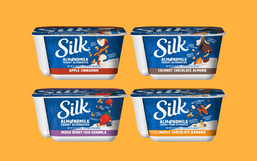 Silk, America's number 1 plant-based beverage brand is constantly thinking up new, innovative products so you don't have to miss...