Cinco de Mayo is almost here! Even though you may have to virtually celebrate with friends and family this year, it's still worth celebrating. Luckily for us, Taco Bell is making the festivities even better by offering at-home Taco kits! Now you can fiesta like there's no mañana!
The At-Home Taco Bar kits are available for delivery or contactless pickup through the drive-thru nationwide starting today, Friday, May 1, 2020. But be sure to score yours soon because they're only here for a limited time. Next, follow along as we unveil everything you'll want to know about the new at-home taco bar.
"Our food has always been a catalyst of bringing people together, and we're finding new ways to do this from a safe distance until we can all be together again," said Melissa Friebe, Senior Vice President of Brand Marketing and Consumer Insights at Taco Bell. "No matter the meal they create, we're excited to give fans a new at home Taco Bell experience."
Taco Bell Taco Bar
Each at-home Taco Bar comes deconstructed. This way you and your family will have fun customizing and building your tacos just how you like them! Each kit comes equipped with Taco Bell's signature ingredients from flour tortillas and crunchy taco shells to nacho chips, seasoned beef, nacho cheese sauce, shredded lettuce, and more! The kits generously feeds a party of 6 and it will only set you back $25 (price may vary by location)! The Taco Bar kits are available at participating locations so be sure to call ahead.
Taco Bell Recipe Cards
Need some inspiration to get you started? Taco Bell is even launching recipes cards that come straight from their kitchen. The cards will provide you with thorough instructions on how to whip up legendary Taco Bell classics from the Double-Decker Taco and more. But that's not all, you can also access recipe cards to make Taco Bell-inspired cocktails and mocktails like a Taco Bell Wild Strawberry Tequila Sunrise. You can find the recipe cards on Taco Bell's Blog starting Sunday, May 3, 2020.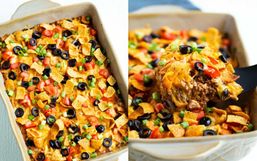 Whether you celebrate Taco Tuesday every week or like to dig into delicious tacos occasionally you have got to try these tasty and...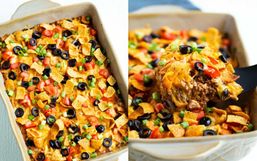 Whether you celebrate Taco Tuesday every week or like to dig into delicious tacos occasionally you have got to try these tasty and...
A couple months ago many Vegan Americans sat in envy while Canadians had the release of the Beyond Meat burger at the fast food...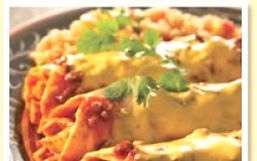 Itching for a trip to Mexico? Even if it's not in the cards right now, you can still don a sombrero and get cooking one of our...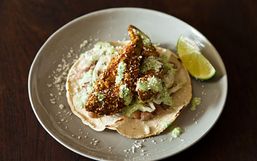 Tacos are one of my favorite foods because they're so versatile that you're never constrained to just one flavor.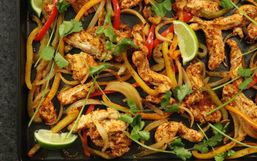 Pretty much the easiest way to make chicken fajitas at home while optimizing on flavor and saving you time, dishes and energy!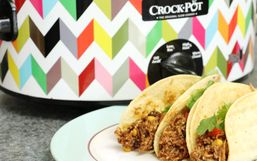 When it comes to an easy dinner, two words come to mind - CROCKPOT and LEFTOVERS (shame on you if you thought I was going to say...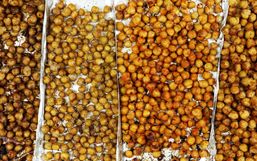 Chickpeas are an amazing plant-based protein that is easily seasoned and roasted to create an on-the-go healthy snack!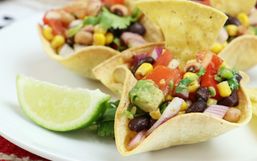 If you love salsa, this recipe is for you. If you love bean salads, this recipe is for you. If you love guacamole...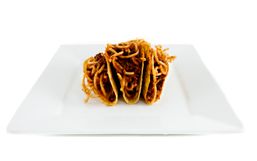 There's no time like taco time! If you like a frequent fiesta, clearly you're no stranger to the mighty taco.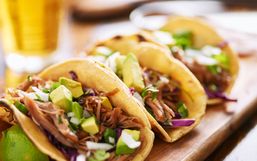 I will never, ever pass up an opportunity to eat some delicious Tacos, especially when Guacamole is involved!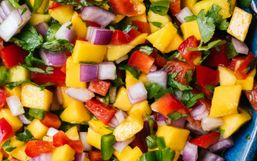 It's Taco Tuesday and we have 10 amazing Salsa recipes to mix up what you're topping your taco with this week.