Alright pizza fans, get excited because Pizza Hut is bringing back an iconic offering. Last week in a Tweet, the pizza chain hinted that an iconic pizza item is coming back and they have finally unveiled what it is! The Big Dipper pizza is back but it's only here for a limited time so be sure to snatch it now before it dips out.
For those that haven't had the pleasure of trying this delicious offering, it features 24 pieces of cheesy dippers and comes with four delicious dipping sauces. The sauces include two marinara, one ranch, and one honey BBQ — there's something for everyone! Additionally, the Big Dipper is available in cheese or pepperoni or you can have the best of both worlds and order half cheese, and half pepperoni! This drool-worthy offering starts at just $12.99 and is available now at participating locations across the U.S. It's also available for carryout, delivery, and dine-in.
"The Big Dipper is a Pizza Hut fan favorite. With 24 pieces of pizza and four dipping sauces, it's a craveable pizza packed with flavor and fun," said David Graves, chief brand officer, Pizza Hut. "Pizza Hut was built on providing the best tasting and most innovative pizzas in the industry. The Big Dipper is no exception. It's a Pizza Hut classic, reimagined to deliver an unbeatable taste that customers can only get from Pizza Hut."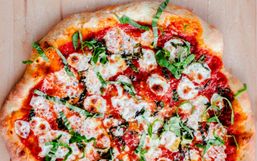 Pizza nights are always a favorite in our family, especially when we get to make our pizza from scratch.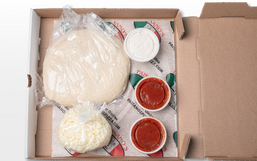 Paisano's Pizza is well known in the Washington metropolitan area and is famous for its pizza, subs, pasta, salads, wings and...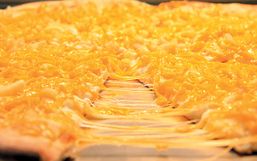 Tired of having the same boring pizza week after week but aren't exactly ready to shy away from the delicious - and easy -...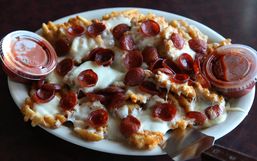 When a food inspires themed spin-offs like clothing, jewelry, phone cases, headphones and countless other pieces of paraphernalia,...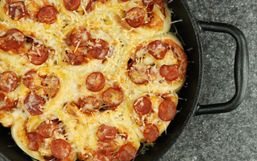 Years back my Mom taught me the life hack of using store bought pre-made pizza dough for cinnamon rolls.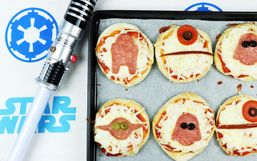 A long time ago, in a galaxy far, far away... Juuuust kidding! It's right now, and in. your. very. kitchen.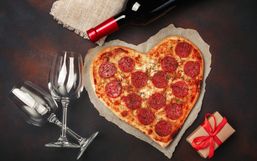 Valentine's Day is almost here and what better way to celebrate than with festive heart-shaped food!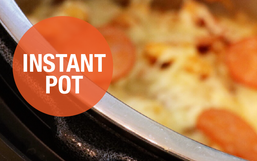 When the Instant Pot first arrived into your home, you likely did what most of us did...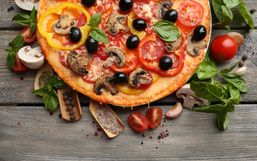 We all love pizza, but how much do we actually know about it? How long has pizza been around? How much pizza is eaten per second?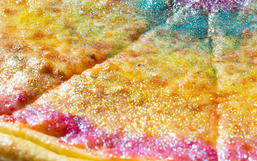 In the realm of food trends, it appears the "unicorn phase" is far from over.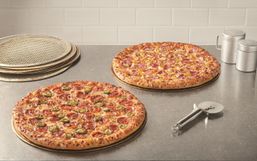 The holiday celebrations aren't over! Domino's is helping you celebrate two fun (and delicious) unofficial food holidays!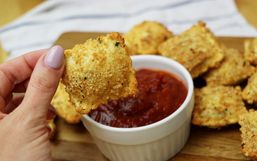 These baked crispy raviolis are like bite sized pasta casseroles you can serve at a party, or enjoy for dinner.