There's nothing more convenient than having your favorite foods delivered straight to your door! Thankfully many restaurants right now are offering not just delivery services but the services are for free! Follow along as we roundup all the top restaurants offering free delivery right now.
Burger King
Have a craving for a juicy Whopper? Head to Burger King's website, and make an order of $10 or more and have it conveniently delivered to your door for free!
Denny's
Make a minimum order of $5 or more between now through April 12, 2020, and you can score free delivery at Denny's. To score this deal simply order through Denny's website or app!
Buca Di Beppo
Have your favorite Italian dish from Buca Di Beppo delivered to your home for free when you order online. Want to save more money? Use promo code 40438-3417-3097 to save $10 off a $30 online order.
Chipotle
Chipotle is offering free delivery for the whole month of April. Simply head to Chipotle's website or app and make sure your total order is at least $10 or more. Additionally, Chipotle deliveries will also feature a new tamper-evident packaging seal which ensures your food is untouched during delivery.
Kentucky Fried Chicken
Order a bucket of that finger-lickin' good chicken and have it delivered to your door for free! To score free delivery from KFC, simply order through Grubhub's website or app. This offer is valid now through April 26, 2020.
Little Caesars
From now through April 5, 2020, you can get your favorite Little Caesars pizza delivered to your home for free. Just be sure to order a minimum of $10, otherwise, a small order fee will be applied.
Moe's
Moe's Southwest Grill is offering fans free delivery on orders $10 or more and at participating locations.
Blaze Pizza
Order through Blaze Pizza's website or app and have your food delivered for free! You can also leave instructions in your online order to have a no-contact delivery.
Outback Steakhouse
Enjoy date night in and take advantage of Outback Steakhouse's free delivery offer! This offer is valid now through April 30, 2020, and at select locations. It's also worth noting, alcoholic beverages will not be available for delivery.
Bob Evans
Make an online order on Bob Evan's website and get free delivery from participating locations.
Dickey's Barbecue Pit
Craving barbecue? Make an online order from Dickey's Barbecue Pit and have it delivered for free!
The Cheesecake Factory
The Cheesecake Factory recently announced that you can score free delivery through DoorDash. According to a post on their Instagram page, you simply have to make a to-go order of $15 or more to get a $0 delivery fee
Dunkin' Donuts
Dunkin' offers free delivery and $3 off Grubhub Orders. From now through April 6, 2020, you can order your favorite Dunkin' treats through Grubhub and have it delivered for free and you can save money while doing it!
Buffalo Wild Wings
Starting April 1, 2020, Buffalo Wild Wings fans can make an order through their website or mobile app and have their order delivered for free! The free delivery also applies to Buffalo Wild Wing's new takeout/delivery deals!
McDonald's
Order your favorite McDonald's meal through Uber Eats or DoorDash and have it delivered for free! Keep in mind this offer is only valid until April 6, 2020, and you'll need to make a minimum order of $15.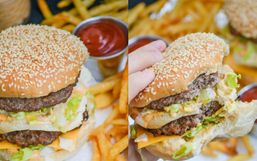 Growing up fast food visits were some of the most exciting dinners my siblings and I looked forward to.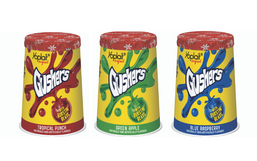 Yogurt is an amazing versatile snack. It can be enjoyed on the go, combined with granola or fresh fruit, and it comes in different...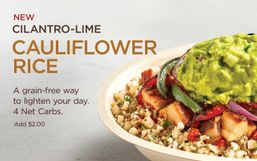 Cauliflower is one of the coolest, most versatile vegetables out there.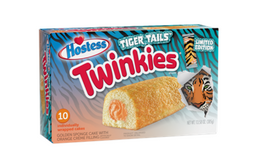 This year has proven to be the year of the tiger! Earlier this year, Netflix's American true-crime documentary miniseries, 'Tiger...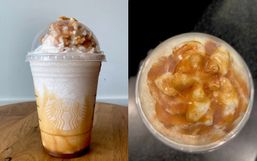 We might be right in the middle of a blazing hot summer but if you find yourself missing everything about fall then we have...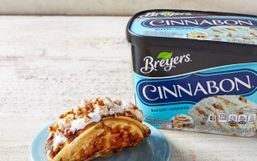 There's no better way to cool off in the summer than with a delicious bowl of ice cream, right?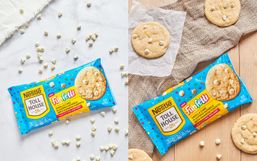 Every day will feel like your birthday when you enjoy a Funfetti treat!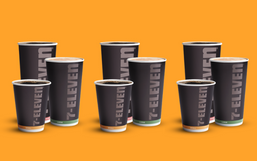 Every coffee lover knows that there is nothing quite like starting your morning with a delicious cup of coffee to get your day...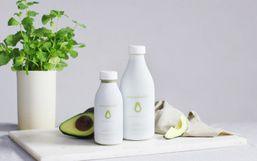 With vegan, flexitarian, and dairy-allergies on the rise, the demand for plant-based milk has only gotten bigger!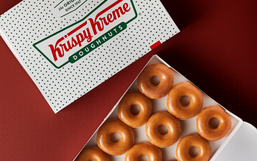 Krispy Kreme is celebrating a big birthday this week as the brand turns the ripe age of 83!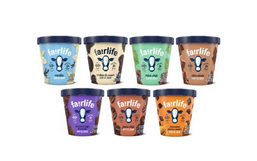 Fairlife is renowned for its wide range of better-for-you products like their ultra-filtered milk which features 50 percent more...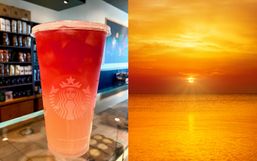 There's nothing quite as beautiful as watching a sunset. It's basically free entertainment provided by nature.