When the warm weather rolls around many like to enjoy a good barbequed dinner. More specifically, many love a barbequed juicy steak. Although, what happens if your barbeque runs out of propane right before you expect your guests or what if you don't have a barbeque at all? There is no need to fret because we have found 12 amazing grill-less recipes to achieve the perfect steak. The oven and the stove-top can both help achieve an impeccable tender steak dinner and these recipes are going to show you how!
1. No-Grill Flank Steak Sheet Pan Dinner
Who doesn't love sheet pan dinners? They're convenient because you can cook a dinner in its entirety on one pan which in result means you'll have fewer dishes to clean up afterward.
This recipe is Chinese cuisine inspired but with a healthier spin. It is full of colorful veggies and flank steak for a lean source of protein. In this recipe, the oven will help you accomplish a foolproof tender steak dinner that will definitely be family approved.
2. Baked Stuffed Flank Steak
Flank steak is so appealing to many because it often has next to little fat on it which makes it a great lean protein option. This is another recipe that uses flank steak but in a different way.
This recipe might look complicated but it's actually quite simple to make. After you've butterflied the steak you'll be ready to make the cheesy and delicious filling. It is made out of an egg, panko bread crumbs and is then combined with mozzarella cheese and sun-dried tomatoes. By filling and then rolling the steak you'll obtain a cheesy, tender and flavorful baked steak that is simply irresistible.
3. Honey Soy Skirt Steak
Skirt steak would be an excellent choice for easy weeknight dinners. It comes from the chest and the underbelly of the cow and is considered a lean cut of beef. This cut of meat happens to cook quite quickly which is why it makes the perfect choice for hectic nights when you still want a savory fulfilling meal.
This recipe comes equipped with a homemade honey soy marinade providing your steak with a delicious flavor. You'll want to marinade the steak ahead of time so it has time to soak up all the savory flavors. When ready, you'll cook this steak on the stove top for a total of 3 minutes per side. If 6 minutes of cooking time isn't a quick dinner, I don't know what is! Serve with your favorite sides for a complete meal.
4. Hawaiian Steak Kabobs
Kabobs are a fun way to combine multiple ingredients onto single-portion skewers. These Hawaiian steak kabobs are full of sweet and savory flavors with and the veggies of your table a vibrant pop of color.
On these kabobs, you'll find fresh pineapple, sweet bell peppers, and juicy steak bites. If you're making this a weeknight dinner you'll want to set the ingredients in the fridge to marinate while you're at work. When you get home all it requires is a quick assemble and then will need to broil in the oven for only 5 minutes per side.
5. Philly Steak And Cheese Skillet
If Philly cheese steak sandwiches are one of your favorites you'll love this skillet dish too. It takes all the fillings you love in a Philly cheese steak but skips the bun entirely which makes this dish a great low-carb option.
To begin you'll want to start by cutting the steak into bite-sized pieces and then browning them to perfection on the stove top. After you've cooked the steak then you'll cook all the veggies and set aside. The fun flavors come next when you mix garlic, brandy, Worcestershire sauce, soy sauce, ketchup, ginger, and sriracha. Once the sauce has cooked and has reduced you'll place all the ingredients back in the skillet, top it with cheese and finish this dish off in the oven.
6. Lemon Garlic Butter Steak With Zucchini Noodles
This steak and zoodle dish comes together effortlessly and will take under 10 minutes to cook. It offers a whole lot of flavor and is another great low-carb dinner option. This meal is great for busy weeknights but is savory enough to serve to guests too.
Once again flank steak steals the show with its lean protein capabilities. It is deliciously marinated in a simple mixture made up of soy sauce, lemon juice, olive oil and sriracha sauce. The zucchini noodles are a great low carb substitute to traditional pasta. You can spiralize your own zucchini or many supermarkets now carry ready-made zoodles that you can buy in the produce section.
7. Skillet Garlic Butter Herb Steak And Potatoes
Do classic meat and potato dinners make your heart sing? Then this skillet garlic butter and herb steak dish will surely please you and whomever you serve it to. To begin this meal you'll cook the garlic herb potatoes. While they are achieving their golden perfection color you can start to prepare the steaks.
The first secret is to let the steak sit at room temperature for 30 minutes prior to seasoning with salt and pepper on each side. Once the potatoes are done you'll set aside and pan-sear the steaks in the same skillet. Then you'll reduce the heat and cook until the desired liking. The second secret in this recipe is the butter compound. It is made of butter, garlic thyme, rosemary, and oregano. You'll slab the butter compound on right before the steaks are done so when you're ready to eat they truly melt in your mouth.
8. Instant Pot 10-Minute Steak Tacos
Don't let your instant pot lose its spark this summer. You can make so many great recipes in it conveniently all year long! These 10-minute steak tacos will be a family favorite and will keep your Instant Pot working hard all grilling season long.
To achieve juicy and tender steak slices you'll want to use the saute function on your Instant Pot. Once your meat is finished cooking to perfection you can place it in your favorite tortilla whether that be corn or flour. Then you'll finish off these tacos with your favorite toppings such as salsa, guacamole, sour cream and shredded cheese.
9. Salisbury Steak And Bacon Sauce
To a true steak lover, Salisbury steak may not be the same as a t-bone steak, flank steak or the like but it surely deserves some recognition. They're incredibly easy to make, similar to making a burger patty or meatloaf but with a lot more flavor.
The trick to making Salisbury steak is to choose a lean ground beef and combine it with the perfect seasonings and breadcrumbs. Once you've prepared the patties you'll cook them in a skillet on medium heat for up to 5 minutes per side. Once cooked you'll set aside and make the savory bacon gravy sauce. You could serve these salisbury steaks on their own but they would pair nicely with mashed potatoes too.
10. Sheet Pan Steak Fajitas
This is another quick and easy sheet pan dinner. Instead of the steak fajita skillet that we saw earlier, this recipe is more like your traditional fajitas, tortillas and all. This dinner is made under an hour and on one pan making for an impressive weeknight dinner.
For this recipe, you'll use flank steak cut into 1/2 inch slices and season them with a simple homemade seasoning mixture. Depending on how much time you have you can marinate ahead of time or you can season right before cooking. You'll then combine sliced peppers and onion with olive oil and seasonings prior to spreading on the sheet pan. Before everything is done cooking you'll want to wrap the tortillas in foil and heat in the oven to serve warm. This will quickly become a new family favorite.
11. Skillet Bourbon Steak
These bourbon steaks make a gourmet meal for a delightful date night in or for serving to guests. The tender and juicy steaks pair perfectly with the tangy and sweet bourbon sauce. You'll also be able to cook everything in one pan for a speedy preparation and effortless cleanup.
After you have let the steaks sit at room temperature with salt for 20 minutes you'll rub them with dijon mustard. Then you'll add 2 steaks at a time to a skillet with some butter. While that begins to cook you'll want to start on the unforgettable bourbon sauce. It is made from brown sugar, bourbon, and dried herbs. Then the secret is to add in light cream and cook until it has slightly thickened. Once everything has cooked you'll smother the steaks in the creamy sauce for a delicious meal.
https://diethood.com/skillet-bourbon-steak-recipe/ PHOTOS AND RECIPE HERE: DIETHOOD
12. Pan Seared Sirloin Steak With Balsamic Herb Cream Sauce
These pan-seared steaks are another great date night meal idea. You can choose to prepare these yourself or turn dinner into an activity that the two of you can enjoy together for date night. This recipe will definitely impress whoever you serve it to and won't have you missing your barbequed steak at all.
In this recipe, you'll find a step-by-step process on how to achieve the perfect restaurant quality pan-seared steak. You'll accomplish a juicy rich and savory steak that is topped off with a homemade balsamic herb cream sauce. The second best part, aside from the flavor of course, is you can have this meal ready and cooked in under 25 minutes.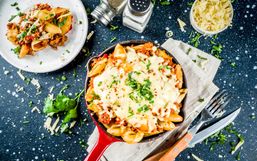 It's time to say goodbye to boring dinners and replace them with something new and exciting!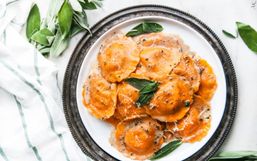 Many enjoy the season of summer because of the warm weather, longer days, fresh meals, and of course the trips to the beach.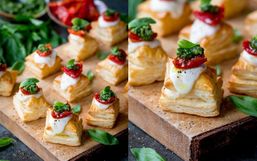 The holiday season is upon us and with that comes many holiday parties!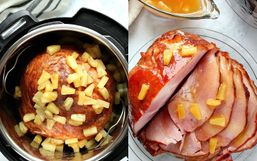 The holiday season is busy, between decorating for Christmas, hosting parties, buying and wrapping gifts it can all be...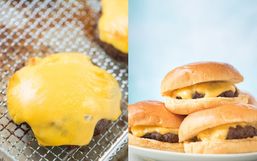 Kitchen gadgets are getting more and more impressive every year. The Instant Pot has been the most sought after kitchen appliance...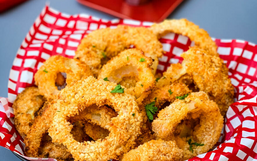 Everyone and their besties have an Instant Pot pressure cooker these days, and if you don't have one yet, you really need to get...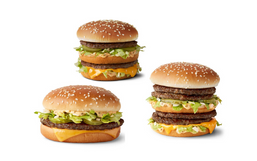 The McDonald's Big Mac Burger made it's debut nationwide back in 1968 and since then it has become simply iconic!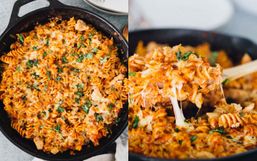 Stocking your pantry with nonperishable items is a great way to ensure you have ingredients readily available.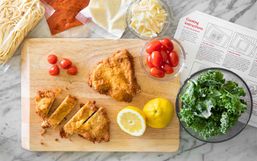 With the dine-in option temporarily closed, restaurants are finding creative ways to serve their customers!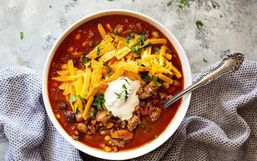 There is nothing quite as satisfying as eating soup on a cold or dreary day or for when you're feeling under the weather.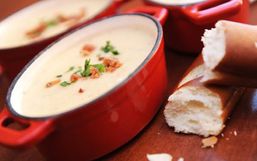 Over the last few months, Disney has been getting creative to create magical moments for you.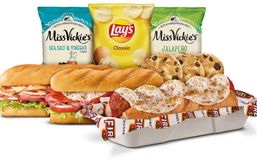 While restaurants and other sources of entertainment remain temporarily closed, many of us are spending more time in the kitchen...