It's summer, which means it's grilling season! But sometimes it's hard to know how long each type of food will take on the barbeque and if you're grilling multiple kinds of food, it can get even more complicated! Don't fret though, Forkly is here to help with our very own grilling guide to help you through these lazy hazy crazy days of summer.
Red Meat
Beef is often best grilled on direct, high heat. Red meat should be grilled to a minimum of 145°F, which will result in a medium-rare doneness. The general rule is to take it off the grill 5°F less than what you want the final temperature to be since it'll continue to cook a bit as the meat rests.
Pork
Pork can be grilled differently, depending on what cut you're cooking. Sausages, pork chops (boneless and bone-in), and tenderloin are best grilled on direct, high heat whereas ribs are best done low and slow. Ground pork (hello sausages!) should be grilled to a minimum internal temperature of 160°F according to the USDA. Other cuts should be cooked to a minimum of 145°F.
Poultry
Chicken should be grilled on medium, indirect heat since you're looking for it to cook evenly throughout, not to sear. Always check for a minimum internal temperature of 165°F. Remember, if you're grilling ground poultry (like a chicken or turkey burger), it requires more time than a beef burger. I always use a meat thermometer to check because chicken is one of those meats that you need to be super careful with!
Seafood
Seafood is delicious when done on the barbeque, especially if you're adding a cedar plank into the mix! If you're cooking a fish steak or fillet, high direct heat is best to keep it from sticking to the grill. However, if you're cooking a whole fish, opt for indirect heat. A general rule for fish is 8-10 minutes per inch of thickness. The safe internal temperature for fish (and when it starts to flake perfectly) is 145°F.
Vegetables
Vegetables vary quite a bit in their required grilling time. The good news is that they're not going to make you sick if you undercook them! Below are some time recommendations for our favorite grilling veggies, but it's also easy (and safe!) to check whether they're still crunchy by pulling on off the grill to test.
Alternatively, throw your favorite veg in a foil packet or grilling basket with some oil and spices and grill on medium heat, starting to check for doneness around the 10-minute mark. For a better chance of your veggie packets being perfectly done, put like-vegetables in the same packets instead of mixing very dense and very soft ones together. For example, don't do potatoes and peppers wrapped up together!
Other
There are many other things you can grill for meat-eaters, vegetarians, and vegans alike! For the vegan in your life, try marinating a piece of tofu and grilling on medium-high heat!
To have all of this information readily at your fingertips, download the full FREE grilling guide to stick on your fridge HERE!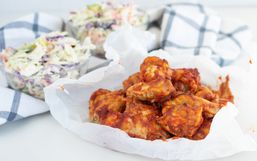 Chicken wings are a favorite meal for many, whether you're eating out at a restaurant or sitting around the dinner table with your...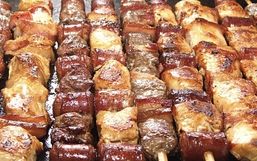 Father's Day is just a few weeks away and we have some great ideas to help put a smile on your dad's face this year.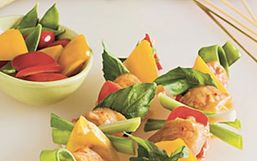 Memorial Day is less than a week away, so get out your grill and start celebrating the kick-off of summer with some of the most...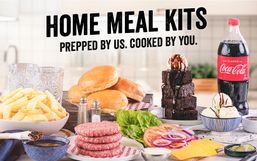 With many of us spending more time at home, restaurants are thinking up innovative ways to get your favorite foods to you!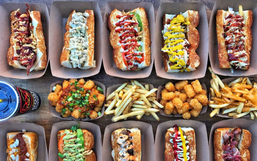 National Hot Dog Day is almost here so get your stretchy pants on and get ready to indulge all day long!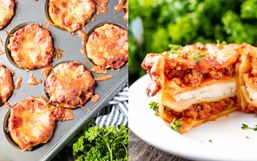 Back to school season is nearly here! We know you're excited to get the whole family back into your routine but with that comes...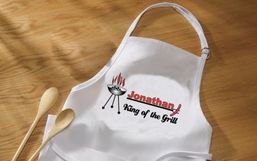 Choosing a special gift for your dad on Father's Day can be a difficult task for even the keenest of gift-givers.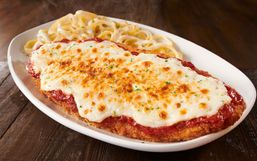 Mmm... is there anything more delicious than chicken parm? It's perfectly crispy on the outside with tender chicken on the inside...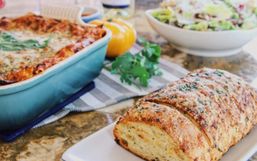 National Lasagna Day is quickly approaching (July 29, 2020), and North Italia wants to help you celebrate!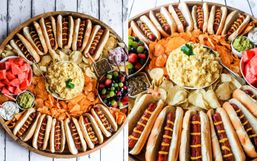 Charcuterie boards may not be new but they have become one of the hottest food trends as of late and for good reason!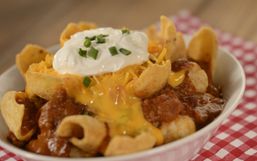 With the Disney parks temporarily closed, Disney has been thinking of fun and innovative ways so you can feel like you're at...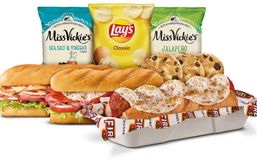 While restaurants and other sources of entertainment remain temporarily closed, many of us are spending more time in the kitchen...