One of the best parts about spring (other than the beautiful weather, of course) is dusting off the grill and cooking up delicious mouth-watering meals outdoors. BBQ's are the single most popular way to prepare a meal in the spring and summer months and there are many reasons why. Not only is it a no-fuss way to whip up a meal but the food you cook on the grill tastes delicious every time.
If you're looking for unique meals for the BBQ, consider grilling up one of these fabulous meals this season:
1. Stuffed Chicken Roll-Ups
This is a great option for a quick, weeknight grilling recipe. Why just grill boring old boneless skinless chicken breasts when you can roll 'em up with prosciutto, provolone cheese and basil? Here's the best part, after you roll them up and put them on the grill their done in under 20 minutes.
2. Grilled Beef Kabobs
A perfect BBQ recipe for spring or summer, these beef kabobs have been a huge hit among family and friends for years. They're incredibly easy to make and a delicious mix of grilled beef and vegetables.
3. Grilled Jambalaya
Jambalaya on the grill? Who would have thought? This meal is so good, and packed with amazing New Orleans flavor. The jambalaya cooks in foil packets on the stove, which makes for an easy meal and even easier clean-up! Great for entertaining, or even just a family meal on a weeknight, this is sure to be a hit!
4. Teriyaki BBQ Ribs
If you're a fan of "regular" BBQ Pork Ribs then you'll want to give these teriyaki ribs a try. They're an interesting alternative to the regular routine and provide an Asian inspiration to your next meal. Soaked in a teriyaki marinade then on to the grill where they're basted in that familiar japanese sweet ginger teriyaki sauce.
5. Chicken on a Stick
Chicken is a popular choice among many families when it comes to grilling and these delicious and healthy chicken kabobs packed with vegetables are a great weeknight meal idea. You can use a different vegetables and mix them up each time you make them to add a little variety.
6. The King of Steaks
The rib steak is called the King of Steaks for very good reason. A rib steak with the bone-in has just the right amount of marbling (fatty streaks throughout the meat) to keep it juicy and full-flavored from the grill to your plate. It's from the short loin next to the rib so it's also a very tender cut of meat. Ask your butcher to cut you a rib steak (bone-in) at least 1″ thick. A very light rub with olive oil, crushed black pepper and kosher salt and it's ready for the grill.
7. Grilled Jerk Chicken
If you've been to Jamaica (and if you haven't, you should go!) you're likely familiar with this classic dish that you'll crave as much as we do. This is an easy recipe for grilled jerk chicken that you'll want to make over and over again. Enjoy, mon!
8. Spicy Thai BBQ Shrimp
I'm sharing what is possibly my all-time most favorite recipe for the grill, if you enjoy shrimp then I think you'll love these guys too. I come back to this recipe often because it's got this incredibly perfect blend of Thai flavors and I'm addicted to Thai cuisine.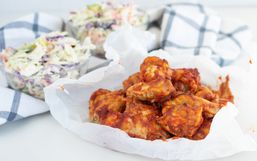 Chicken wings are a favorite meal for many, whether you're eating out at a restaurant or sitting around the dinner table with your...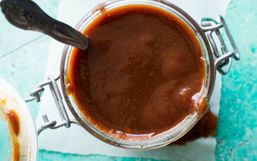 BBQ season is every food enthusiast's favorite time of year but most food connoisseurs will agree the key ingredient in any...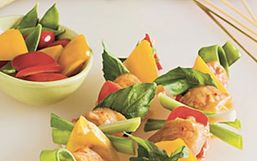 Memorial Day is less than a week away, so get out your grill and start celebrating the kick-off of summer with some of the most...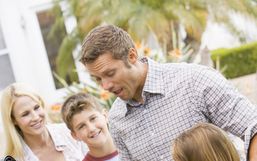 With the sultry days of summer fast approaching, it's important to take some extra care when preparing food for those backyard...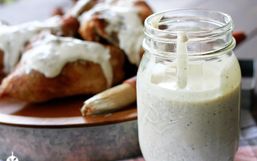 White barbecue sauce is all the rage on the barbecue scene these days.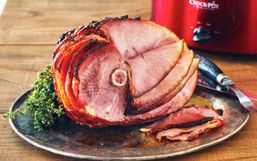 Easter often calls a common centerpiece at your family dinner, and that's ham. So, pressure's on!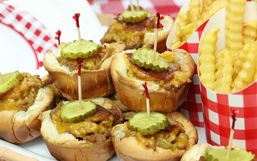 When it comes to patio weather, picnics and pool party season finger foods are an essential for these (not to mention all those...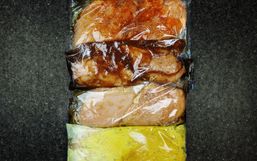 While summer brings out that desire to get marinading and grilling up a storm, these recipes for marinades will last you all year...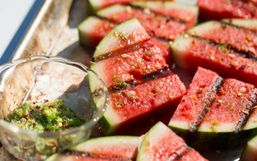 Barbecue season is back and Forkly has 21 unique ideas for delicious BBQ side dishes.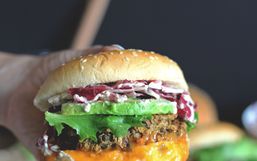 When it comes to eating a burger, there's a level of nostalgia involved and a lot of opinions.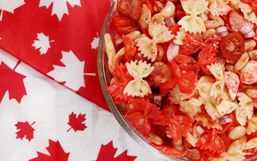 So you've volunteered yourself to bring a salad to your Canada Day festivities this weekend. Splendid!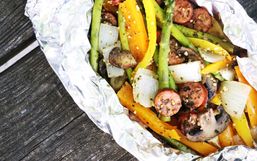 I'm all about grilling in the summertime! In fact, we make most of our meals on the barbecue when the weather cooperates.