Foil packs can be a serious game changer when it comes to the grilling world. They're usually very easy to put together which means the whole family can join in on the preparation. Grilling season is in full swing and to maximize this beautiful weather you'll want to grill as much as possible.
These 16 amazing foil pack recipes will impress your taste buds and your families. They're great for creating single serving packets and for grilling smaller food items that might normally fall through the cracks of the grill such as beans or rice. We've got you covered with recipes ranging from spicy to savory and even a few dessert recipes to maximize your time spent outside. Let's get grilling!
1. Chicken Fajita Foil Pack
Fajitas are full of savory Mexican flavors and fresh veggies that will keep everyone's bellies full and satisfied. Many fajita recipes use skirt steak as a protein but in this recipe, you'll use a leaner protein with chicken.
Keep your meal low carb and enjoy these foil packs as they are, or you could dump the contents into a soft flour tortilla for a fun fiesta. The foil packets help all the flavors morphe together and transform to a delicious bite that everyone will enjoy.
2. Grilled Foil Packet Tilapia With Pesto Veggies
If you're looking for a light yet boldly flavored meal this tilapia foil pack would be a great fit for you. In each packet, you'll combine fresh and healthy vegetables. Top them off with tilapia filets and a sliced lemon before firing up the grill.
To add to the amazingness of this meal, from preparing to cook time this meal comes together in just 15 minutes. Considering you won't be cooking these indoors and the foil packs act as "dishes" your cleanup will be very minimal – double score!
3. Quick And Easy Lemon Garlic Foil Packet Shrimp
If you don't enjoy the flavor tilapia or any fish for that matter, you may just love this shrimp foil pack recipe. Before you add all the ingredients into the foil packet you'll want to create the shrimp marinade and give the shrimps a quick lathering.
In this recipe, you'll use fresh vegetables such as asparagus, zucchinis, and tomatoes. All of these will bathe in the flavors of garlic, dijon mustard and lemon juice until grilled to excellence.
4. Foil Pack French Dip Sandwich
Foil packs can even work wonders for gourmet sandwiches too. To get started you'll need a few store-bought ingredients such as baguettes, deli roast beef and pre-sliced provolone cheese. Prior to grilling, you'll want to get started on the mouth-watering sauce that you'll dip your sandwich into once cooked.
Once you're ready to prepare you'll precut the bread for the perfect grab and go sandwich. Then, before grilling, you'll fill each slice with the delicious layers. Make sure to save this recipe because it's easily adaptable to cook not only on the grill but in the oven and even for an epic camping meal too.
5. Cajun Shrimp Foil Packs
Avoid a hot kitchen and enjoy this meal on your outdoor grill. Do you love spicy and bold cajun flavors? Give this Cajun shrimp foil pack recipe a try this grilling season! From sausage to shrimp pieces there is loads of protein to go around.
To include your veggies all in one pack add in cut up corn on the cob and cubed potatoes to make this meal extra filling. The flavors will surely stand out and will have the entire family anxiously anticipating dinner just from the aromas.
6. Buttery Garlic Steak And Mushroom Foil Packs
Men seem to have mastered grilling, especially when it comes to grilling steaks. However, you can impress your family with these steak foil packs. It's a great way to cook multiple ingredients in an easy and convenient way.
Mushrooms pair wonderfully with steak and that is why they'll be included in these foil packs. The two main ingredients are then smothered in melted butter, and loads of seasonings to make the flavors shine through.
7. Foil Pack Philly Cheesesteak Dinners
Following the steak trend, you could take things one step further and make these Philly cheesesteak foil packs for dinner. You could serve the contents on a bun for an authentic Philly cheesesteak sandwich or keep things low carb and enjoy the ingredients as they are.
In this recipe, instead of steak, you'll use ground beef. Combine that with chopped Yukon Gold potatoes, green pepper, sliced onion and mushrooms to achieve a pack full of delicious ingredients and a variety of textures.
8. Grilled Hawaiian Barbecue Chicken In Foil
Many of us commonly enjoy pineapple fresh, however, grilling it may actually enhance its flavor further. These foil packs are filled with a family favorite, chicken breasts along with freshly cut veggies to make it a full meal.
This recipe even comes with instructions to create a sweet and tangy pineapple barbecue sauce that will seriously melt in your mouth. The secret to achieving the delicious sauce is to add the juice from the can of pineapple to barbecue sauce. Then, you'll add soy sauce and garlic to help balance out the sweet flavors.
9. Chili Cheese Fries Tin Foil Dinner
These chili cheese fries are so delicious, highly addictive and your family will seriously thank you. They may be tasty but they can be quite messy and foil packets are the perfect answer. Keep all the mess in one place then toss when you've gobbled them all up, no dishes required!
The second best part is this recipe is entirely created with 3 easily accessible store-bought ingredients. Thes ingredients include frozen french fries, one can of chili of your choice and shredded cheese. The assembly is even easier and you'll be minutes away from enjoying this delightful treat.
10. Easy Foil Packet Nachos
The amazing versatility of this recipe is you can make these foil pack nachos on the grill but it's easily adjusted to bake in the oven too. These nachos have plenty of toppings to make that makes this meal a perfect dinner contender or you could share them as an appetizer with friends and family.
They're full of flavor, exploding with texture and the cheesy top layer will keep everyone coming back for more. The only preparation required is browning the ground beef prior to assembling. This recipe can make 4 12X12 inch packets so get the family involved and have fun creating the layers of these tasty nachos.
11. Bacon Ranch Grilled Potatoes
These bacon ranch potato foil packs are great for grilling and for camping too. With just a few simple ingredients these foil packs come together effortlessly.
This recipe starts with round cut potatoes. A mandoline can help you achieve evenly cut potatoes promptly. Before you set these packs on the grill you'll load the potatoes with a handful of toppings such as ranch dressing, crumbled bacon, shredded cheese and fresh parsley. This crowd favorite will most likely be requested all grilling season long.
12. Grilled Asparagus In Foil
It's a given that asparagus taste wonderful on the grill and this foil pack recipe will help you make an epic side dish that everyone will enjoy. Only a few simple ingredients are used to enhance the flavor of these asparaguses.
The foil packets help them achieve the perfect texture and a tender bite. All you'll need is a bit of butter, salt and pepper to season, chopped parsley and lemon wedges to serve.
13. Cilantro Lime Shrimp And Cauliflower Rice Foil Pack
Get your protein and side dish all in one packet with this awesome recipe. It's stuffed with cauliflower rice which is great for those trying to watch their carb intake!
The recipe provides simple steps on how to achieve the perfect cauliflower rice. It won't taste bland either because the other ingredients and seasonings will help enhance the flavor.
14. Grilled Greek Chickpea Foil Pack
If you're looking for a nice vegan option that won't take up much time at all in preparing, try this Greek-inspired recipe!
Using common garden veggies like yellow and green zucchini, along with onions, garlic, red peppers, olive oil, greek seasoning and of course – a can of chickpeas, you top this recipe with lemons before wrapping in foil and grilling for an incredibly savory experience that serves well on a pita or on it's on!
15. Caramel Apple Crumble Foil Pack
You can bring your meal full course and impress your family with this foil pack dessert recipe. Whats inside is incredibly dreamy and delicious.
You'll want to prepare the apples, seasoning mixture and crumble topping prior to assembling the foil packs. Then when you're ready you'll set the apple mounds in the foil pack first. Then, top off with the crumble topping, seal the foil pack and grill for a few quick minutes. Serve with drizzled salted caramel sauce and whipping cream for an outstanding treat.
16. Foil Pack Peach Crumble
If the apple crumble foil packs didn't excite you, this peach dessert sure will. It takes on a very similar approach but the main ingredient in this recipe is freshly chopped peaches.
Peaches taste lovely fresh but when you cook them their juicy flavors really explode. You'll create this dessert in layers, first starting with a layer of peaches than a layer of crumble and repeat once more. Then all that is left is sealing the pack by folding the edges and cook until the top of the cobbler is golden in color.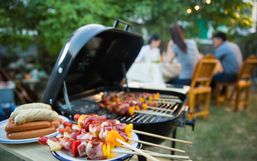 It's summer, which means it's grilling season! But sometimes it's hard to know how long each type of food will take on the...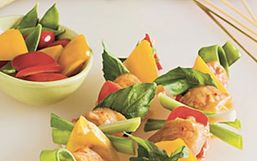 Memorial Day is less than a week away, so get out your grill and start celebrating the kick-off of summer with some of the most...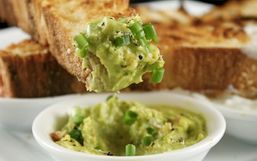 Memorial Day is just around the bend and HalfHourMeals is here to help you with all of your party planning needs!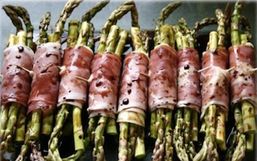 There's no easier and tastier way to prepare a meal than on the grill, so why not fire it up this weekend and give your family a...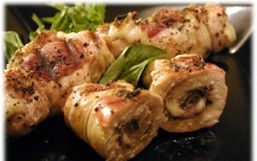 One of the best parts about spring (other than the beautiful weather, of course) is dusting off the grill and cooking up delicious...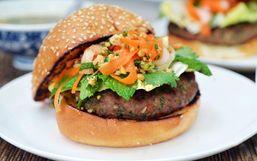 As a little old lady once famously asked: "Where's the beef?" Well, normally you only have to look as far as the nearest...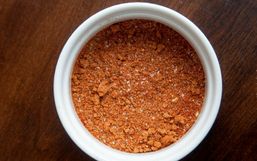 After all those April showers we've been getting, it is FINALLY time to whip out that BBQ!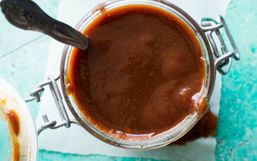 BBQ season is every food enthusiast's favorite time of year but most food connoisseurs will agree the key ingredient in any...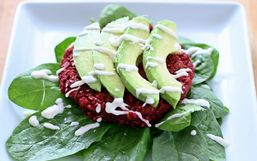 Who doesn't love a good hamburger from time to time? The nice thing about a burger is that it fills you up no matter what, but the...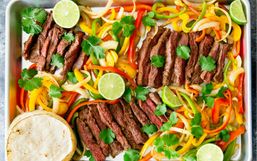 When the warm weather rolls around many like to enjoy a good barbequed dinner.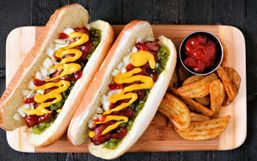 BBQs in the summer can get a little repetitive: "Would you like a hot dog or a hamburger?".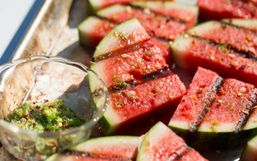 Barbecue season is back and Forkly has 21 unique ideas for delicious BBQ side dishes.