It's one of the craziest weeks of the year for busy parents and we have tips and tricks to help make back-to-school stress-free this year.
One of the biggest sources of stress for parents is deciding what to make for kids' lunches. There's a fine line between finding something your kids will love and overdoing it to the point where they become sick of it. For that reason, we have 10 unique ideas that are sure to please even the pickiest of eaters.
Give these 10 lunch ideas a try this school year:
1. Ham and Cheese Sandwich Sushi Rolls
Take ham sandwiches and transform them into sushi! This is a fun take on an easy traditional lunch for back to school.
2. Cucumber and Cheese Sandwiches
These sandwiches aren't just served at tea time! The perfect mix of tangy with creamy is enough to have your child asking to have this in their lunch Monday to Friday.
3. Cheese, Cracker, Meat and Vegetable Spread
A charcuterie board is for the adults, but it can also be modified for your little one's lunch!
4. Veggie Pita Pockets
Veggie pita pockets don't get soggy or lack flavor. They will fill those students with tons of energy to get through the rest of the school day. To make this recipe more allergy-friendly, remove the nuts from the equation.
5.Broccoli, Ham and Cheese Pop Tarts
Consider this the ultimate casserole to-go. Stuff these pastries with delicious fillings such as broccoli, ham and cheese and you have yourself one filling lunch!
6. Veggies Tortilla Roll Ups
Going the vegetarian route? These flavorful and bright tortilla wraps will brighten your little one's day.
7. Sandwich Kabobs
Disassemble a sandwich and serve it up in a slightly different format! This works perfectly for children who are sick of the same old lunch.
8. Healthy Chicken Pasta Salad
Pasta salad can last for days and only needs to be prepped once. It's a fantastic option for a family on the go.
9. Turkey Ranch Club Wraps
Everyone loves a good turkey wrap, but it's definitely taken to another level of awesome when you add bacon and ranch dressing!
10. Mini Quinoa Pizza Bites
Skip pizza day and serve up a healthier option in your kids' lunch bags. Pack Pizza sauce as the dipping sauce for a creative twist.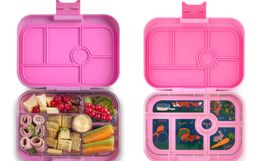 Food Organization inside a lunch bag is one of those arts you must master as a parent.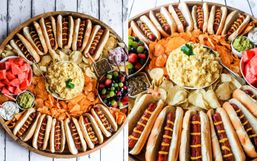 Charcuterie boards may not be new but they have become one of the hottest food trends as of late and for good reason!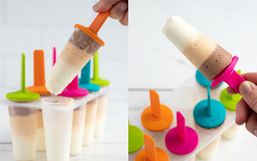 Are you stuck at home with your kids and having a hard time finding things to keep you and your little ones busy?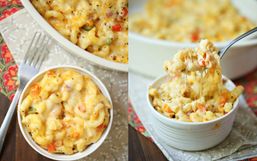 Weight Watchers has reinvented itself over the years and because of that, it is becoming more popular now than ever.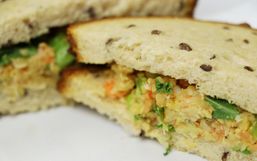 Looking for a meat-free alternative to a classic chicken salad sandwich? We've got it for you.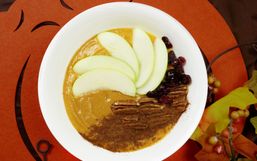 Pumpkin might be the most relatable food item when it comes to fall forward cravings.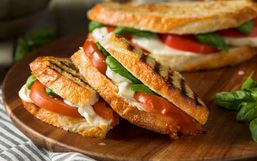 Lunch is defined by one singular emoji or word: Sandwich. Whether we eat them or not, we know sandwiches are for lunch time and...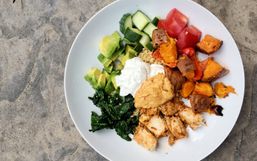 Hey Forkly Followers! As a writer at Forkly, I try to walk the walk when it comes to what I make at home.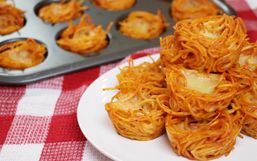 As a mother of 3, making dinners are often made with the intention of leftovers. Why? Well...lunches the next day!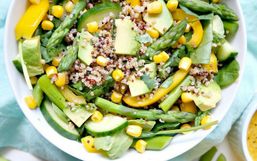 Making a lunch for a day trip or for work can be a little repetitive, and can also result in eating last night's supper cold.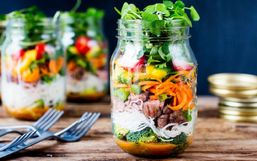 Summer is here and there is fresh produce finally to be found at every market!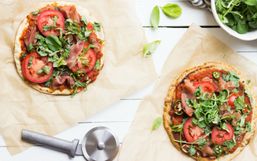 Packing a lunch can be such a hassle when you don't have time. You throw a bunch of random foods into your bag as you run out the...