Chicken stir-fry is an easy and healthy meal that has become a staple in many households. Not only will it give you all the healthy vitamins and protein you need to stay healthy, it's also incredibly delicious and can be made in so many different ways that it's almost impossible to get bored of it.
If you're looking to spice up your weeknight meal planning with a chicken stir-fry recipe, consider using one of the ones listed below. These recipes have received rave reviews from Half Hour Meals members and are sure to be a hit with everyone in your family!
Here are our Top 5 Chicken Stir-Fry Recipes:
1. Classic Chicken Stir-Fry
This stir fry is an excellent way to eat lots of crunchy vegetables with plenty of vitamins retaining their original texture and flavour. Perfect for single individuals or big families!
2. Chicken Broccoli and Cashew Stir-Fry
This quick and easy stir fry saves the day! Chicken, Broccoli and cashews combine in a wonderfully rich ginger-soy marinade. Serve it over cooked rice and you're ready to go! You can have this on the table faster than carry-out!
3. Chicken Medley Stir-Fry
A Colourful and Simple Stir-Fry Jam Packed With Chicken, Zuchinni, Sweet Bell Peppers and More!
4. Stir-Fry Chicken and Snow Peas
A crispy vegetable stir fry with ginger chicken and delicious snow peas! It really doesn't get any better (or healthier) than that!
5. Ginger Chicken Stir-Fry
This dish is chicken stir-fried in ginger. It is a simple, quick meal that could equally be made with pork, beef or even shrimp. The meat is marinated in a mixture of dark soy and fish sauce for a wonderful flavor everyone will enjoy.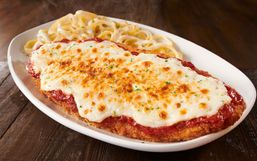 Mmm... is there anything more delicious than chicken parm? It's perfectly crispy on the outside with tender chicken on the inside...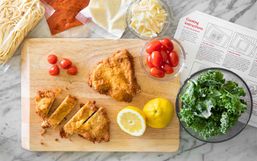 With the dine-in option temporarily closed, restaurants are finding creative ways to serve their customers!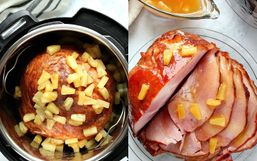 The holiday season is busy, between decorating for Christmas, hosting parties, buying and wrapping gifts it can all be...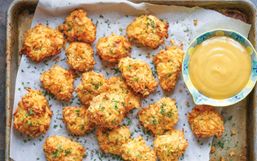 Encouraging your kids to eat more than noodles and sauce can be difficult.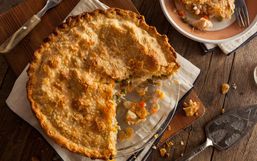 Watching food go to waste is the worst but unfortunately, it happens all too often.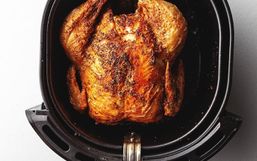 We all crave delicious fried food from time to time. However, if those cravings become a regular habit, then those fried foods can...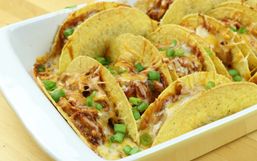 A delicious combination of tacos and enchiladas, for the most simplified of Mexican dinners without all the fuss.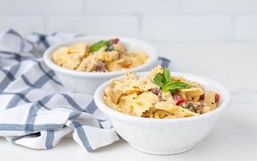 There are countless reasons why chicken is a go-to food for every meal.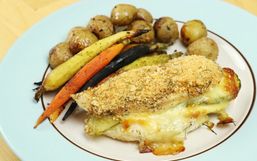 If a deep fried dill pickle and chicken had a baby, this would be it!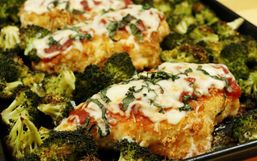 A simple chicken parm recipe for even the most inexperienced of chefs.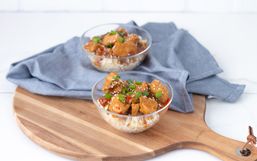 Chicken breast is an incredibly popular dinner main. Popular for its light taste, lean protein benefits, low price tag, and...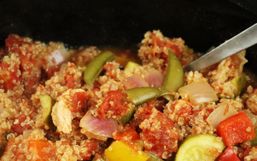 A healthy Cajun, dump-in-the-slow-cooker dinner is the exactly what you need to fit a whole hearty dinner into your already pretty...