It's a spooky time of year but with some sweet treats. Halloween parties are a great way for parents and adults to get in the Halloween spirit. We love cupcakes for party treats because they're great to eat the next day or to pack in a school lunch. We found five amazing Halloween cupcake designs that are easy to replicate and will wow your party guests.
1) Witch Hat Cupcakes

[Source: amandasdomesticadventures.com]
2) Spooky Spider Cupcakes
[Source: littlebirdiesecrets.blogspot.ca]
3) Ugly Monster Face Cupcakes
[Source: delish.com]
4) Crepe Ghost Cupcakes
[Source: juneberry-lane.blogspot.ca]
5) Knife Cupcakes
[Source: kids-fun-and-games.com]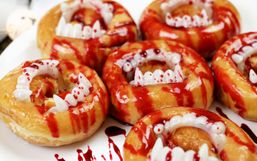 It's that time of year when we ditch the elegant and cute desserts, for something a little more...gory.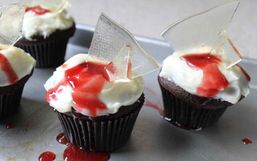 Halloween, a time to delight in all things gross, creepy, scary and spooky - and then lace that with a gallon of sugar.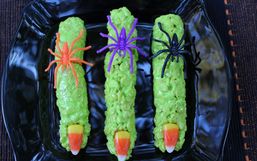 Halloween is all about the treats, because let's face it, without them you're just dressing up in weird clothing and creepily...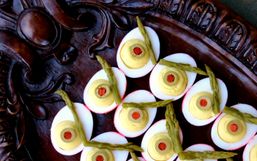 In its essence, Halloween is about all things creepy, eerie and evil.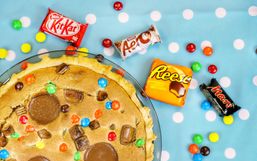 While it may be a pure shock to some, it IS possible to have an abundance of miniature sized candy bars just taking up space in...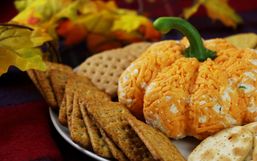 I grew up with an amazing Mother who would do everything with themes. From birthday gifts, to seasonal decor, and even meals.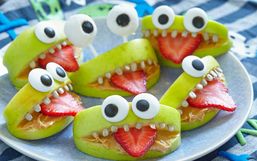 Halloween is the perfect time for parties. It is a chance to dress up in a ridiculous costume and just have fun.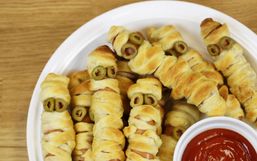 Hallowe'en is a time for spooky, silly, imaginative fun. That doesn't just mean costumes and candy, either.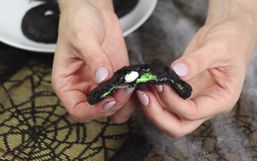 So as a mom of 3 school-aged children you can probably guess that the word "SLIME" has become part of our regular vocabulary.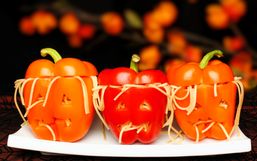 Halloween is an exciting holiday because you can really go all out.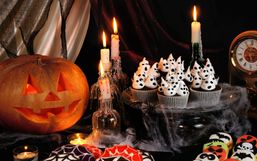 Halloween is the one time of year where no matter what age you are, you can dress up, indulge in some candy and feel like a kid...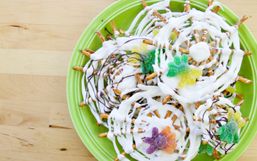 Not everyone can be a Pinterest-level chef when it comes to celebrations and holidays. But we can try!