Containers are crucial for transporting food and liquids while we live our busy lives. Reusable containers serve a great purpose in storing lunches for us and the kids. They're also important for storing leftovers in the fridge and the freezer.
Unfortunately, not all containers are leak-proof. To help avoid unwanted spills and sticky or slimy messes, we have found 12 amazing leak-proof containers that you can trust in your bag and your kid's backpacks. With these containers, you can send everyone off with confidence.
1. 20-Piece Set Tempered Glasslock Storage Containers
We're going to start off with this amazing 20-piece set glassware. This isn't any ordinary glass, it's tempered glass which provides durability.
These containers have an airtight lid that will keep liquids safely inside especially if you're on the go. Its airtight capabilities will also keep moisture and smell inside the container. They're stainproof glass containers that come with BPA-FREE lids. These containers are microwave safe and are great for storing all kinds of foods.
? Buy it: https://amzn.to/2MmKIpn
2. 38-piece Snapware Airtight Food Storage Set
If you don't like the idea of sending you and your family off for the day with glassware then this plastic storage set might be a better fit for you. They're leak-proof just like the glassware set but the lids and containers are all made from BPA-FREE plastic.
These containers are top rack dishwasher safe, freezer safe and microwave safe. This 38-piece set comes with containers of all sizes to provide you and your family with variety.
? Buy it: https://amzn.to/2OyeJzR
3. Munchkin 2 Piece Snack Catcher
These snack catchers might be meant for the kids but a bag without crumbs or lost and forgotten food is something we can all benefit from. It isn't liquid leak-proof so make sure to not put any drinks, yogurt or the like in these containers. They are, however,  great for crackers or any other solid food snacks.
They have handles on the sides which are great for young toddlers. The lid has soft flaps for easy food access without spilling whats inside if it has been toppled over. It's also BPA-FREE and dishwasher safe.
? Buy it: https://amzn.to/2vHhLLb
4. Simple Modern 16oz Thermos
A good thermos is great for keeping your food really hot or really cold for long periods of time. For this reason, they are great for anyone who needs food on the go. This thermos is vacuum insulated which means that heat will not transfer nor will the exterior temperature effect what is inside the container.
Further, it's made out of food-grade 18/8 stainless steel for durability. The exterior temperature of the thermos won't be affected regardless of what is inside, this means no condensation build up or extremely hot temperature resulting in burned hands. It holds 16 oz, great for teens and adults.
? Buy it: https://amzn.to/2Msu5Zy
5. Simple Modern 12oz Kids Thermos
This is the same thermos as listed prior but a smaller size, 12 ounces. The smaller size is great for younger kids. You can send it in their backpack with the satisfaction and peace of mind that there won't be any spillage.
Just like the 16oz thermos, this one is 18/8 food-grade stainless steel and vacuum insulated. It's durable and comes in an array of colors to choose from.
? Buy it: https://amzn.to/2Mj5ia2
6. Bentgo Children's Lunch Box
These Bentgo lunch boxes are not only leak proof but an easy way to pack your child's lunch in its entirety. It's made from durable BPA-FREE materials. It is microwave and dishwasher safe.
The bento box design creates compartments to assist in packing perfectly portioned lunches all the while keeping the contents sealed and contained. These lunch boxes are great for children ages 3-7 and have rubber-coated edges and a sturdy design for busy kids. You'll also have your choice of three colors.
? Buy it: https://amzn.to/2vHnQr4
7. Bentgo Bowl
Bentgo also has a leak-proof bowl that is great for holding stews, soups, noodles, hot cereal and whatever you wish to put in it. The neutral color and simple design make it suitable for both adults and children.
The large soup bowl holds 21.2 ounces. It has an insulated design to help keep your food warm or cool for long periods of time. This set also comes with a reusable fork and spoon set to prevent your silverware from going missing. The top compartment is great for additional snacks such as crackers to pair with your soup!
? Buy it: https://amzn.to/2MIBpgr
8. Set Of 3 Bruntmor 18/8 Stainless Steel Food Containers
These stainless steel containers are a great option for adults and kids. They're very durable and the leak-proof lids allow you to store a large variety of foods and snacks.
This set comes with 3 food-grade 18/8 stainless steel containers, each being a different size. Throw these containers in a backpack or purse without a worry.
? Buy it: https://amzn.to/2Mp6Lvq
9. Vremi 17oz Travel Mug
Travel mugs are a necessity especially for those who have busy on-the-go mornings. Finding a travel mug that keeps your coffee hot or your smoothies nice and cold during your travels is very important.
Furthermore, finding a travel mug that is leakproof is another key factor in finding the perfect mug that can make it between destinations. This travel mug has a sleek design and has an airtight, spill proof screw on cap. No more spilled coffee in your bag!
? Buy it: https://amzn.to/2MjL0gx
10. Munchkin Miracle 360 Trainer Cup
When your little ones are learning to transition from a bottle to a big kid cup you'll want to have this Munchkin trainer cup. The user-friendly, 360-degree drinking edge is great for toddlers who are learning to drink from a cup.
The cup works by releasing the liquid when the child starts to drink, as soon as they stop drinking the cup automatically seals. We know toddlers can be clumsy and messy which means while they're transitioning they can learn how to drink from a cup without all the mess.
? Buy it: https://amzn.to/2OxgEoa
11. Grab N Store Reusable Silicone Food Storage Bags
If you're tired of flimsy sandwich bags or searching for environmentally-friendly options then these reusable silicone food storage bags would be a great choice. They're made of a BPA-FREE silicone and are great for storing food, both liquid and solid.
The bags have an airtight and leakproof seal which is great for liquids as well as can prevent oxidization. This set comes with 4 bags and each bag can hold up to 1 liter.
? Buy it: https://amzn.to/2P7n9zw
12. Reusable Food And Drink Pouch
Many kids love drinking boxes and if this is true in your home you might want to give these reusable food and drink pouches a try. It's a great environmentally friendly alternative to drinking boxes but you still get all the fun out of it. Fill them with a beverage of your choice, enjoy, wash and repeat!
You won't need a straw to drink out of these either because each pouch has a spout. You could even fill these up with wine for a fun adult squeezy pouch, wine not! You can use them for more than drinks too, fill them up with your favorite trail mix or snack of choice for an easy and accessible snack on the go.
? Buy it: https://amzn.to/2vFQtVz
Forkly.com is a participant in the Amazon Services LLC Associates Program, an affiliate advertising program designed to provide a means for sites to earn advertising fees by advertising and linking to Forkly.com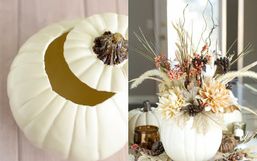 This holiday season, gather around the table and enjoy a delicious meal with those you love.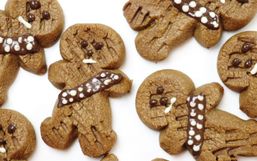 A long time ago in a galaxy far, far away… ...is a party you better get creating a menu for!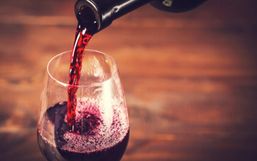 There's no better way to wind down from a busy day than to catch up on your favorite shows with snacks in hand, amirite?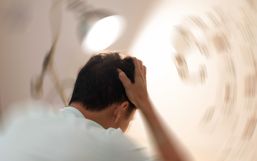 Many people are seeing great success with the keto diet and though a lot of us thought this would be a soon-to-go fad, this keto...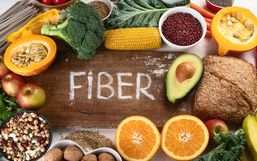 For some, healthy eating is no easy feat. The secret to being successful is to create a balanced approach that allows you to fill...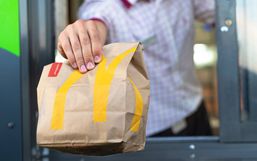 Nothing quite compares to a good ole homecooked meal but sometimes life gets busy. That's where fast-food comes in!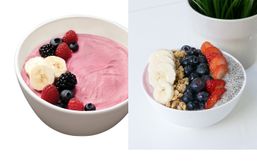 Yogurtland, the leader in self-serve frozen yogurt has no shortage of delicious options.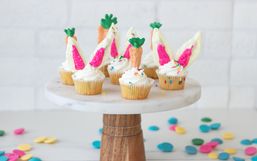 Easter is almost here and to get you into the holiday spirit we're sharing fun Easter snacks that your kids will actually want to...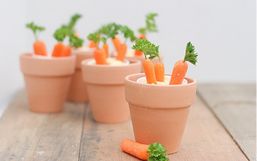 Make Easter fun for kids by whipping up cool and festive snacks.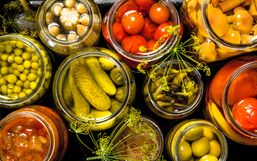 Keeping your pantry stocked with essential items is always a good idea because with the right ingredients you can whip a delicious...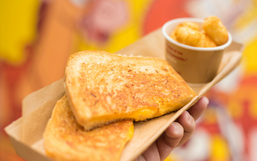 Good news Disney fans, Disney is sharing more ways for you to enjoy their iconic treats at home.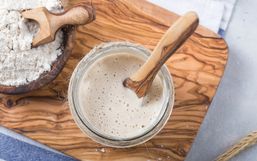 People are flexing their "making-from-scratch" muscles while stuck inside, which has caused a rise in bread baking!