Many people are using their extra time at home to create delicious creations in the kitchen. We have seen a lot of creative innovations go viral over the last few months from peanut butter bread to wine ice-cream slushies and even pancake cereal!  But nothing quite beats a fluffy loaf of classic banana bread. Especially when it's loaded with chocolate chips! Making banana bread from scratch isn't hard but it can be difficult finding the perfect recipe. You want your bread to be fluffy, moist, and a little sweet and certainly not dry or bland. We're happy to share after a bit of trial and error we think we have mastered the best banana bread recipe that you seriously need to try!
Not only is this recipe incredibly easy but the prep work comes together quickly too. The loaf does take about an hour to cook but that gives you the perfect excuse to kick back, relax, and catch up on your favorite show. Further, you may also enjoy that our recipe doesn't require eggs or dairy — perfect if you have allergies to these ingredients and/or if you don't have these ingredients on hand! Now, that's enough talking, let's get making this delicious recipe!
Ingredients
1/4 cup unsweetened almond milk
1 tsp apple cider vinegar
4 medium bananas
1/2 cup brown sugar
1/4 cup vegetable oil
1 tsp vanilla
2 cups all purpose flour
1 tsp baking soda
1/2 tsp salt
1 tsp cinnamon
A handful of chocolate chips & chopped walnuts (optional)
Method
Preheat oven to 350º F.
In a small bowl combine milk with apple cider vinegar, whisk, and set aside
Mash bananas using a potato masher or fork then mix in oil, sugar, and vanilla
Mix in the milk mixture
Add flour, baking soda, salt, and cinnamon and then mix until combined
Fold in chocolate chips and/or walnuts (again optional)
Pour the batter into a greased loaf pan
Bake for 1 hour or until toothpick comes out clean
Note: Check bread at 40 minutes, if browning too quickly, cover with tinfoil and continue baking
ICYMI: If you're following a keto diet or trying to watch your carb intake you need to check out our easy grain-free mug banana bread recipe! All you need are a few ingredients, a mug, and about 5 minutes of your time to whip this delicious treat together.  Did you know you can even make banana bread in an Instant Pot? Check out our ooey-gooey instant pot chocolate chip banana bread bites recipe! Finally, if you're feeling up for a challenge why not try making homemade bread! You can check out our easy instructions for making bread from scratch. It's a lot easier than you may think!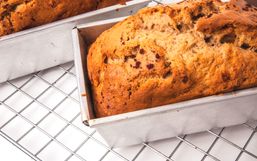 With more people spending time at home, many are using their time to bake delicious treats such as cookies and homemade bread.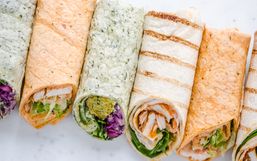 In an effort to keep our bodies maintained well, whether we are trying to get healthy and lose weight, or simply keep in shape, it...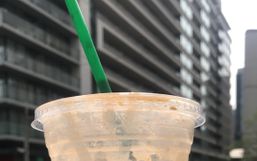 So disclaimer: I'll pretty much try anything that's new and plant-based at Starbucks.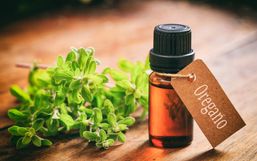 I newly discovered oregano oil a little over a year ago from a friend who swore by and raved about its amazing super-power-like...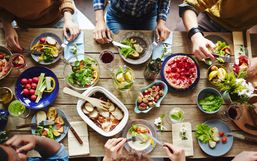 Do you remember the Canada's Food Guide rainbow that you would learn about in health class as a student? Who could forget it?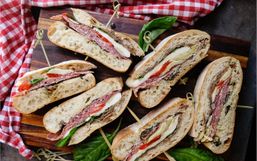 Summer is one of the most sought-after seasons of the year. If you experience cold winter months then you surely appreciate those...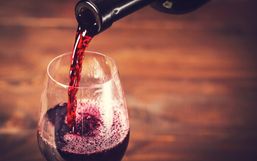 We've all heard it before "be sure to get a good night sleep". But do you know how important that statement really is?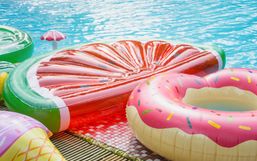 As soon as the warm weather hits it's time to hit the pools and the beaches!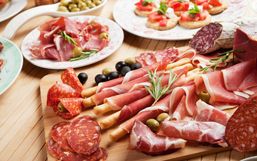 Stay clear of the sun, don't smoke, get adequate sleep, and limit your stress is all you need to prevent accelerated aging, right?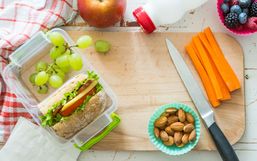 Containers are crucial for transporting food and liquids while we live our busy lives.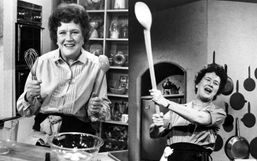 Julia Child is one of the most iconic chefs in the world, and for good reason.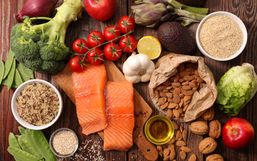 Being comfortable in your body is essential to living a happy life.