A shoe closet is very much like a kitchen. When I shop, I want every shoe for every occasion. I swear I will keep my closet(s) of shoes clean and tidy, just like Carrie Bradshaw's closet,  but then it turns into a heap of footwear, shoes tossed on top of one another in a beautiful mess. In my kitchen, I want a fondue set for my occasional dinner parties, a hors d'ouvere platter for every season and every new health food to suit my ever changing foodie appetite. In the midst of it all, just like the shoes, my lovely kitchen accessories become piled on top of one another until my sweet husband tears the kitchen apart and re-organizes the entire thing. After a lot of research, I've put together some fantastic ideas for organizing your kitchen that will change the way you cook and store food and all it's lovely accessories.
1. Organized Pantry
An organized pantry means a happy cook, so whether that is you or another person in your home, just remember that! These labels shown below are free to print off, are so visually pleasing and easy to read. It is important to have clear containers with bold labels so you can see what you are running low on and where everything is situated. Check out 15 more Ways to Organize Your Pantry!
2. Veggie Storage Bins
Keep your fruit and veggies out of the refrigerator and out of your cupboards. This space-saving unit keeps all your produce together so you know exactly where everything is when you want to add a little extra potato to your soup or throw an apple to your child as they catch the bus to school. Paint it white or black to give a more polished look and add the little chalkboard stickers to finish.
3. DIY Industrial Wire Mail Baskets
How many of you have a drawer filled with mail, newspapers, bills and a whole lot more? Sort through your mail the moment you come in the door to ensure that those bills get paid on time and your letters get mailed as soon as possible. This dollar store trick will save you drawers and unneeded mailing stress.
4. Cake Holders for Organization
I'm going out and buying a bunch of cake holders. These little accessories will help hold all those items you use on a daily basis that you keep leaving strewn on the counter instead back in the cupboard. It also makes your dishwashing supplies look pretty even when they're not.
5. Menu Board
Meal planning is SO important. While it can be hard to find a time to sit down, go on Forkly.com and get some awesome meal inspiration, it will reduce your grocery bill and food waste. Build this fun board to encourage and remind you to sit down and plan the week's menu out in a fun and exciting way!
6. Under The Kitchen Sink
The grossest and dreaded location in the kitchen. It's where garbage often is stored and the things you don't want out stay. Turn it into the kitchen's spa room and stock it up with fresh kitchen towels, cleaning products and garbage holders that are easy to empty.
7. How To Add More Storage In The Kitchen
Remind yourself that you have some old school cooking inspiration at home in a book. Display your lovely cookbooks in your kitchen and encourage yourself to try a new recipe tonight! Check out 15 More Tips For Staying Organized With A Small Kitchen!
8. Measurement Equivalent Cupboard
I always find myself googling measurement conversions when I'm using a cookbook or a Pinterest recipe.This genius chalkboard hack will speed up my baking and cooking in minutes when I can just look inside my cupboard instead of rinsing my hands and finding my phone. Check out 15 more Fantastic Ways to Organize Your Cupboards!
9. Plate Rack
Stacking plates can take up a lot of space and can cause chipping on the plate edges. Save yourself buying another plate set and build this fantastic organizational shelf that will store your plates in the safest way possible.
10.  Simple Spice Organization
The best part about these sweet little mason jars, is that you can wipe the chalkboard lid clean and add a new spice when you run out of another! This spice drawer will evolve with your tastebuds and be easily accessible when you want to add a little extra garlic powder to your supper recipe.
11. Sprinkle Spice Rack
Sprinkles are glamorous, right? If you can get your hands on a gold spice rack, let me know where you got it because I want one! Keep all your dessert garnishes in one place to brighten up your space with a little pizzaz and fun.
12. Pet Station
I don't know if you even need me to explain why this contraption of a cupboard rocks. It holds all the dog food, and you don't even need to put a lid back on. It just slides back in it's place. Instead of tripping over dog bowls and sloshing water everywhere, pull out the little drawer containing the dog bowls to nourish your pet without the clatter of the bowls.
13. Kitchen Island with Trash Storage
You know when you really don't want to empty the garbage, but you know you should, so you let garbage pile way above the rim of the trash? Well, here's a solution: the trash that won't wait. Create a cupboard in your island for garbage as an accessible, central location for your trash. When it gets too full, the cupboard just won't close. So you'll have to empty it. Which means a cleaner kitchen. You're welcome.
14.  Tupperware Lid Organizer
Grrrr I hate, hate, hate Tupperware. And yet, I love it at the same time. The biggest problem is keeping those darned things organized. And lids. Don't get me started on the lids. They go everywhere! Or disappear! With this dollar store fix, I'll be able to have a specific place to store the lids and will always be able to save my leftovers for lunch tomorrow.
15. Pan Organizer
Stacking pans works great until you need the bottom pan or the middle pan. Then it turns into a big crashing noise of you dragging out the medium sized pan to make scrambled eggs on a peaceful Saturday morning. Use this amazing pan stacker to allow you to make a secret breakfast for your honey without waking him or her up with loud noises.
16. Utensil Drawers
No more digging around for the whisk or spatula. Whip open this drawer and grab whatever utensil you need when you're cooking supper to increase counter space and cooking efficiency. Check out 12 more Genius Ways To Free Up Space & Organize Your Countertops!
17. Garbage Bags
Make your garbage bags as convenient as the produce bags at the grocery store. This layout of bags will help you quickly grab a bag as you are in the middle of emptying the garbage and reduce the chances of garbage bags getting thrown all over the cupboard when you pull one out.
18. Charging Station
This is so genius and tidy! Hide all those wires and electronics at suppertime and let them charge for later when you're heading to a friends house or need to go on Forkly.com. Check out 12 other helpful Ways To Organize Your Kitchen Drawers!
19. Day To Day Essentials Cupboard
I definitely have this drawer in my kitchen that contains car keys, wallets, sunglasses, Advil and more random daily items I use. This little cupboard forces you to just pick your essential items to store in this out-the-door shelving unit. You will always know where to find the most important items when you leave in the morning for work. Never search for car keys in the couch cushions again!
20.  Coffee Station
This coffee station has really inspired me. Create a coffee station so it is easy to access in the morning, and for guests to get their caffeine fix as soon as they come in the door. I would even consider putting a station in my living room as a fun station for drinks.
21. Lazy Susan
Lazy Susan's (also known as shelving turntables) are a great way to observe an array of products that you store in your pantry. This lazy susan is also white and clear which makes for a clean, slick design that will look nice in your pantry, in your kitchen cupboards, in your fridge or on your counter.
While regular wooden lazy susans are great for the kitchen table you may want to choose one that has a lip on it for the pantry. This can help prevent anything from sliding off and making a mess. For more ideas on how to use it in your kitchen, check out these Unique Lazy Susan DIY Hack Ideas: 15 Simple Ways To Organize Your Kitchen.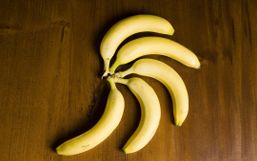 If you're like most working families, there isn't opportunity to go grocery shopping several times in the week to keep...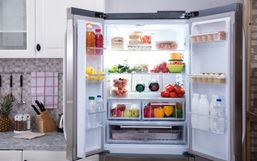 Refrigerators may be one of the most important appliances in our homes. After all, the fridge is the lifeline for our food.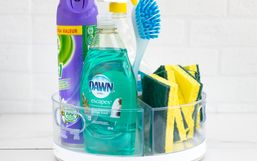 It's time to put your lazy susan to work! We've got a super handy, easy hack for you to help you organize your under-the-sink...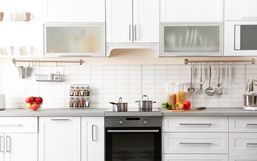 A messy kitchen is the worst! Studies show that clutter can wreak havoc on our mental state so let's get organized together!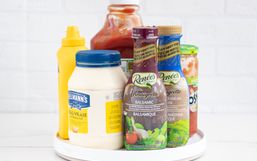 It's time to put that lazy susan to work! We've got a super practical, super simple hack for you to help organize your fridge and...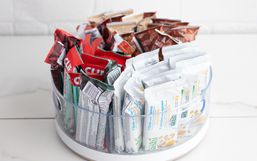 It's time to put your lazy susan to work! We've got a super fun, easy hack for you to help you organize your cupboard or...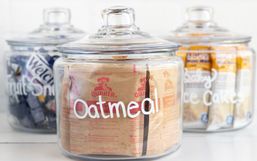 This is an easy hack to help organize your kitchen in the cutest way! It's super simple and completely customizable!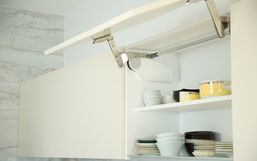 If there's one thing is our kitchen that seems to never get organized, it is definitely our cupboards!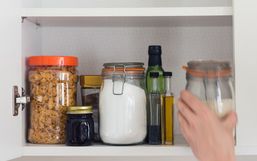 Keeping the house organized can make all the difference in living more stress-free.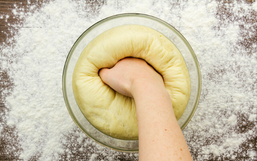 Carbs - the spice of life, am I right? And there is perhaps no carb the world collectively loves more than bread.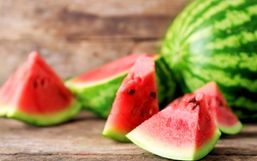 Nothing quite beats biting into a big juicy slice of watermelon -- especially on a hot summer day!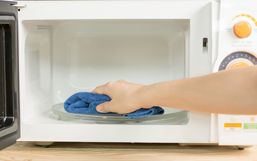 The microwave is an amazing kitchen appliance. It can heat up leftovers quickly, help make delicious snacks like popcorn, and so...