Not everyone can be a Pinterest-level chef when it comes to celebrations and holidays. But we can try! Or we can accept fate and choose a recipe that is easy and no-fail. If that's the type of homemade treat you're looking for this Halloween, then look no further. With just three ingredients, you can whip up these spooky pretzel spiderwebs in no time.
This simple treat is as delicious as it is cute! They're perfect to send for your child's school Halloween party or to enjoy as a spooky snack before you head out to trick or treat. Everyone young and old will enjoy each and every sweet and salty bite! So head out to your local bulk store, grab those three inexpensive ingredients and get cooking! Just kidding – you only need the microwave, so there's no way this could wrong.
Happy Halloween!
Ingredients
Pretzel sticks (approximately 12 per web)
2 cups white chocolate candy melts
1/2 cup dark chocolate candy melts
10 gummy spiders
Equipment
Parchment paper
Cookie sheets
Method
Place candy melts in separate microwave-safe bowls. Microwave 30 seconds at a time, stirring in between, until completely melted (about 60 seconds). Be careful to not overheat or they will burn.
Put a dab of the white chocolate candy melts on a parchment paper covered cookie sheet. Place pretzel sticks (about 12) in a fan shape with one end in the chocolate until you've got a full circle.
Drizzle 2 spoonfuls of white chocolate on top of the pretzel "fan" in a circular motion to achieve the "web" look.
Using a fork, drizzle a very small amount of dark chocolate on top of the web in a circular motion (if desired).
Place a gummy spider candy somewhere on the web, adding a small amount of extra chocolate to make it stick if necessary.
Let harden, putting them in the refrigerator if you want them to harden faster.
Carefully pull the webs off of the parchment paper and enjoy!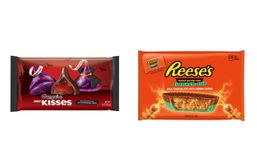 Even though we're currently in the heat of summer, fall is creeping around the corner!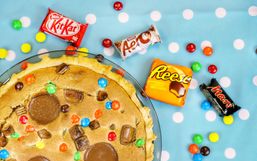 While it may be a pure shock to some, it IS possible to have an abundance of miniature sized candy bars just taking up space in...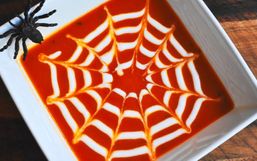 It starts to get dark pretty early when October rolls around, and by October 31st (aka Halloween) you're hard pressed to get a...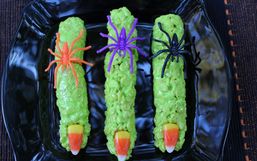 Halloween is all about the treats, because let's face it, without them you're just dressing up in weird clothing and creepily...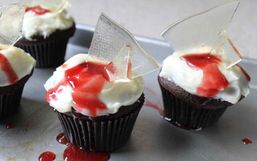 Halloween, a time to delight in all things gross, creepy, scary and spooky - and then lace that with a gallon of sugar.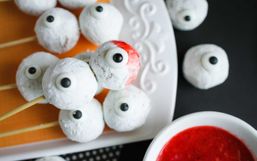 The most wonderful thing about children is the pure excitement for just about everything!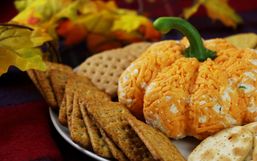 I grew up with an amazing Mother who would do everything with themes. From birthday gifts, to seasonal decor, and even meals.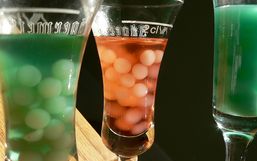 Halloween is almost here! People are putting the final touches on their kids costumes and prepping food for their Halloween...
It's getting chilly and the leaves are turning colors. That can only mean one thing- Halloween is coming!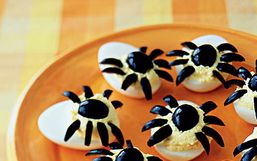 We love Halloween but it can be a very unhealthy time of year. It seems that everything is covered in chocolate and sprinkles and...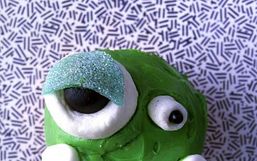 It's a spooky time of year but with some sweet treats. Halloween parties are a great way for parents and adults to get in the...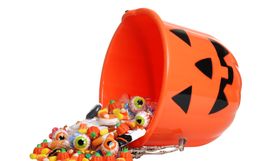 When Halloween comes, people are divided into two groups- those that love candy, and those that want to spoil it for the rest of...