Happy National Wine Day, everyone! This exciting food holiday (which just happens to fall on a Friday this year) is one of the most celebrated National Food Days of the year.
Whether you're just learning the different types of wines and flavors or you're here to refresh memory, we have all the details on all of the most popular types of red and white wine.
Here is your list of all the popular types of wine to help celebrate National Wine Day 2012:
---
Red Wine:
Merlot: A popular table wine. Hints of blackberry, black cherry, raspberry and plum. Originated in Italy, Argentina and California.
Cabernet Sauvignon: Powerful taste (the sharpness of the wine becomes muted as it ages). Hints of dark berries, cedarwood and cassis. Originated in France, Italy, Australia and California.
Shiraz: Powerful yet refined – a dry red with a sharp finish. Hints of black pepper and blackberry. Originated in France, Italy, Australia, California, Washington and South Africa.
Pinot Noir: More expensive than most red wines. A dry red with a smooth finish. Hints of baked cherry, plum and damp earth. Originated in France, Oregon, California, New Zealand and Australia.
Zinfandel: Grown almost exclusively in California – a smooth red wine. Hints of blackberry, plum and boysenberry. Originated in California.
---
White Wine
Pinot Grigio: A dry white, light and crisp in flavor. Hints of grape and pear. Originated in Northern Italy, Spain, France and California.
Sauvignon Blanc: A dry white with a crisp twist. Hits of green fruit, grass, gooseberry, white asparagus and herbs. Originated in France, Oregon, Washington, New York, New Zealand, California and Australia.
Reisling: Range in flavor from dry to sweet but always fuller, softer, fruitier than other white wines. Hints of peach, citrus and apple. Originated in France, Germany, Italy, Australia, Idaho, Oregon, New York, Washington, California and New Zealand.
Chardonnay: A dry white with a smooth delivery. Chardonnay is also used to make champagne and is considered by many as one of the finest types of wines. Hints of tropical fruit, pineapple, apple, lemon and oak. Originated in France, California, Washington, New York, Oregon, South Africa, Australia and New Zealand.
---
Enjoy National Wine Day with a glass of your favorite wine tonight!
Summer is when chilled wines make their honorary debut back onto patios, backyards and poolsides everywhere.
Lemonade is a wonderful, refreshing summer beverage and is best enjoyed on hot days.
If you are lactose intolerant or allergic to milk, it can be hard to find a good substitution.
If there's one season that screams cocktails, it has to be summer...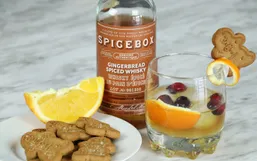 With the holidays comes seasonal flavors that will capture the essence of the season, and create warm holiday memories.
It's finally spring time, the birds are singing, the sun is shining and the temperature is rising, and we inch closer to beach...
One of the best parts of summer for a lot of people out there is enjoying the berries and other fresh fruits the season brings to...
The perfect drink for summer has always been Iced Tea! Instead of drinking the same old store bought iced tea, swap it out for...
Happy National Mojito Day! This mixed drink is one of my favorite summer beverages.
Autumn! We all crave summer in the winter, but in the summer, we crave autumn. Why? Well, where do I start?
Did you know that people drink a total of 2.25 billion cups of coffee per day?!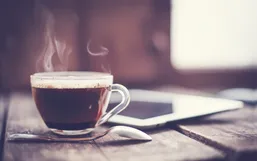 We know that you probably wouldn't give up your morning coffee—regardless of the health risks.