As food trends come and go, it can be difficult to predict which foods are here to stay and which ones are fads. It is with great confidence today, that we present to you a food trend that will definitely not be going out of style anytime soon. What are two drinks that will always be at the top of our list for best beverages? Coffee and wine. But what if coffee and wine could be combined into one incredible drink that would satisfy two cravings at once? No, it can't be possible. But actually, it is!
Wine Coffee is created by soaking coffee beans in red wine and then drying and hand roasting the beans in small batches. While you may not be able to get the feeling you get from drinking wine, you will have hints of wine flavor in your morning coffee, making an easy transition from night to morning.
If you would love to have this amazing coffee in your home or you would like to get it for a friend, you can get it here: http://amzn.to/2BwCYr7
Forkly.com is a participant in the Amazon Services LLC Associates Program, an affiliate advertising program designed to provide a means for sites to earn advertising fees by advertising and linking to Forkly.com
The whole pumpkin spiced thing has become a bit of a movement. There's pumpkin spiced everything now.
We need so much water everyday, that sometimes it can feel like a chore trying to fit it all in.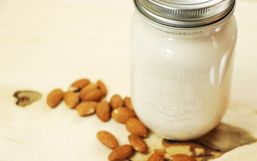 It's been in the news a lot lately that almond beverages may not be as "clean eating" and healthy as we once thought.
If there's one season that screams cocktails, it has to be summer...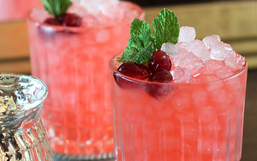 The holidays are right around the corner and you know what that means...parties! And parties usually mean drinks...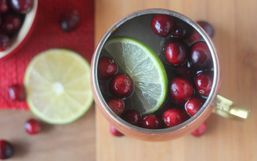 Looking for a fun and festive cocktail to serve your guests this holiday season?
1. Brûléed Pear Cocktail Quite possibly the best thing about this tasty cocktail is the fact that it's served with a BURNT...
Smoothies are such an easy way to get tons of nutrients into your system and eat on the go.
Summer is when chilled wines make their honorary debut back onto patios, backyards and poolsides everywhere.
Lemonade is a wonderful, refreshing summer beverage and is best enjoyed on hot days.
Happy National Tequila Day Everyone! Can you believe that there's a National Food Holiday for tequila? We couldn't either!
Happy National Pina Colada Day Everyone! Today is a day to honor everyone's favorite island drink: The Pina Colada.