1. Brûléed Pear Cocktail
Quite possibly the best thing about this tasty cocktail is the fact that it's served with a BURNT SUGAR pear slice in it. If that doesn't scream holiday season I don't know what does.
2. French Pear Martini
Oh la la, these sugar rimmed, French pear martinis would make the perfect addition to your next upscale or special gathering. That sparkly sugar crusted rim seems like it was made just for occasions like Christmas and New Year's Eve.
3. Sparkling Bourbon Pear Cocktail
This casual sipper may look simple but mark my words; there's a depth of flavor hiding in that little ice filled glass. This cocktail consists of roasted pear puree, bourbon, maple syrup and chilled sparkling wine, all making for one fizzy and flavorful beverage!
4. Fizzy Pear and Elderflower Martini
while many pear cocktails tend to go for bold spicy flavors, this fizzy pear and elderflower martini opts to take a lighter approach. Pear vodka, elderflower liquor and sparkling wine form the base of this punchy martini, and a green sugar rim rounds out the presentation perfectly.
5. Spiced Pear Cocktail With Rosemary
Who knew that herbs work so well with pears? This cocktail features a few spicy flavors as well as fresh rosemary, which takes the sweet Autumn flavors of pear to the next level.
6. Vodka Pear Lavender Lemonade
Lavender has been making a strong case for itself in the culinary world recently, appearing in all manner of things from shortbread to ice cream, but it finds a perfect balance of fruit and floral in this vodka pear and lavender lemonade.
7. Pom Pear Sparkler
This cocktail packs a one-two-punch of Fall fruit flavors. Juicy pear and vibrant pomegranate are combined with club soda to make a sparkling cocktail that looks as good as it tastes!
8. Juicy Vanilla Pear Margarita
Pear and vanilla are a natural flavor pairing, and in this cocktail they join forces along with tequila, lemon juice and honey to make a margarita that's anything but ordinary.
9. Ginger Pear Bourbon Cocktail
Pears have a lot of flavor friends, and ginger is definitely one of them. This bourbon-based cocktail uses this zingy spice in two different forms; ginger ale, and a ginger honey simple syrup. Garnish with crystallized ginger for the ultimate trifecta.
10. Pear Vanilla Sour
Classic cocktails like the whiskey sour have really made a comeback in recent years, but they can always be taken to new heights like this one that adds the warm Fall flavors of pear and vanilla.
11. Citrus Pear White Wine Sangria
Sangria is usually a favorite summertime sipper, but add flavors like citrus and pear and there's no wrong time to enjoy this classic wine cocktail!
12. Ginger Pear Bellini
Peaches get all the fun don't they? Well not this time… this creative and unusual bellini recipe swaps the peach puree for a more seasonal pear puree and adds ginger for a little extra zing.
13. Fresh Pear Cocktail
Citrus vodka, hard apple cider, pomegranate juice and shredded fresh pear. You'll be hard-pressed to come up with a more seasonal pear cocktail than this one.
14. Vanilla Pear Rum Cocktail
Sometimes rum gets the shaft in the cocktail world, often overlooked for more neutral spirits like vodka. In this cocktail however, it's the star of the show! Along with the flavors of pear and vanilla of course.
15. Spiced Pear Moscow Mule
The traditional Moscow mule uses vodka, ginger beer and fresh lime juice, but this creative take on the classic cocktail shakes things up using a spiced pear simple syrup with cinnamon, cardamom and nutmeg.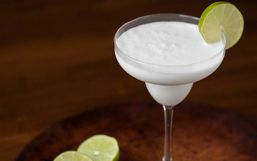 While Europe has been cast in rainy weather, North America has been cooking with massive droughts.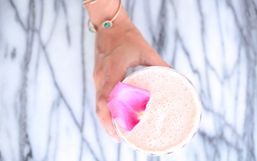 It's finally spring time, the birds are singing, the sun is shining and the temperature is rising, and we inch closer to beach...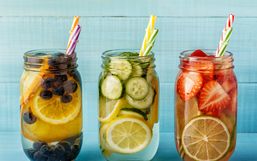 We need so much water everyday, that sometimes it can feel like a chore trying to fit it all in.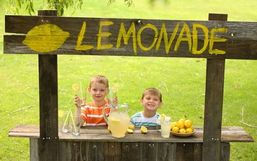 Lemonade is a wonderful, refreshing summer beverage and is best enjoyed on hot days.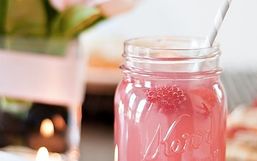 One of the best parts of summer for a lot of people out there is enjoying the berries and other fresh fruits the season brings to...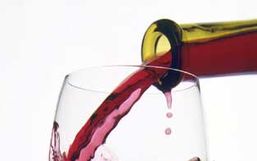 Happy National Wine Day, everyone! This exciting food holiday (which just happens to fall on a Friday this year) is one of the...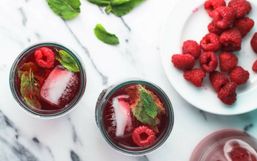 The perfect drink for summer has always been Iced Tea! Instead of drinking the same old store bought iced tea, swap it out for...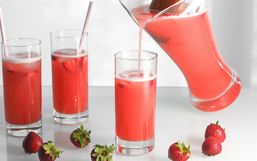 It's hot out there today! Thankfully, we can all taste a little bit of respite in August 20, 2015, which marks Lemonade Day!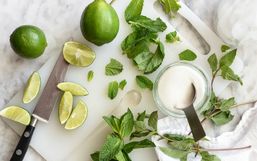 Happy National Mojito Day! This mixed drink is one of my favorite summer beverages.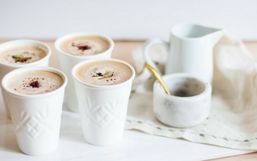 Autumn! We all crave summer in the winter, but in the summer, we crave autumn. Why? Well, where do I start?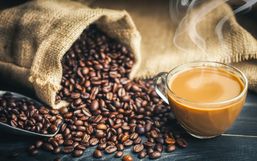 Did you know that people drink a total of 2.25 billion cups of coffee per day?!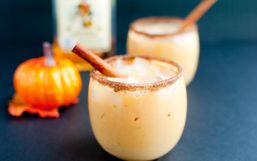 If there's one season that screams cocktails, it has to be summer...